Well the merc is gone and yet again im back to toyota , and this time for good !
So i picked this up ! I was originally looking for something to wreck ! But when i went to see this
i couldnt say no ! Facelift front bumper 128,000 miles and owned by a 40 year old woman !
However on getting home i noticed it wasnt LSD , Which i was happy about because i knew it wasnt wrecked before
However this car is spotless ! Lots of stuff to do over the next week so ill keep updating this thread
If anyone has Vortex Spoiler or nice boot lid lip spoiler let me Know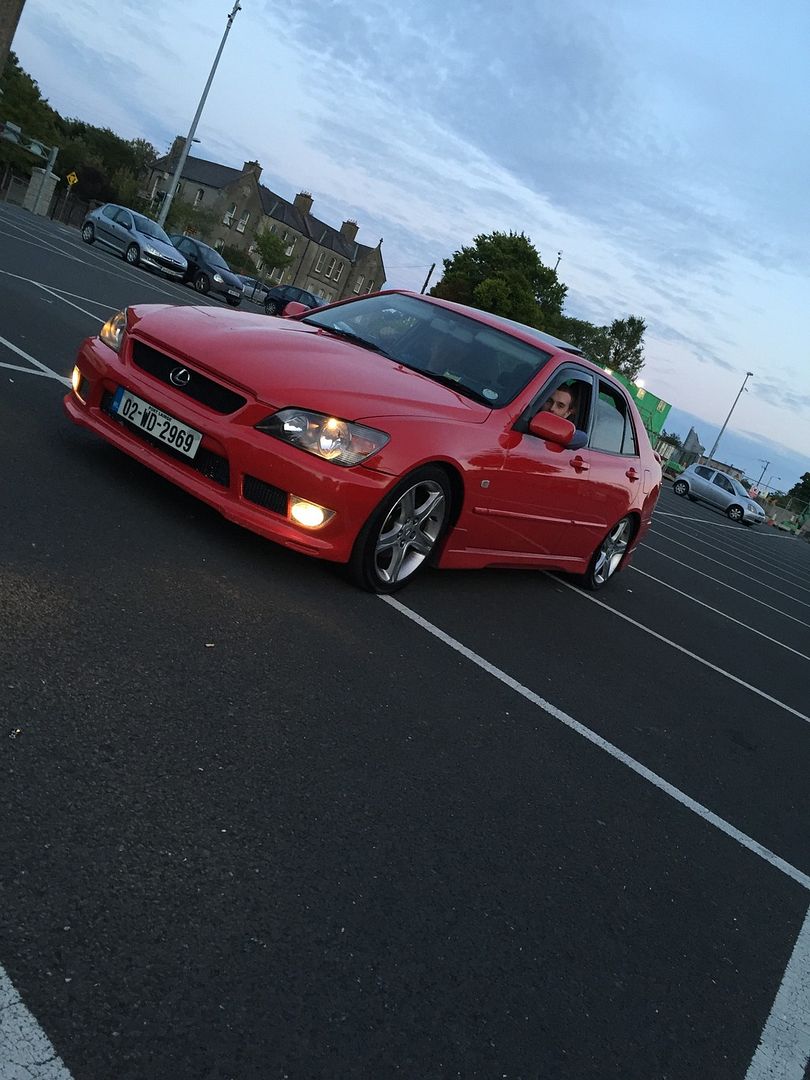 So then i got to work painted the rear bumper , Clay bar outside , full buff and engine detail !
So the springs are in happy enough !
Ordered 60mm ones got 50mm seem to be fine, leave them a few weeks to settle then ill pop the coilovers i ordered
stick the Vortex spoiler on and plates/HIDs Friday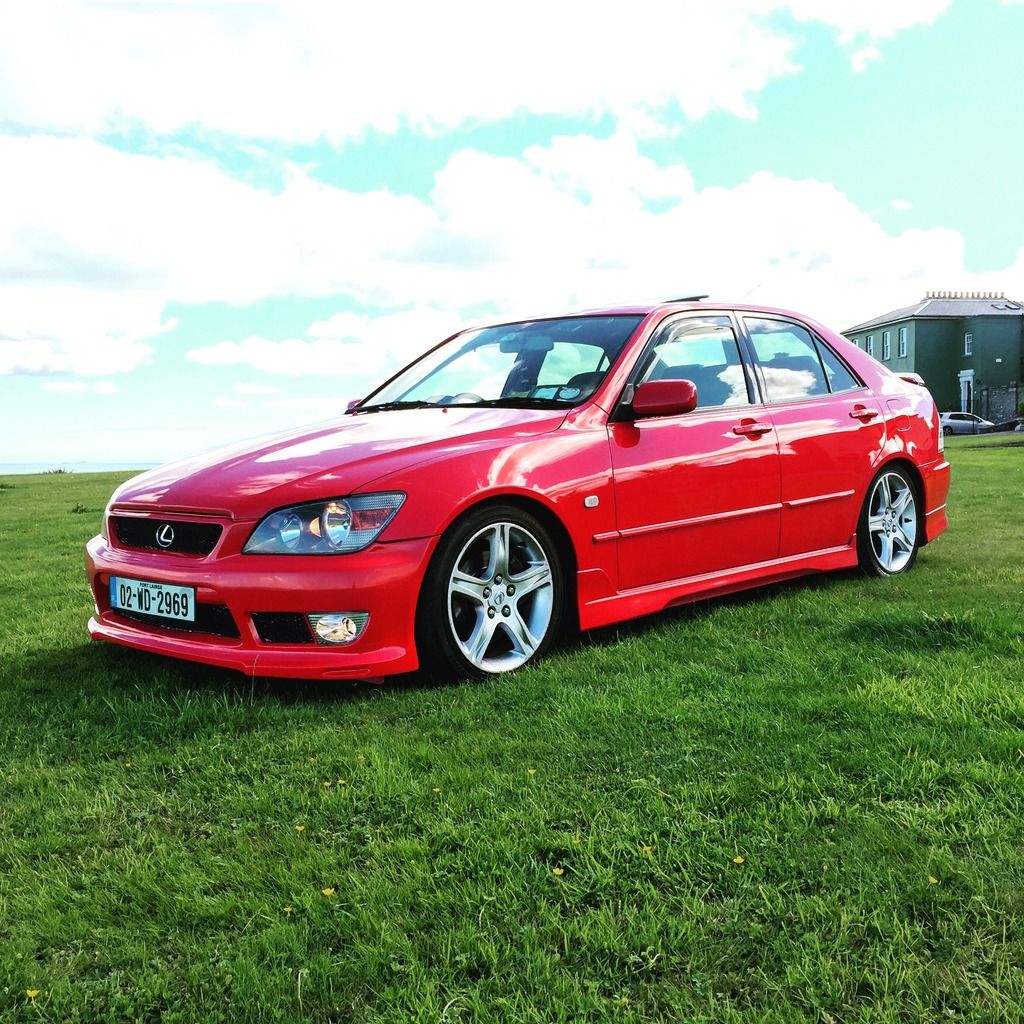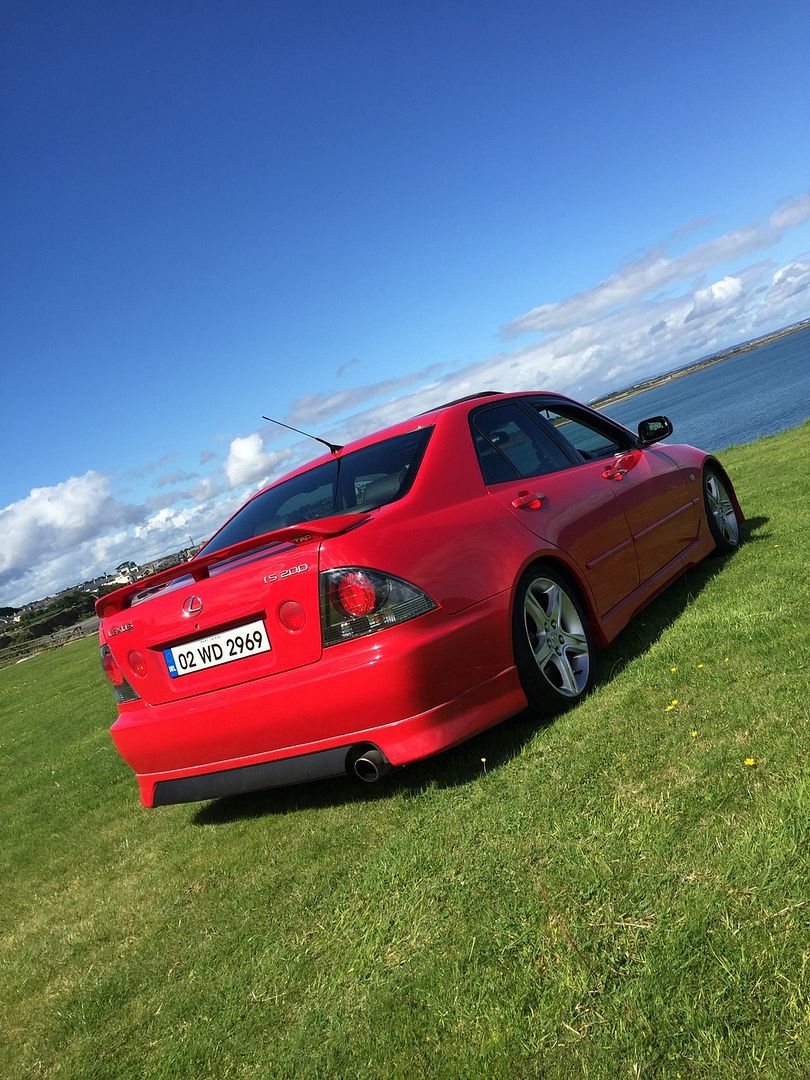 [b]So i got new plates , Gave her a buff , Removed the spoiler , Full service ..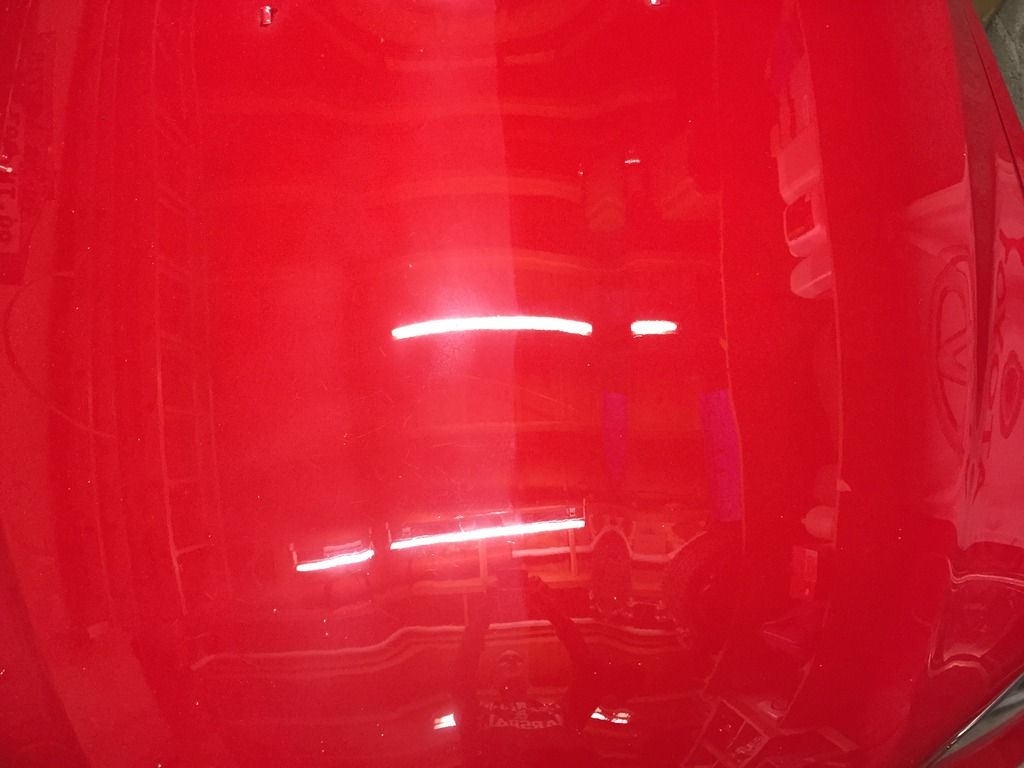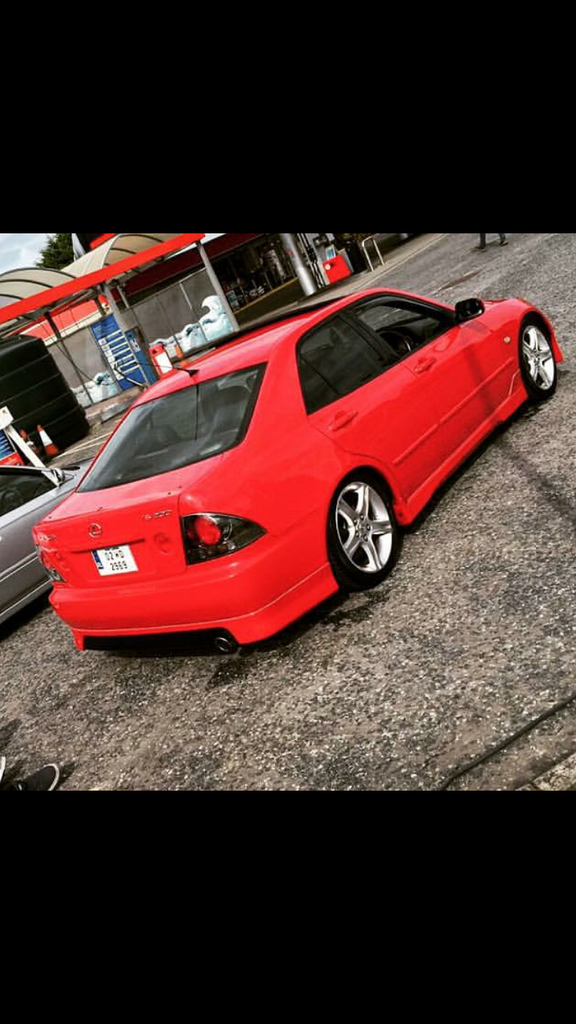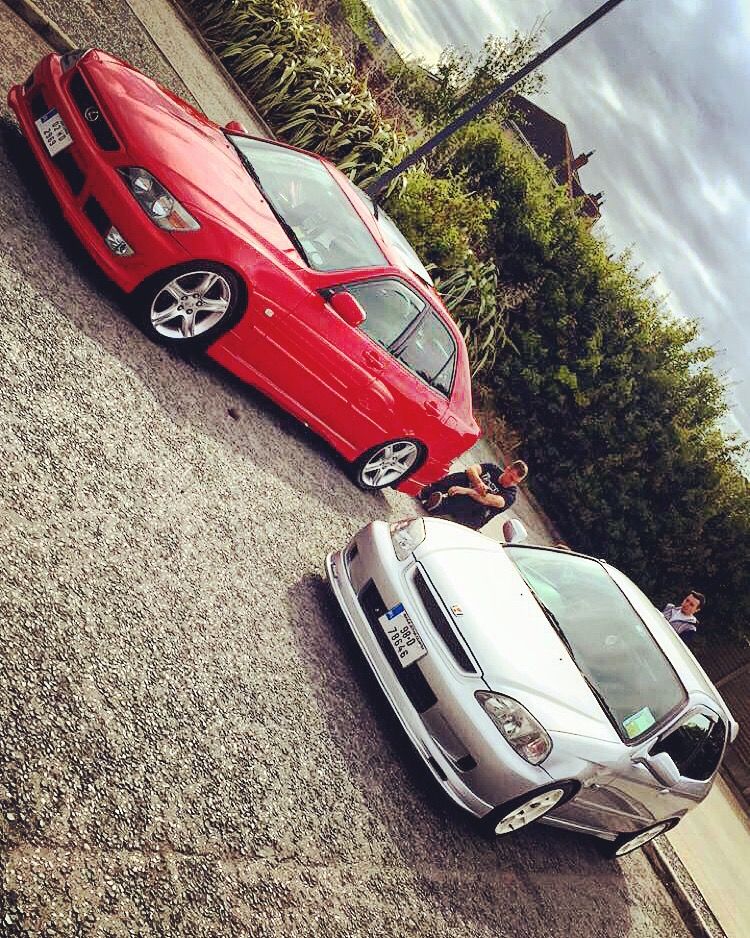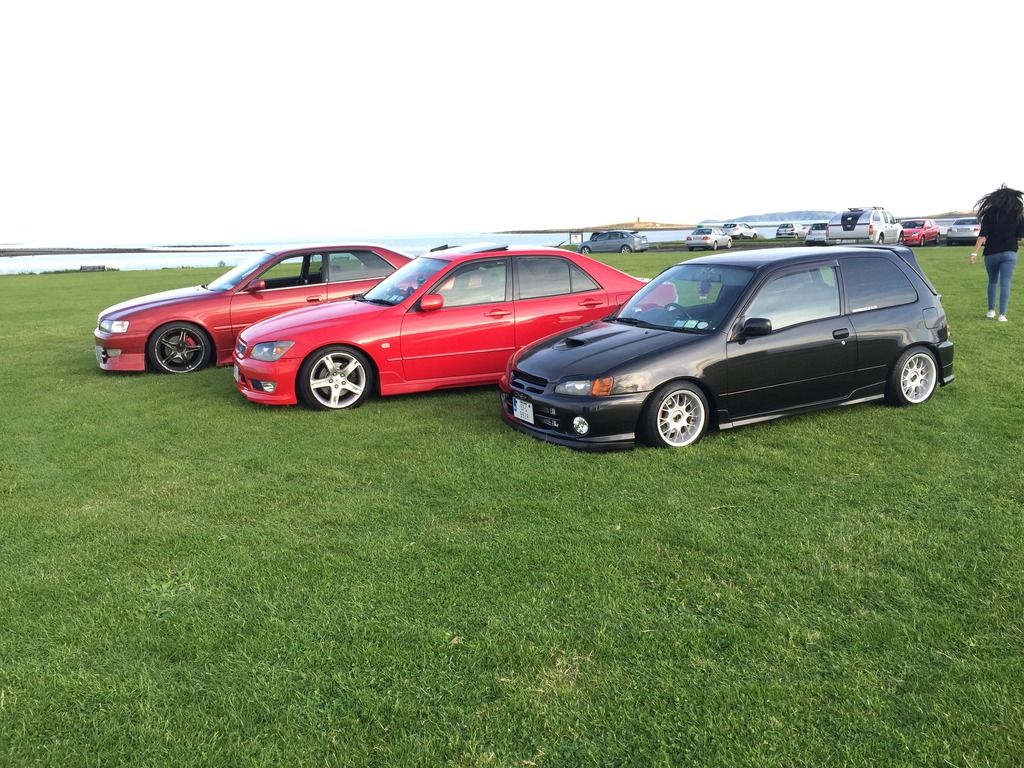 Next week , HIDs , Timing belt , diff fitted and a few other small touches
[/b]
so HIDs fitted , SK20 Plugs , 10/40 oil change and LSD done
This really is a great car ..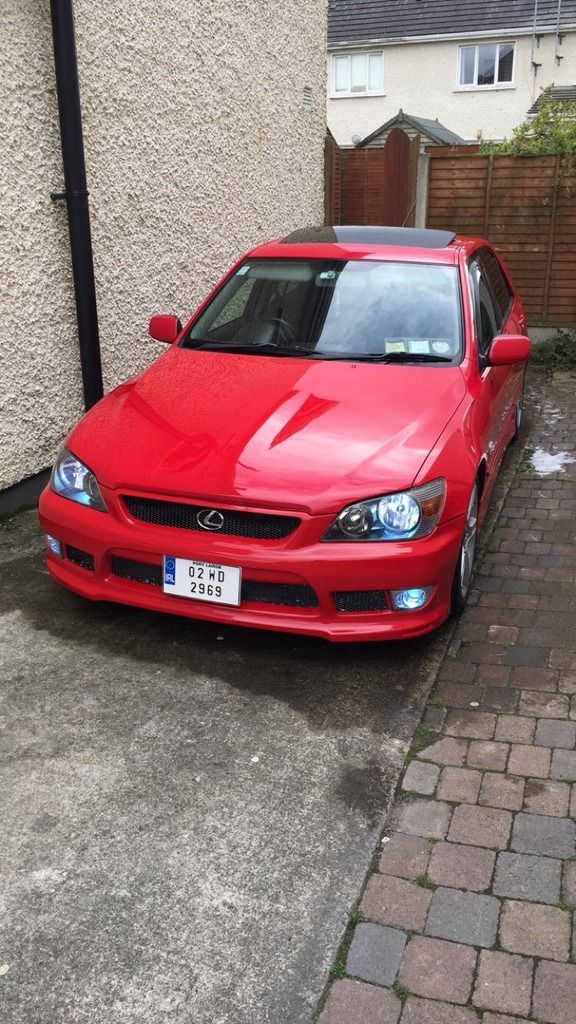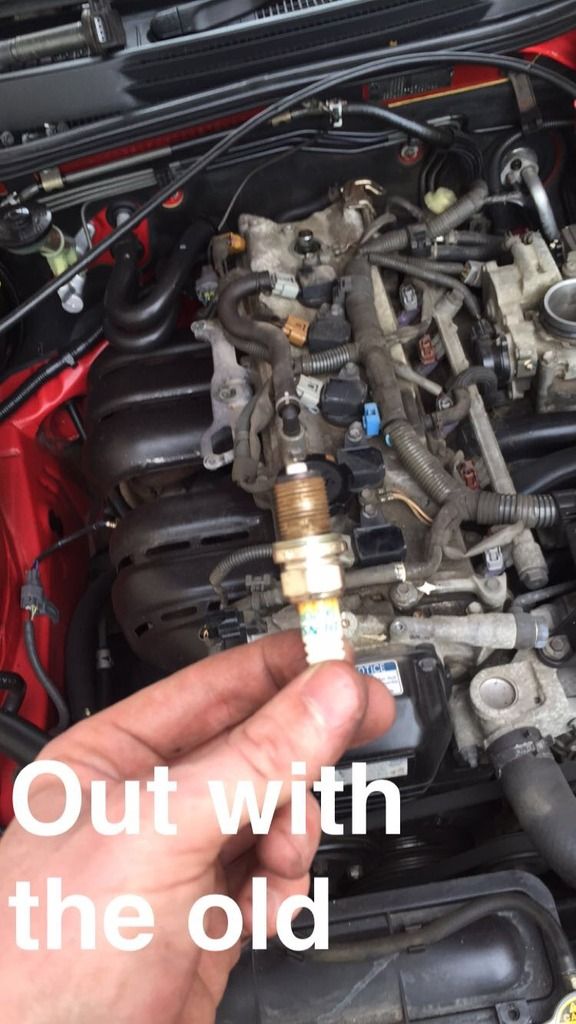 Fitted USDM sidelights ,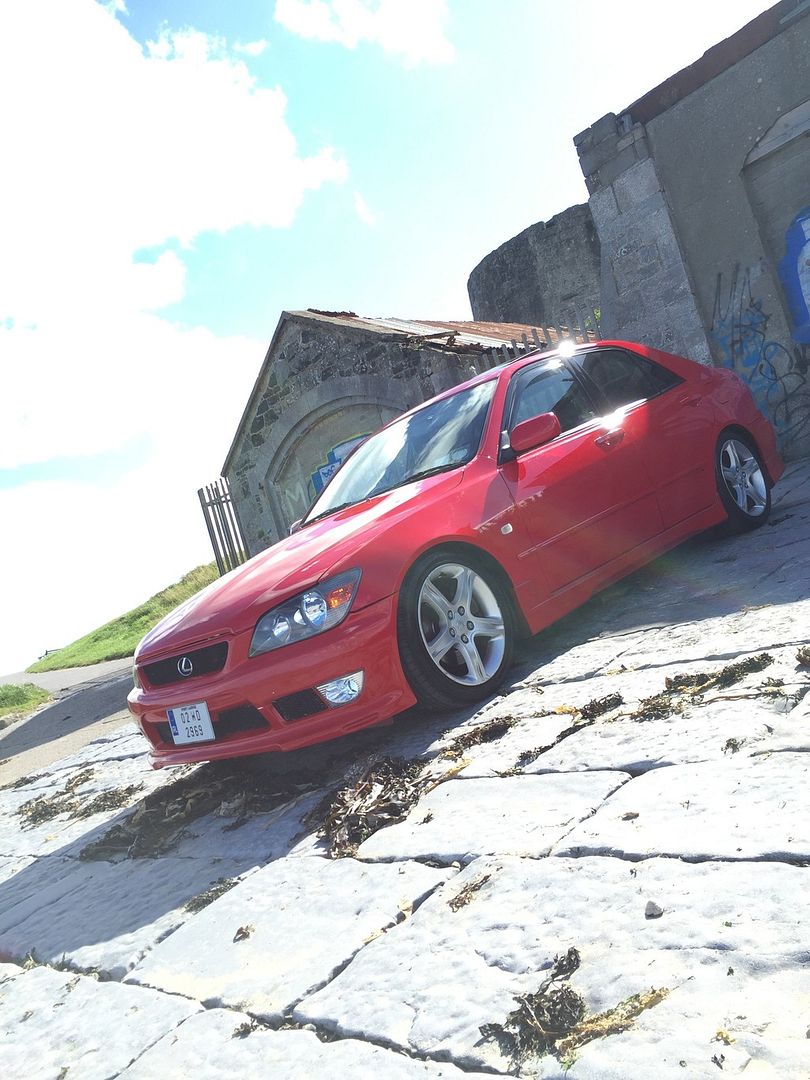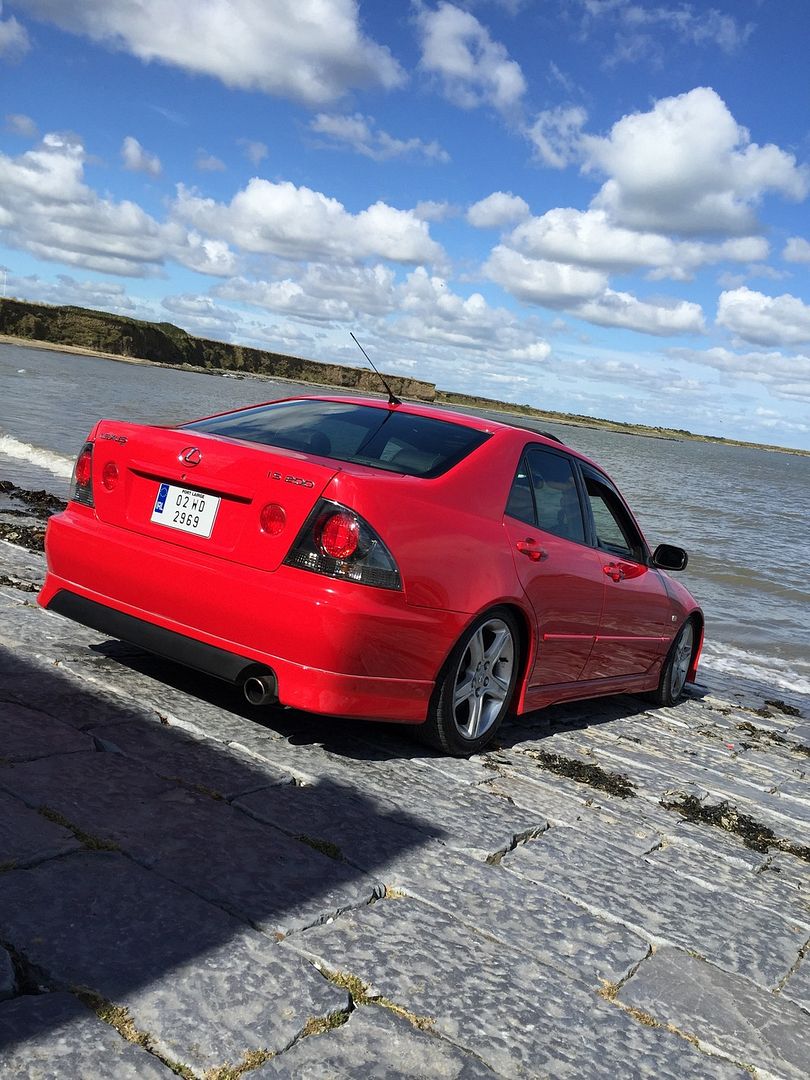 after 3 stage buff and HD wax ,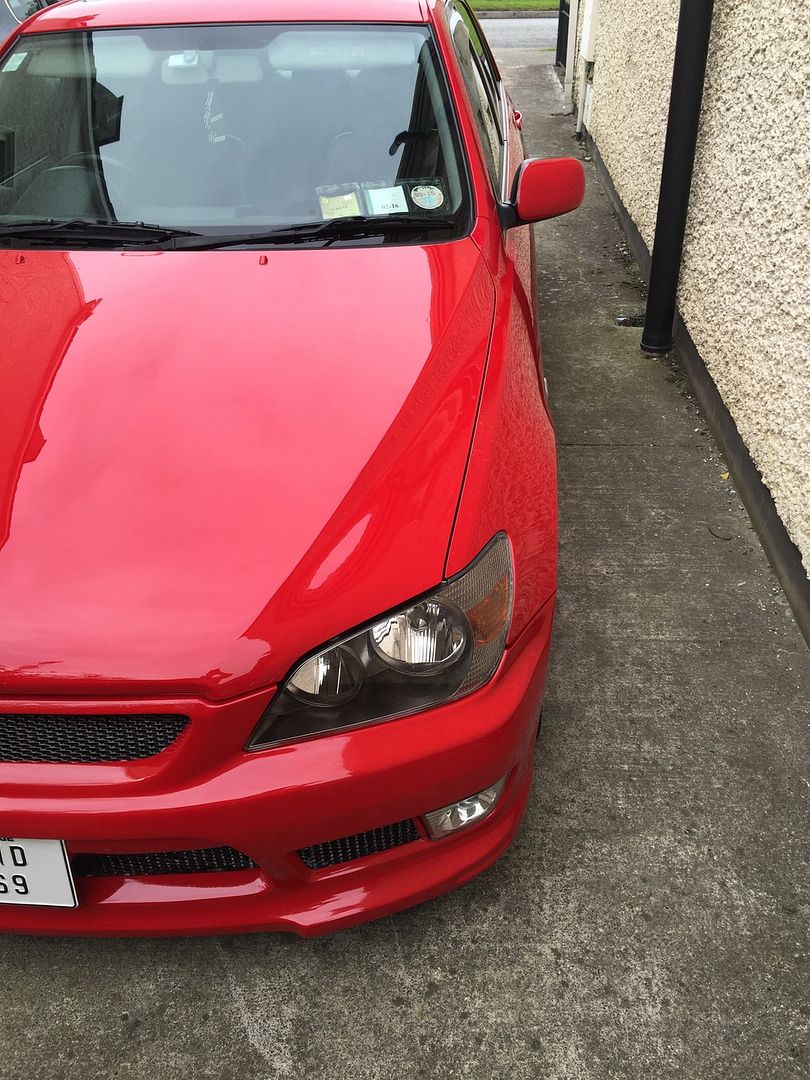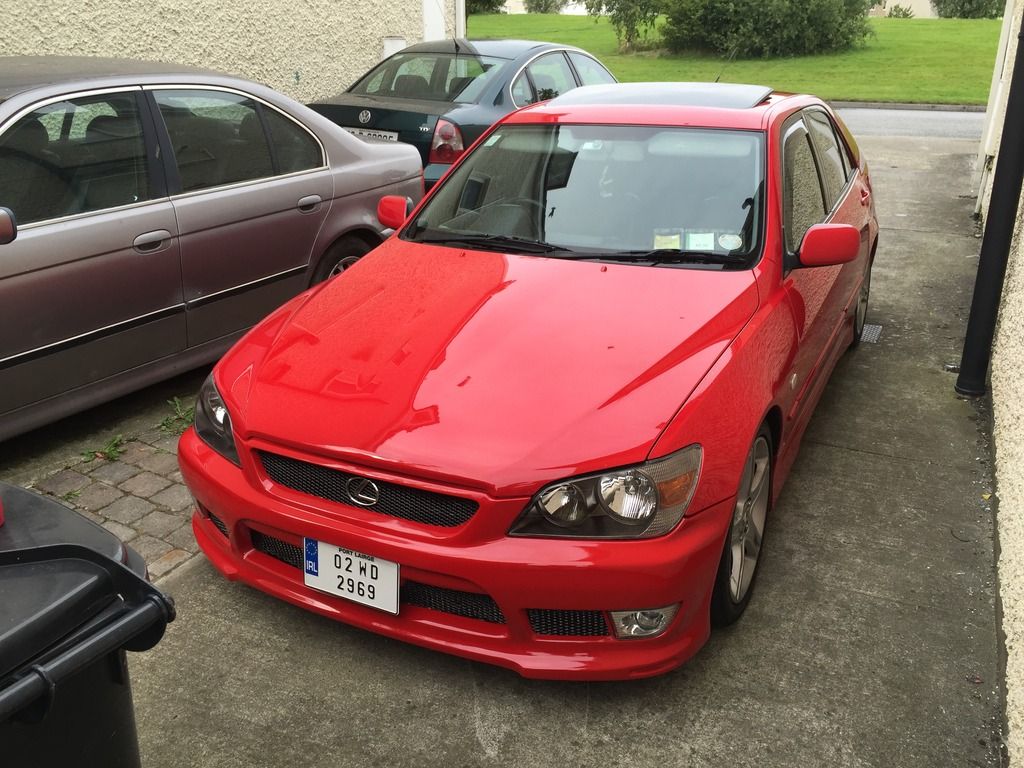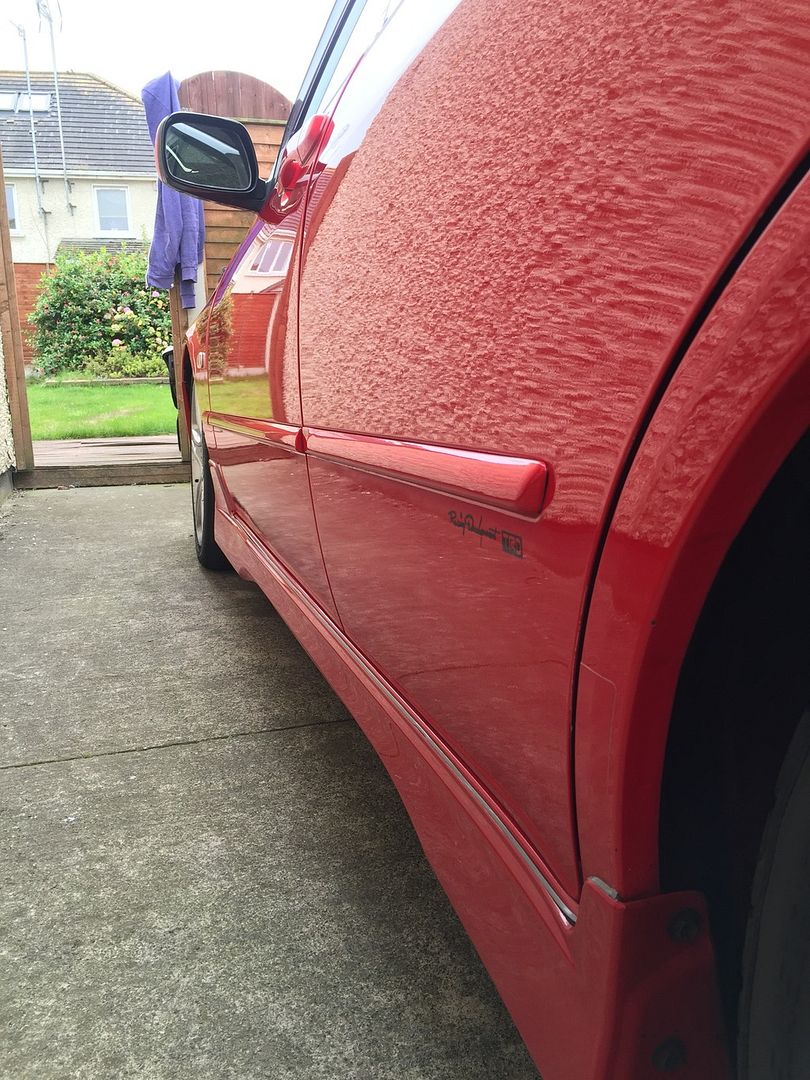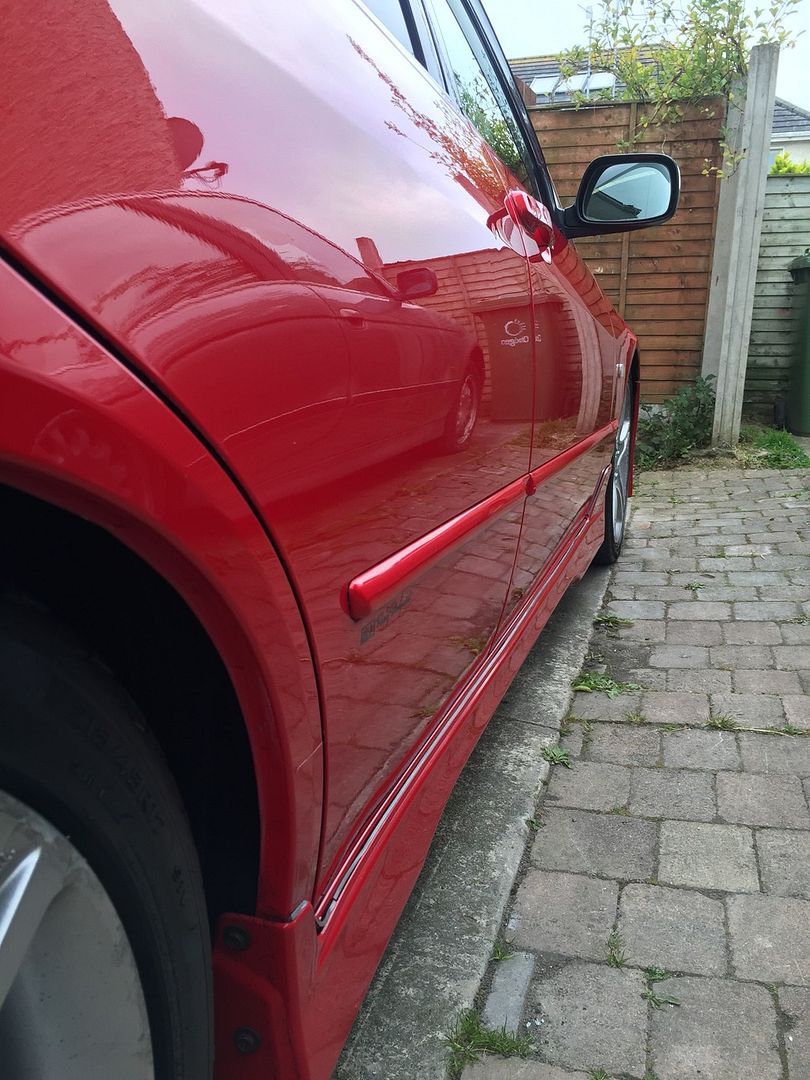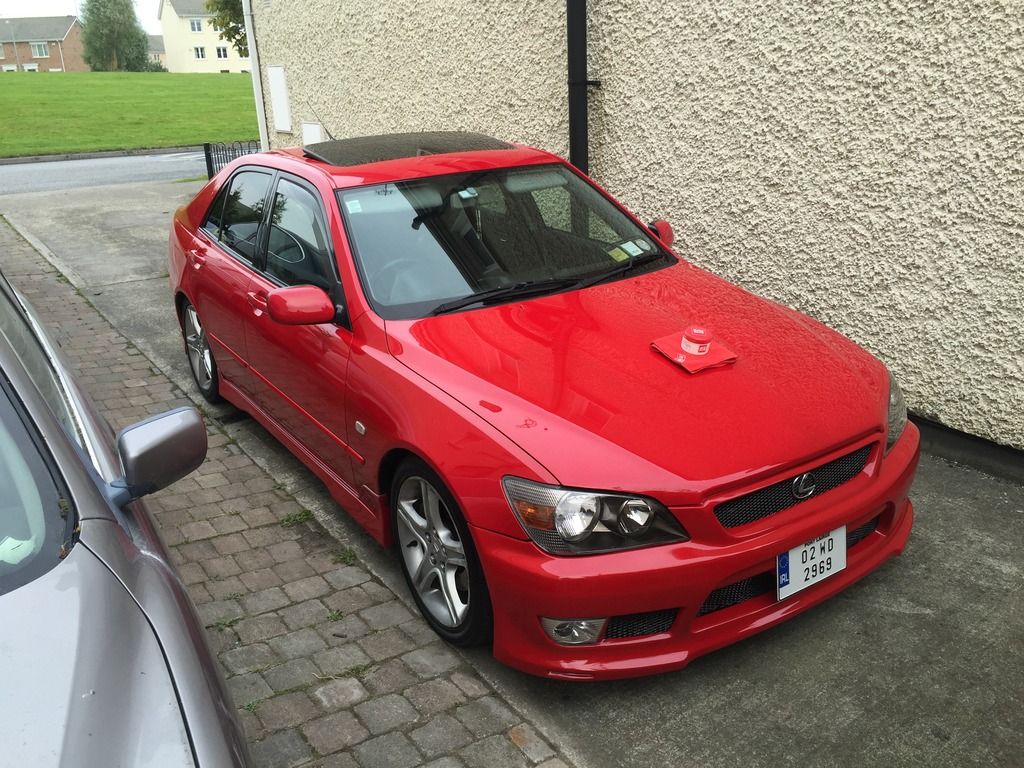 b]Next week Wheels are getting polished , Front coilovers and 20mm spacers / 15mm Spacers front / Rear and finally rear bumper reflectors ! going for US look
[/b]Going for US look !
So heres whats been done,
Spacers fitted 20mm front and rear .. however going another 10mm on the rear ! Full respray,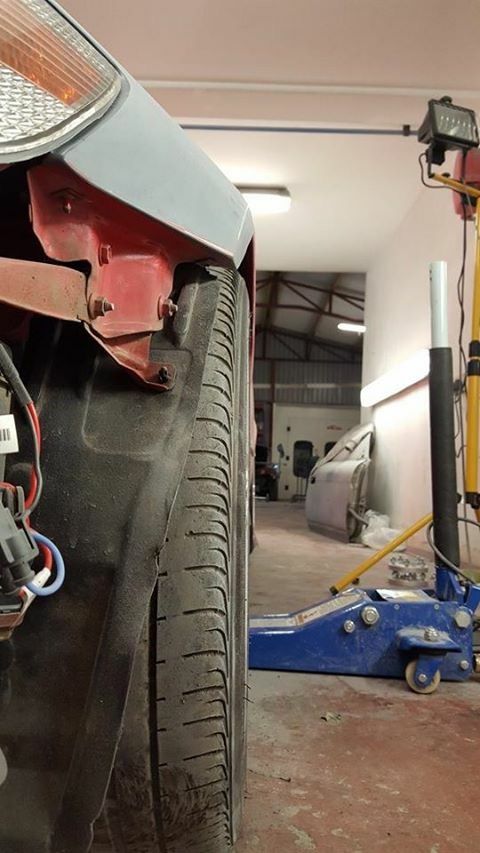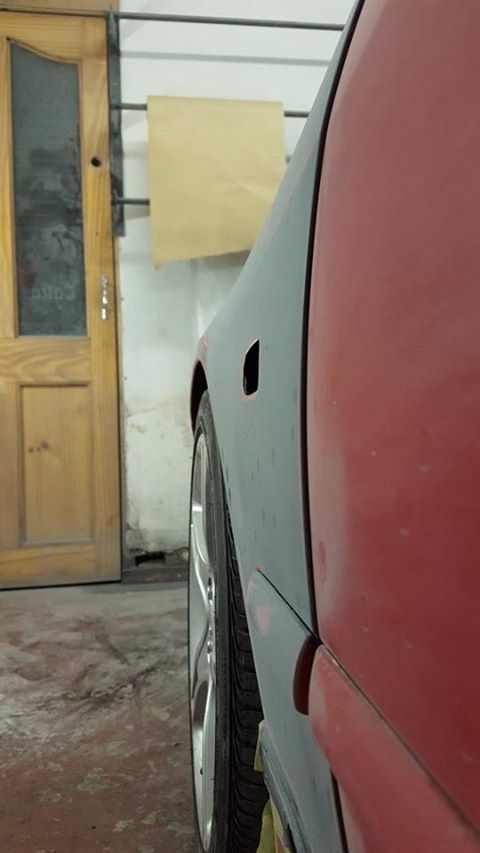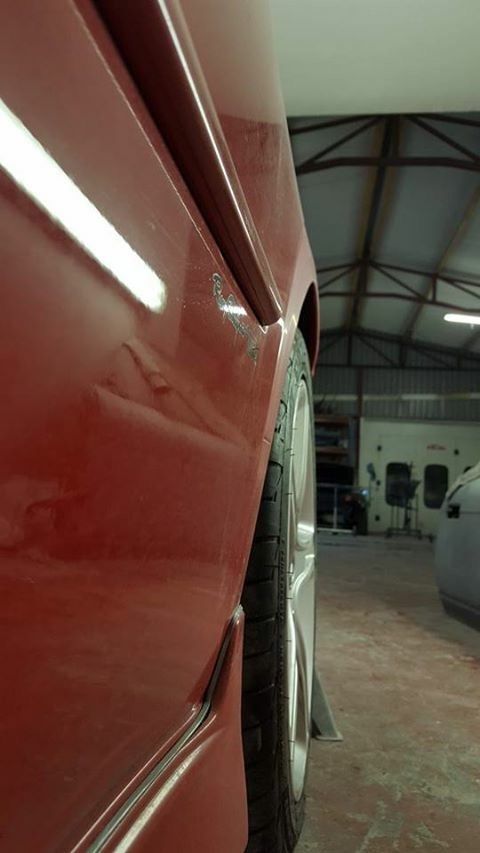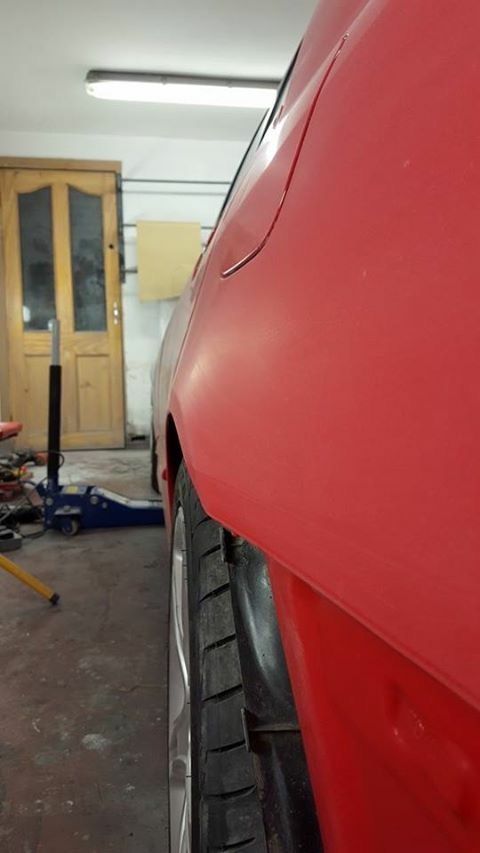 All Fenders rolled and Bumper going on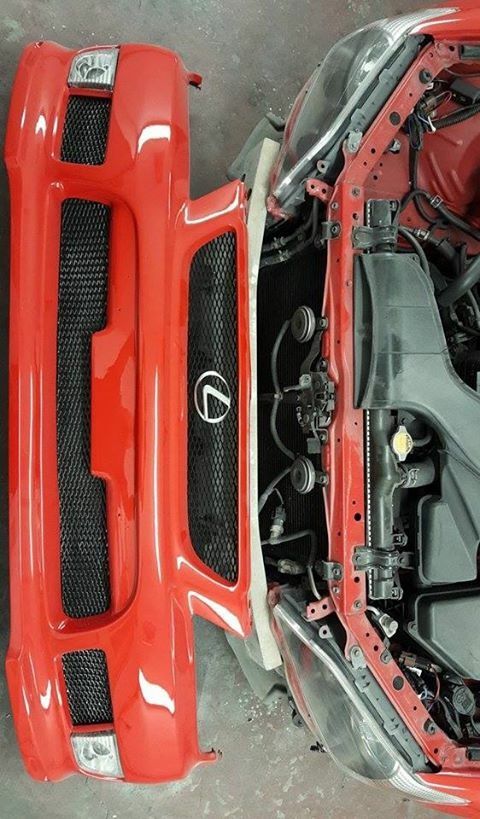 Spoiler God just there today too
For the top of the window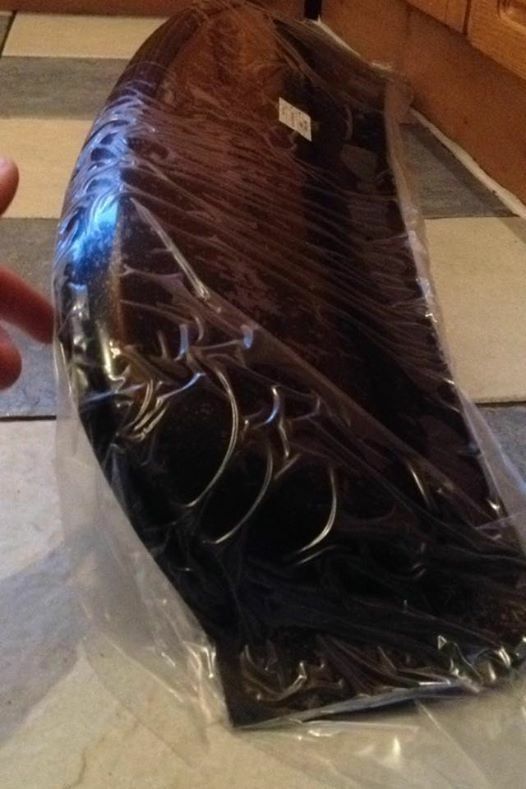 So tomorrows plan is Full HD wax , 10mm spacers on each side of the rear , Fit roof spoiler and then start looking at what coilovers are best
if anyone has any ideas let me know ! Ohh and get the Bumper lights fitted
Roof spoiler is fitted
.. Back from paint (Full respray off RCC ricks car care)  , 20mm spacers all round , painted the tyres and shes literally 100% perfect , also got wheels and new badges !
Getting upgraded clutch Friday and Coilovers next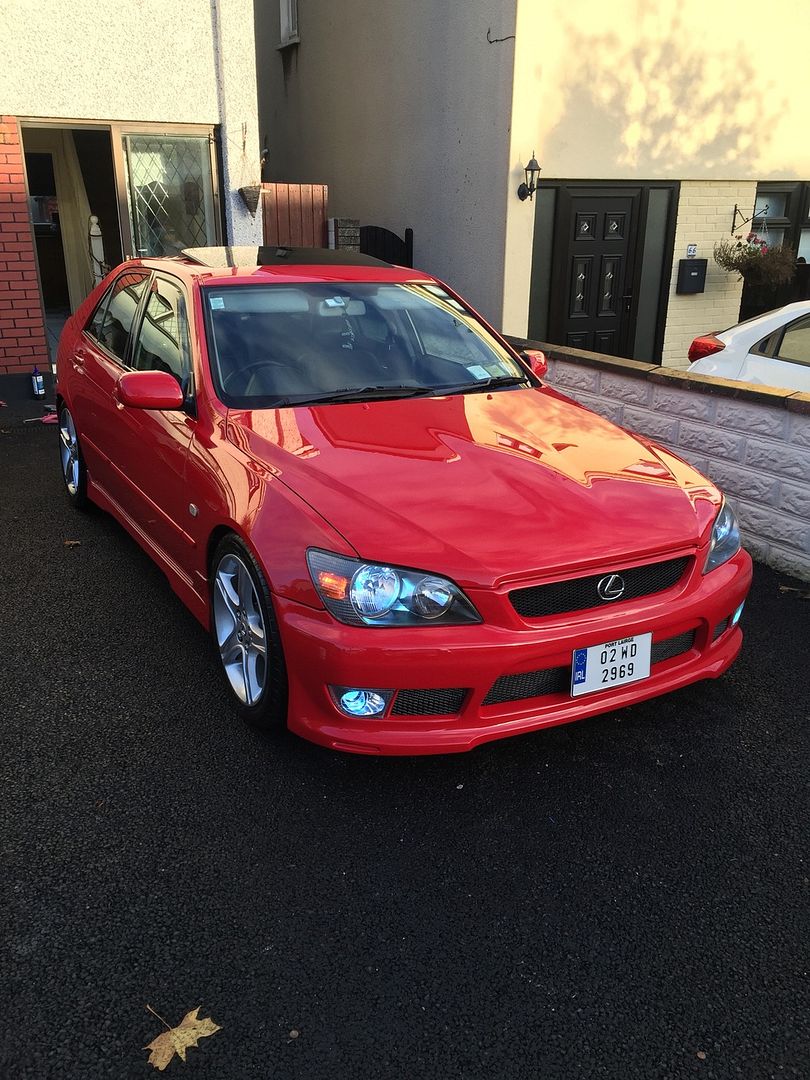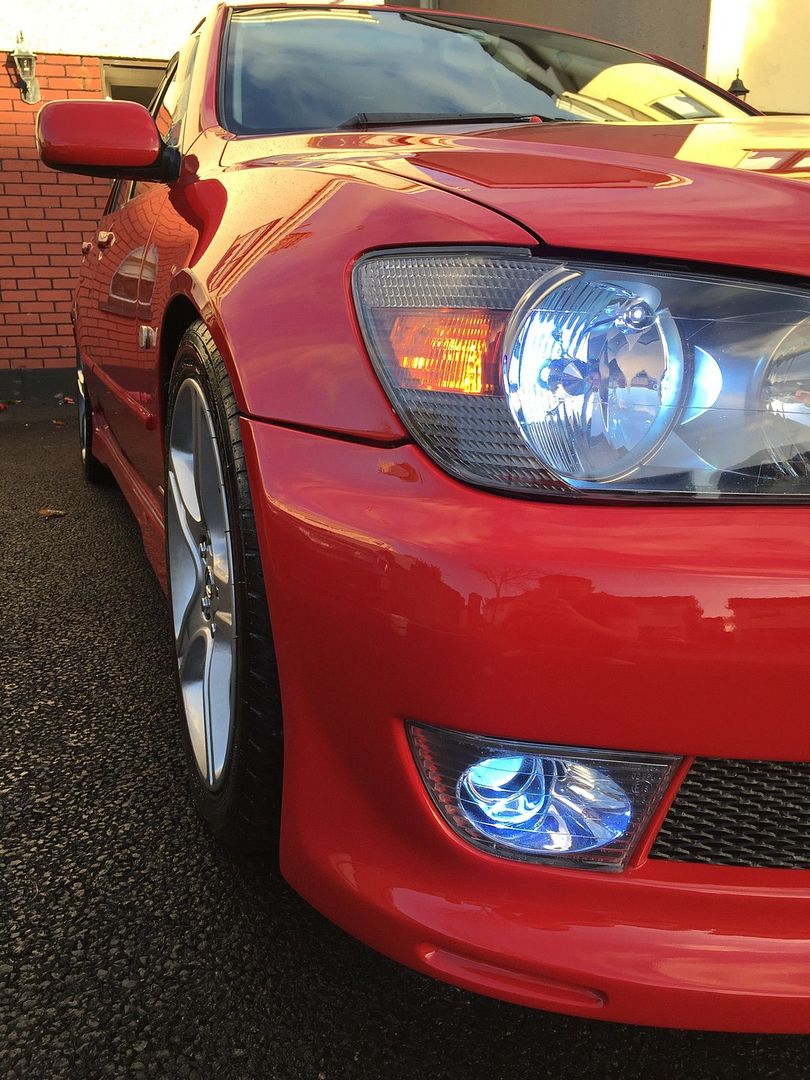 [url=http://s744.photobucket.com/user/Gibmyster07/media/is200/B3A42C87-84B6-4AF6-8888-[url=http://s744.photobucket.com/user/Gibmyster07/media/is200/2595B316-1680-4085-B71B-CE3688642263_zpsdzopudf5.jpg.html]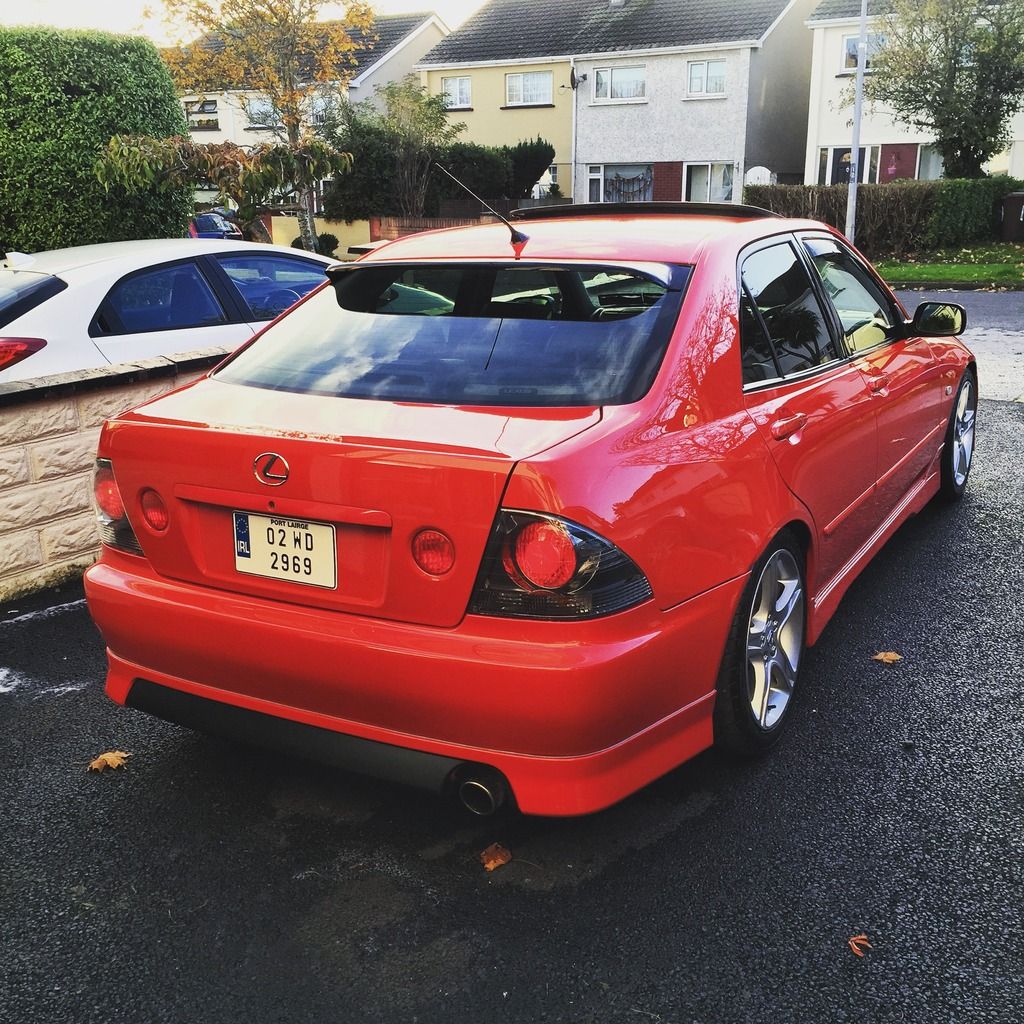 [/url]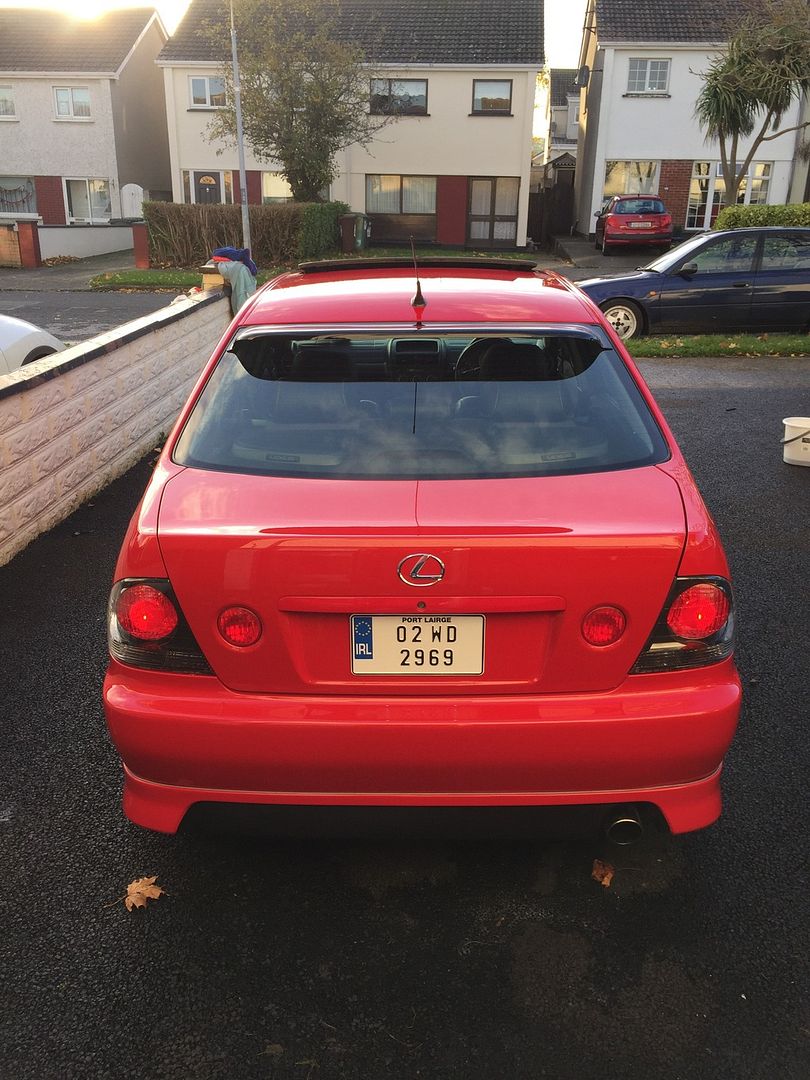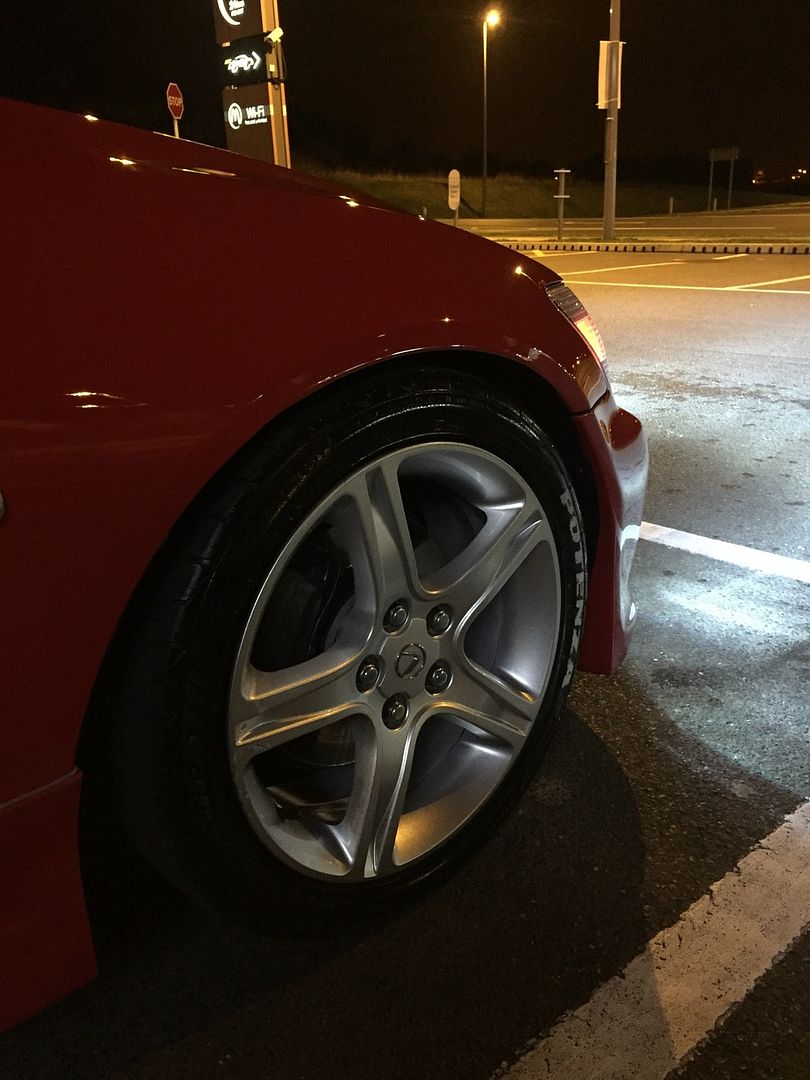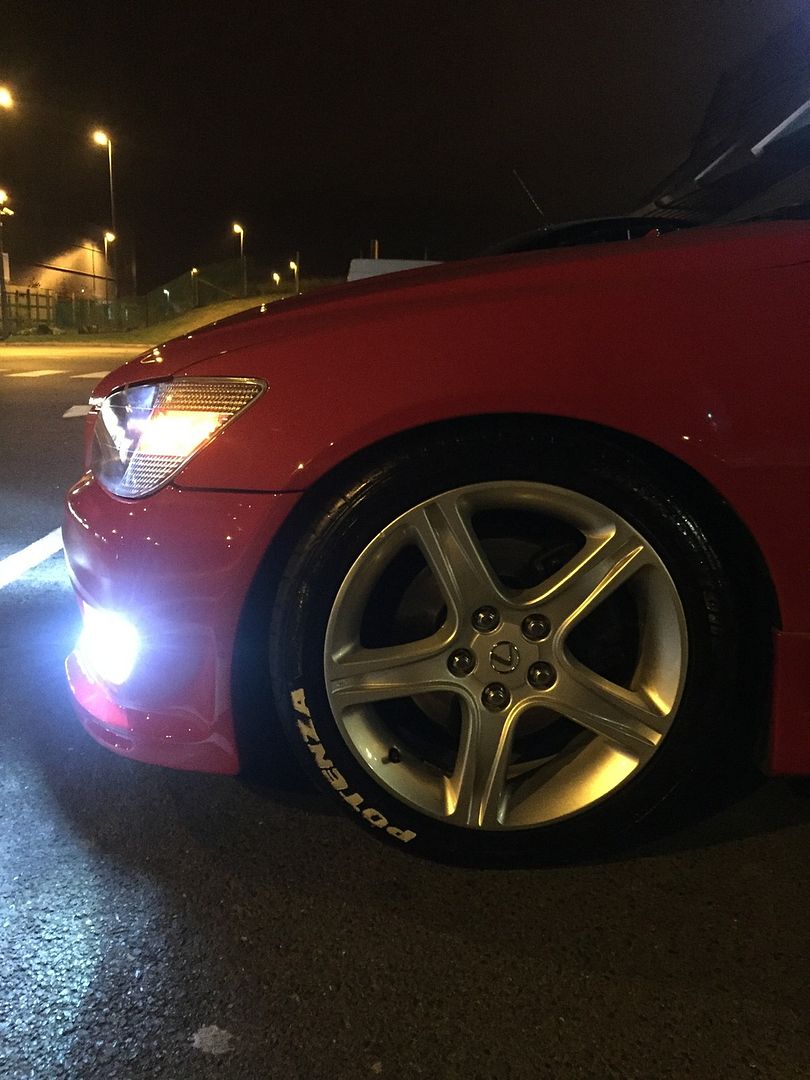 SO it was a few week since i last did anything to the car so i decided to go all out
Got myself New Lightened flywheel from Simon Squint on Facebook !
Replaces the 13.2 KG Flywheel with 5.9KG Lightweight one , Hopefully will help with the slow revving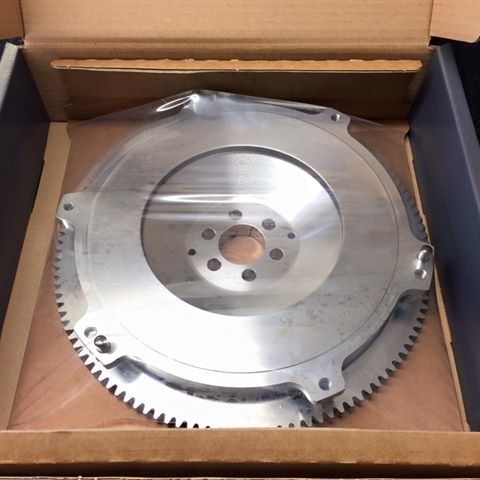 Also Picked up stage 2 Exeedy clutch, And a set of coilovers (waiting to collect)Fully Damper ADJ and really stiff !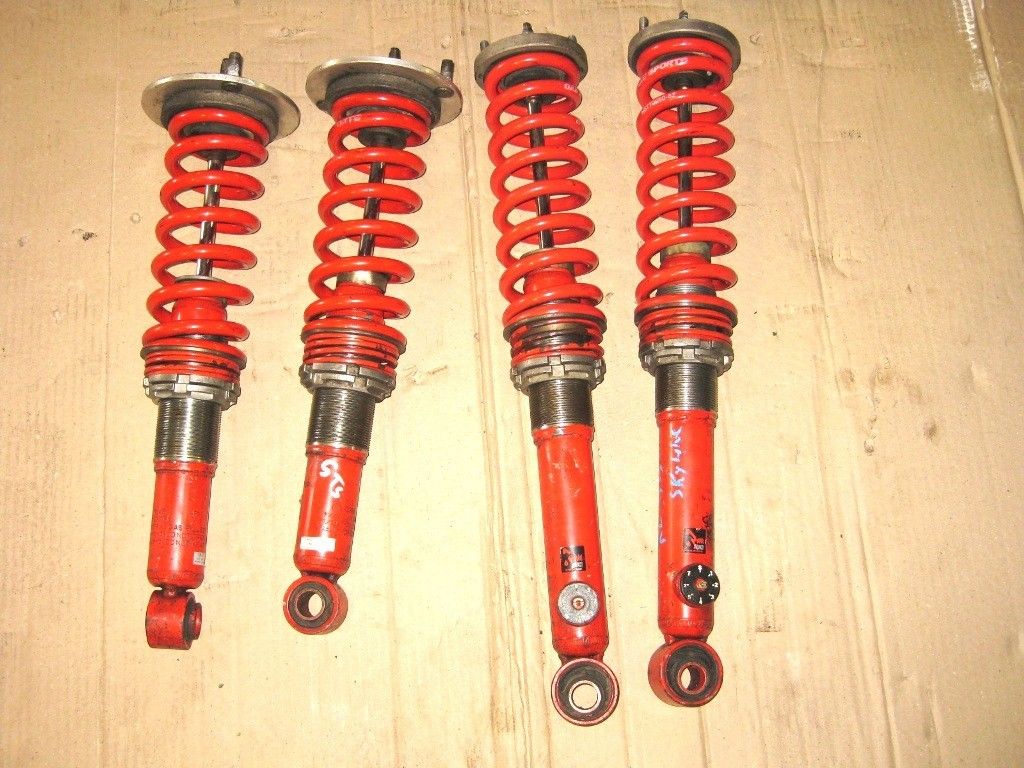 And sure since im doing those bits said id get the belt and water pump done too !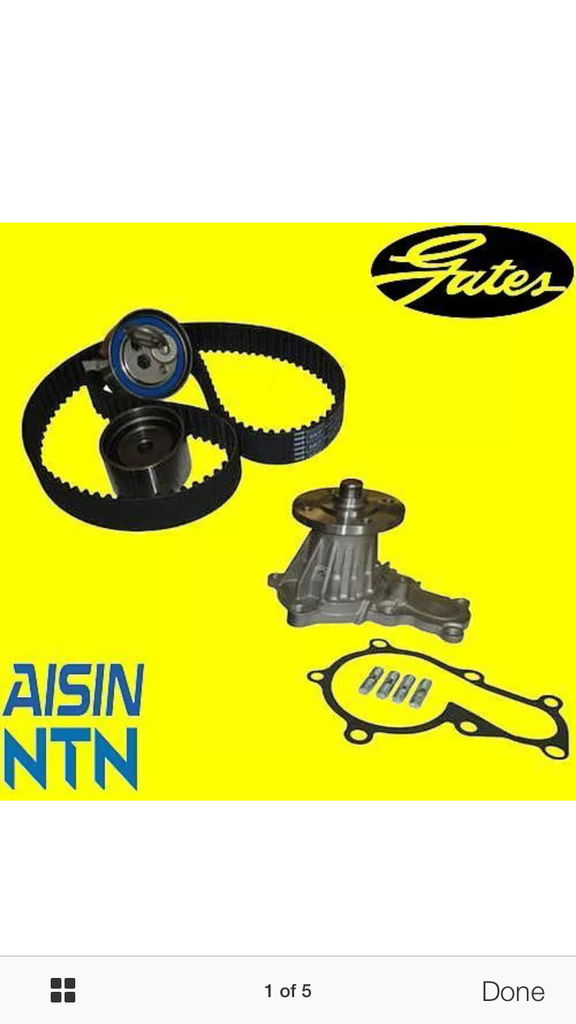 So Put more spacers on the rear , New belts Painted Calipers and 2 New Potenzas ! Also full detail with Meguiars quick wax , endurance tyre shine !Next week Fitting front lip (custom) , 30mm rear spacers and 10mm more spaced on the front then slight camber and lower another 30mm !