Had a couple of old filters laying around that had been used on the Mrs car (AE111 4AGE). I decided to cut them open them just to see how much difference there is between a Toyota/Denso (made in japan) & cheap repco aftermartket filter (made in china). I was surprised at the make up of the genuine filter (LH). It had considerably more filtration membrane than the aftermarket (RH).
Another observation I made was the repco filter had been used with Castrol Magnatec 10w40 by the previous owner. The inside of the filter housing is covered in sludge. I guess thats the "intelligent molecules"
Where as I had used synthetic 0w30 with the toyota filter. It was clean apart from lots of grit that it had cleaned up from around the engine (I don't think this poor old 4AGE is in the best condition). Hence why it is important to run a synthetic 5w30 with any VVT system to keep them clean & lubricated properly.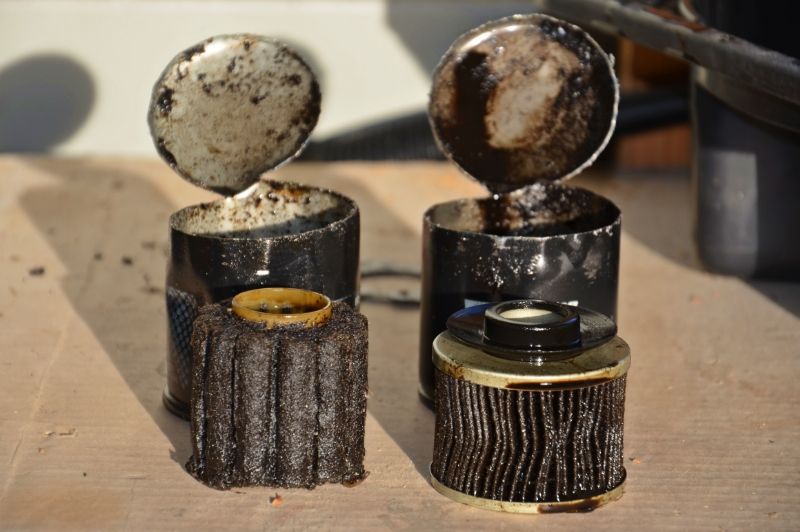 close up of the toyota/denso filter 90915-10003
Mum's taxi - 1996 Toyota Carib BZ-Touring. 4AGE 20 valve blacktop