i picked up my altezza about 18 months ago.
first i changed the chrome grill,added elegance lip splitter
and put drilled and grooved disc's all round.changed long number plates to
square plates and done a full service.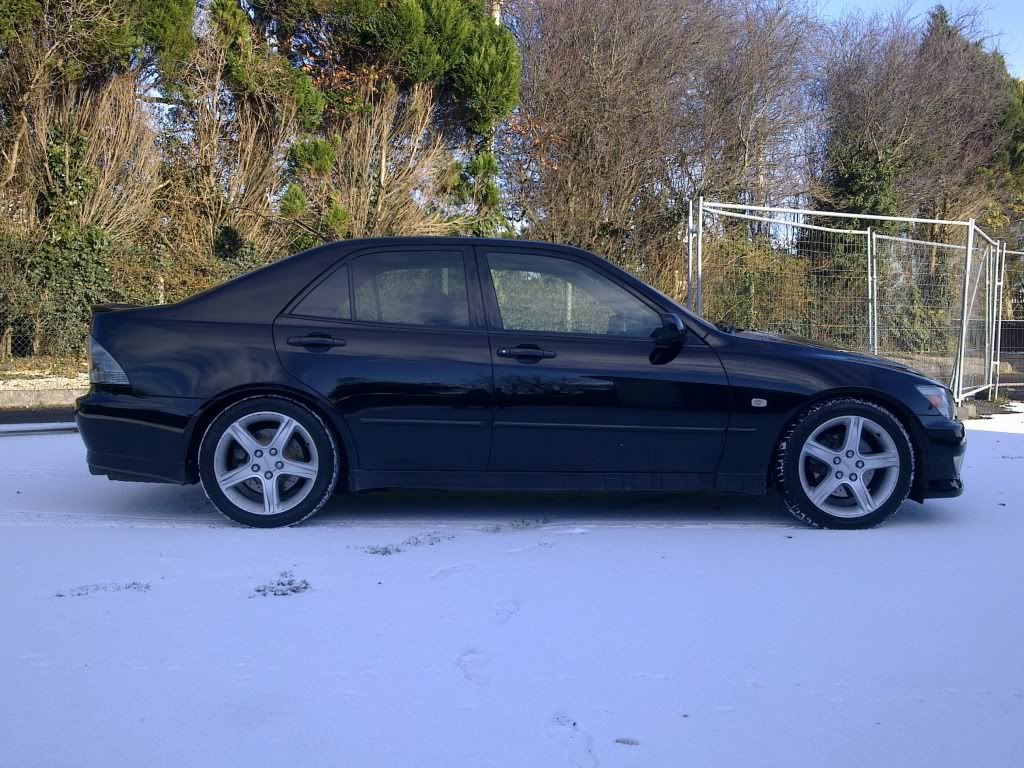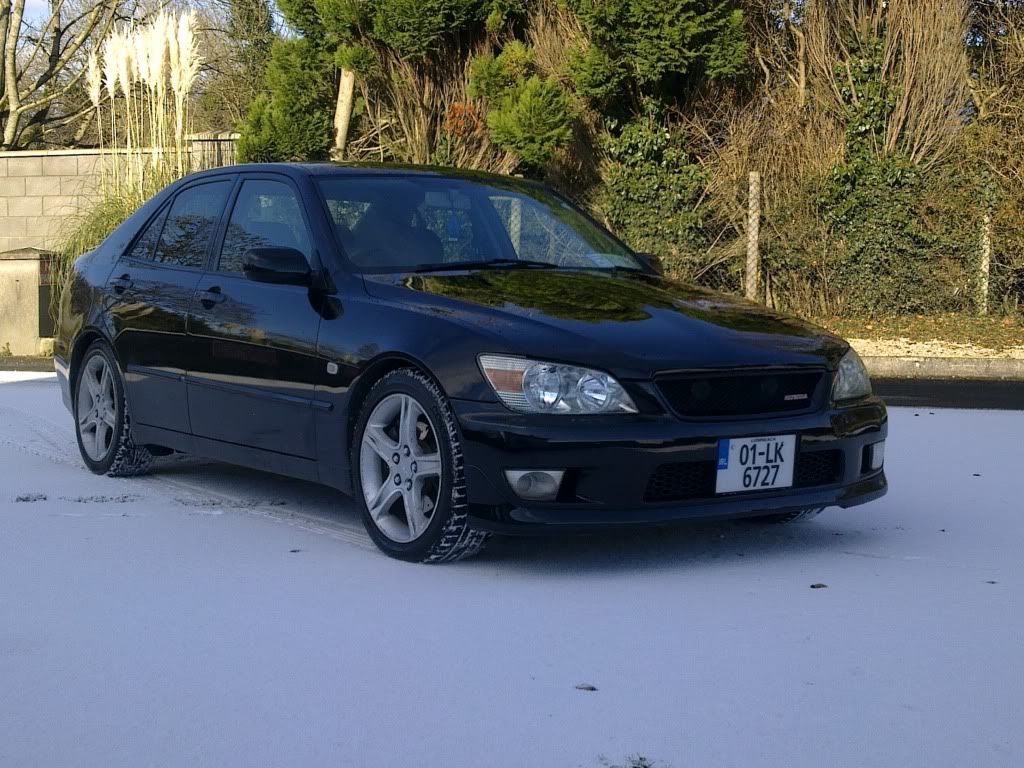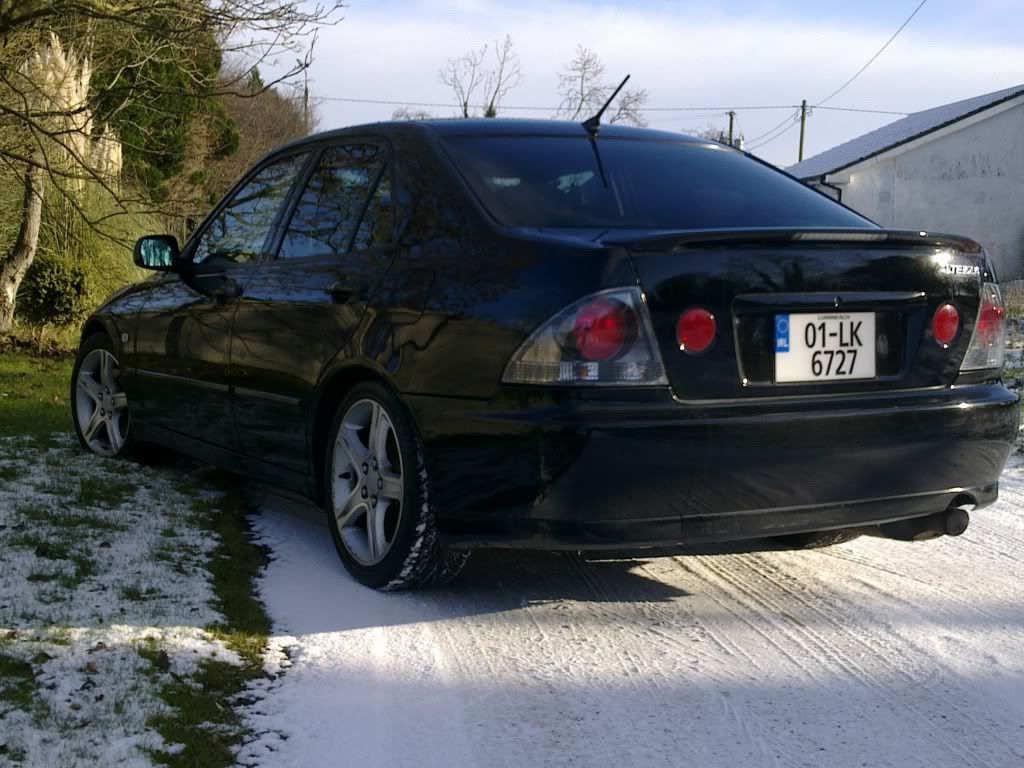 then i changed the tein lowering springs and standard shocks to
zeal function coilovers.there was a knocking from the rear of one of them
so i got some konig coilovers for the rear and im very happy with the comfort now.
the standard alloys i had on it were in need of a refurb so when i spotted a second hand set for cheap i snapped them up and got them sprayed toyota autumn brown.its a nice bronze colour,hard to see in pictures...
after the nct i lowered the front of the car down and put in yellow bulbs in headlights and spot lights.
the back sits high enough at the moment due to daily use and bringing people around in it.might lower it in the future.i normally have 10mm spacers either side at rear but i have these removed to lend to donut046.
here is how it sits now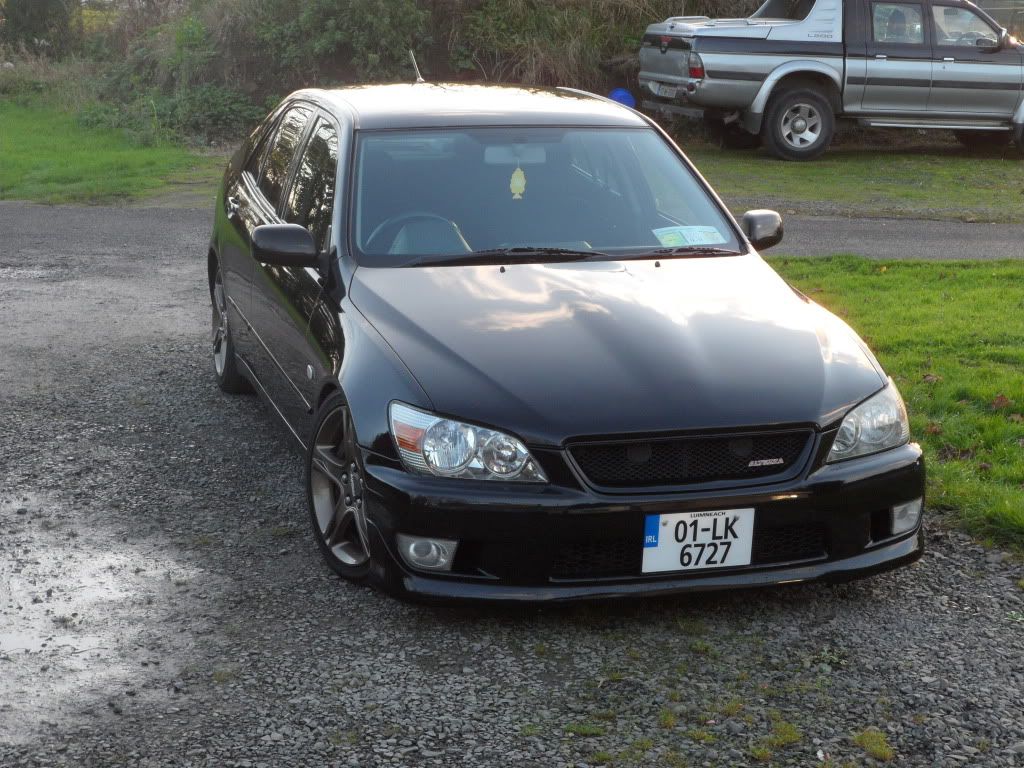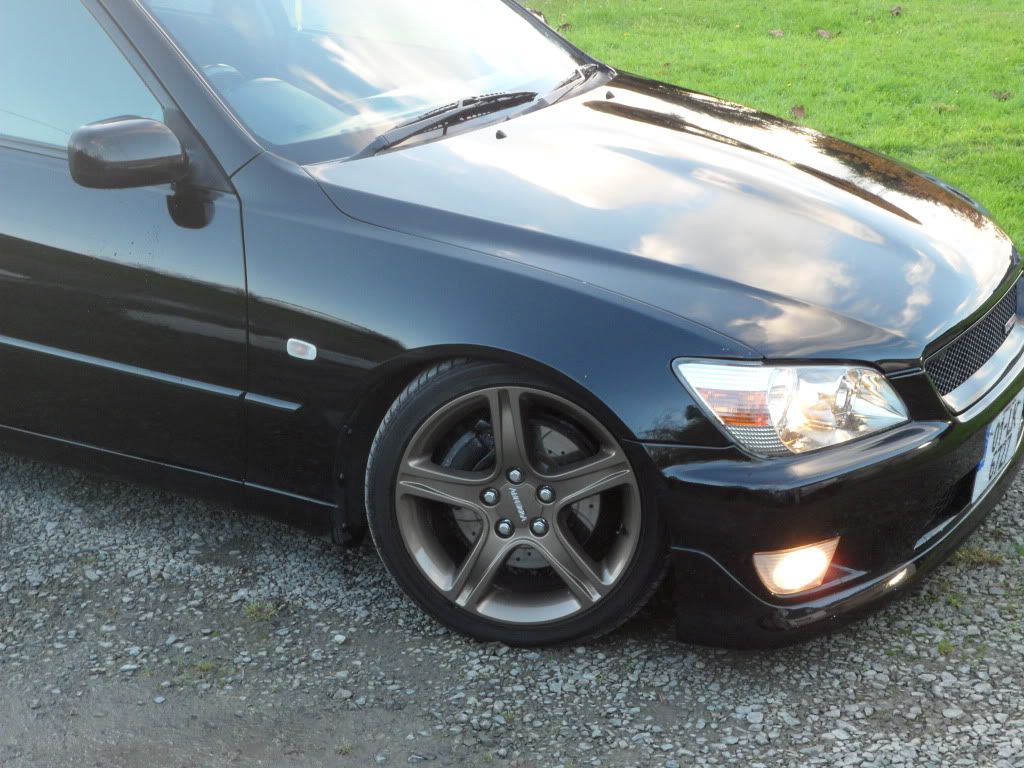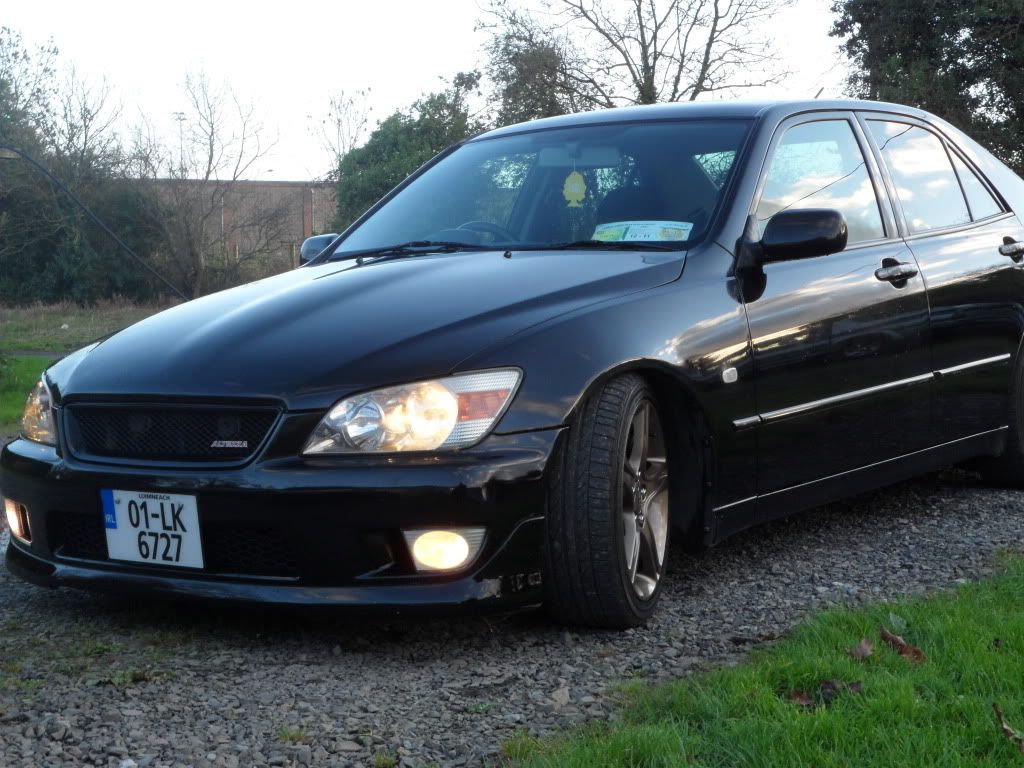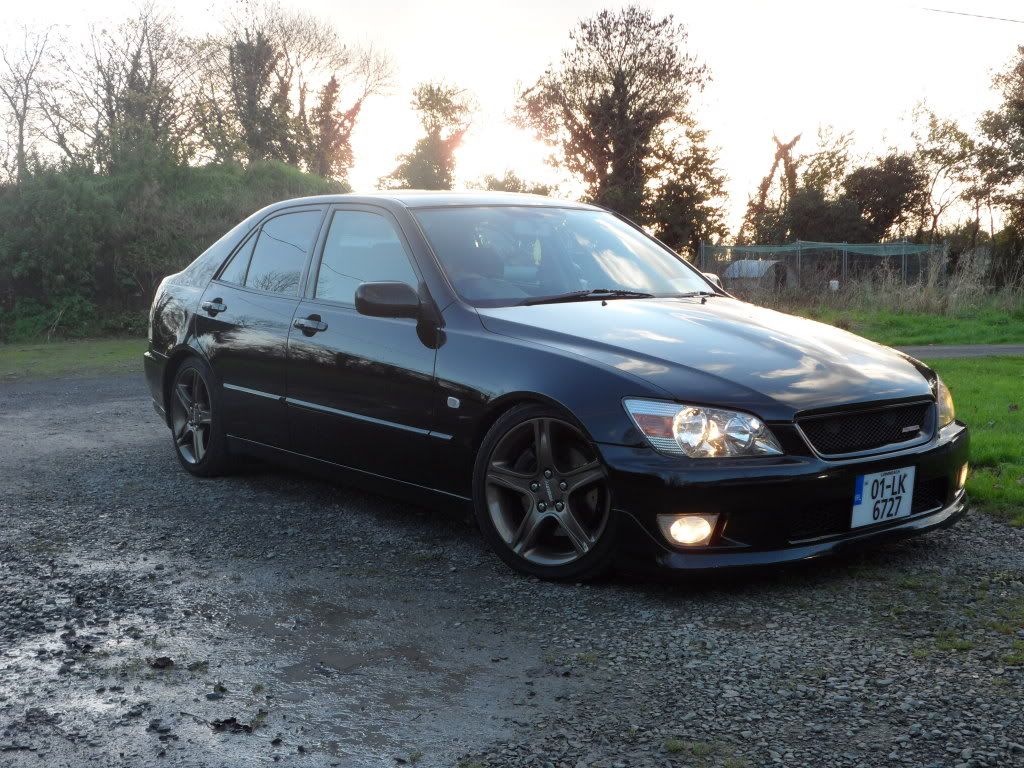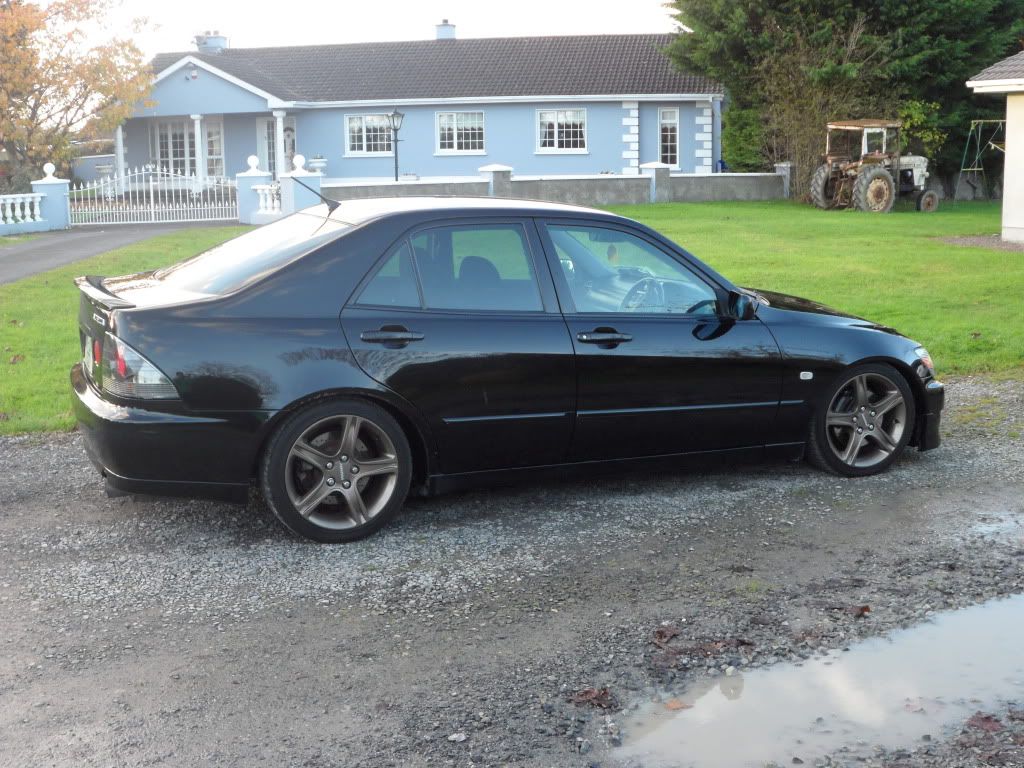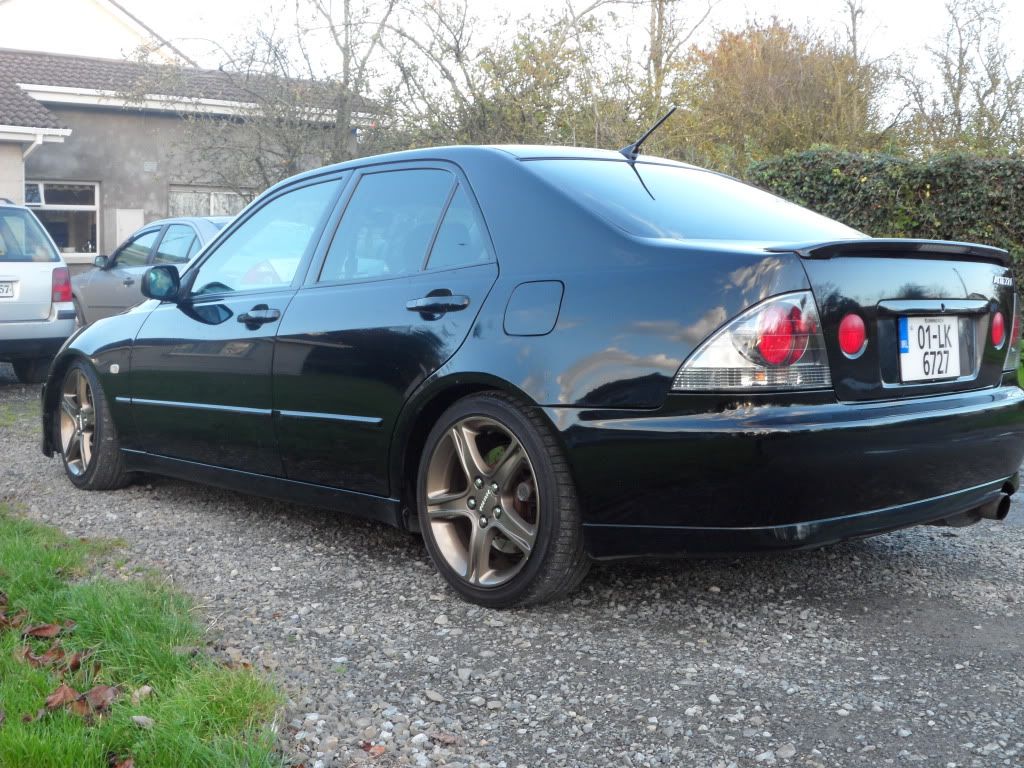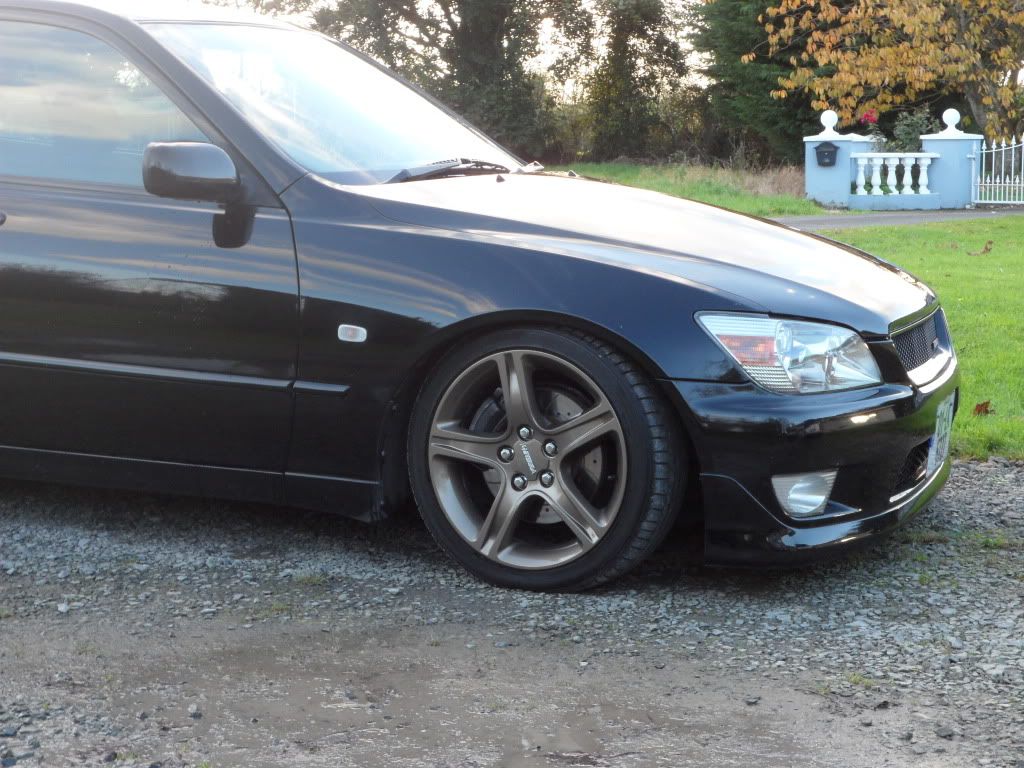 i have front 3 point strutbrace,cusco under brace and custom cusco rear brace to be installed along with a new clutch in the coming weeks...
few more plans,just researching which to go for first.
comments good or bad welcome