Noticed i didn't have a project tread of my car. Decided to make one now after some changes.
Car has the following upgrades:
Engine:
RS-R exhaust
RS-R front strut
Blitz Panel filter
Exedy Clutch kit
Cat removed
Airbox flap disabled
Walbro 255 fuel pump.
Exterior:
AVS Model 5 18" bronze rims wrapped in Toyo Proxes 225/45/18 tires.
Full TRD kit except now i have a Altezza Qualitat front bumper.
Black housing head lights (custom painted)
Interior:
Kenwood MP3. USB and Ipod ready radio.
Polk Audio 12" sub woofer.
Working on nav screen to place a normal screen in there. (coming soon)
I'll let the pictures of before and after do the talking for the rest...Enjoy
Before when i first got the car: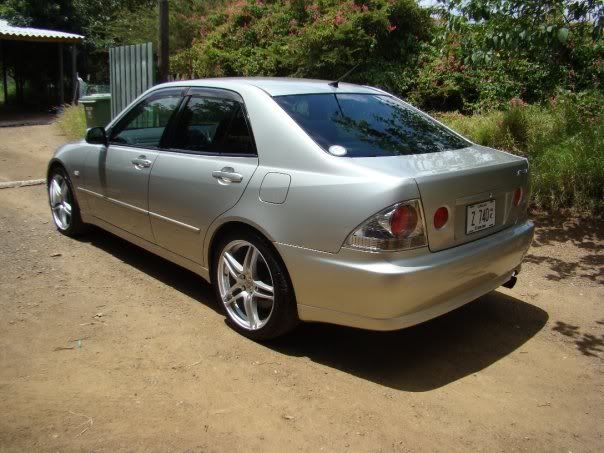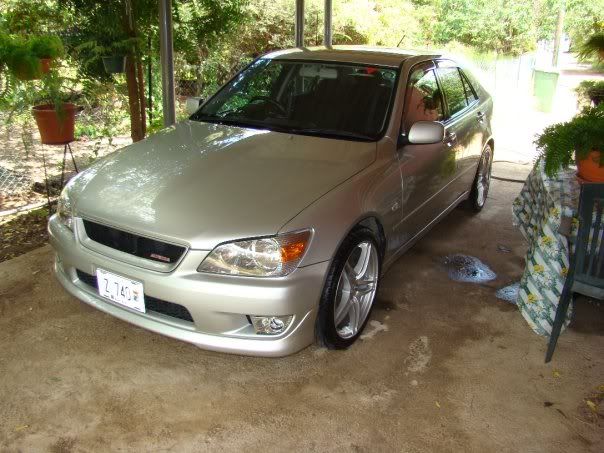 First changes (body kit and hood):
Sorry for the rims, those are my 17" rims that i use to play around.
Got tired of the hood and decided to paint all rims a different bronze customer made. It was a mixture of bronze and silver:
And final upgrade/change until now is the Qualitat front bumper (still have to get the fogs):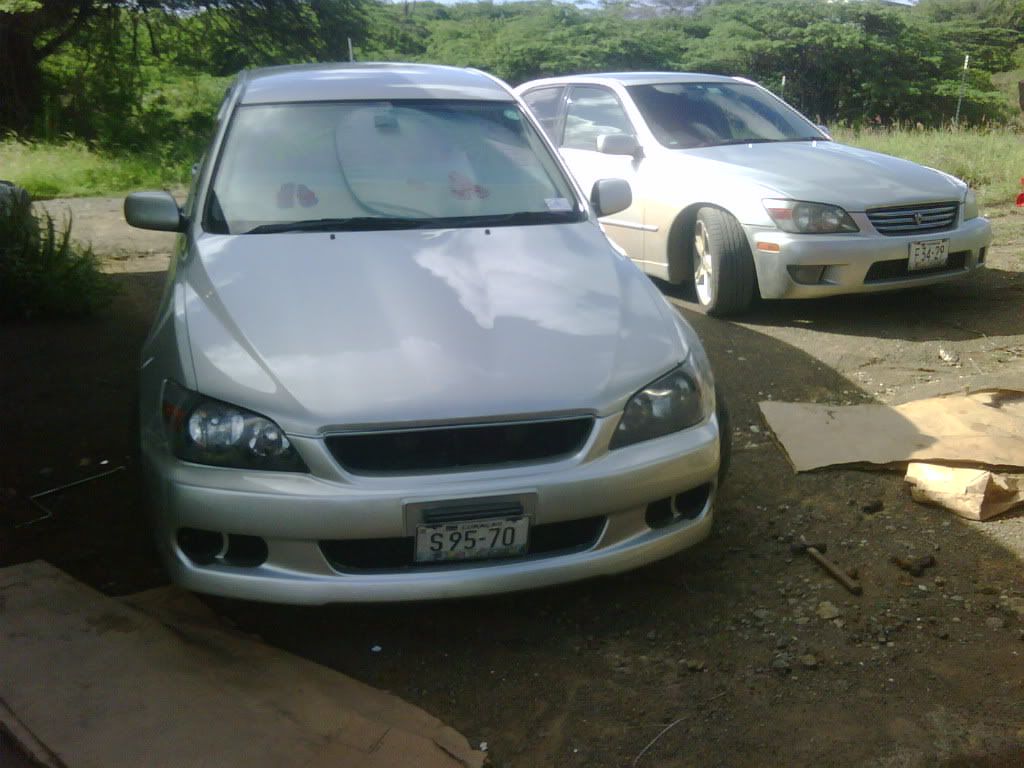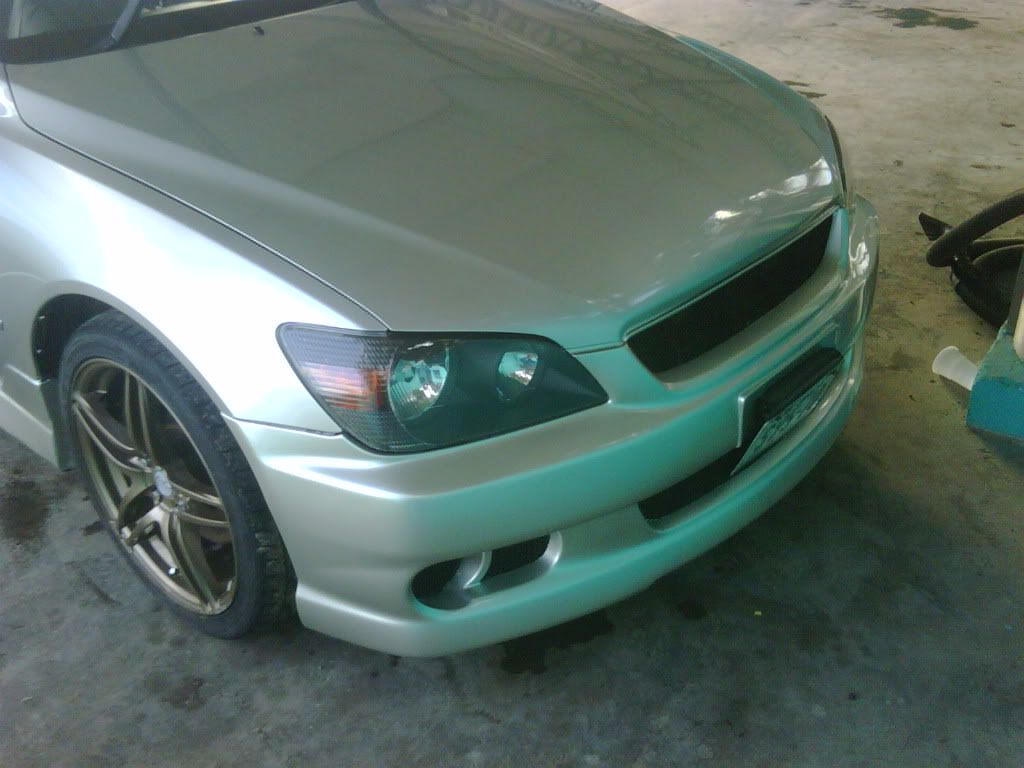 A friend took my old bumper and put it on his. left my friend, right mine.
Parked at work:
Sorry for the long thread, hope you enjoyed it.
Landoman...