really should have done this along time ago but have an hour
bought it about 3 years ago pretty standard with lightweight flywheel and a set of ssrs that i regret selling for a song
always wanted one in black but wasnt gone on the white wheels.
so got myself a rear and front strut brace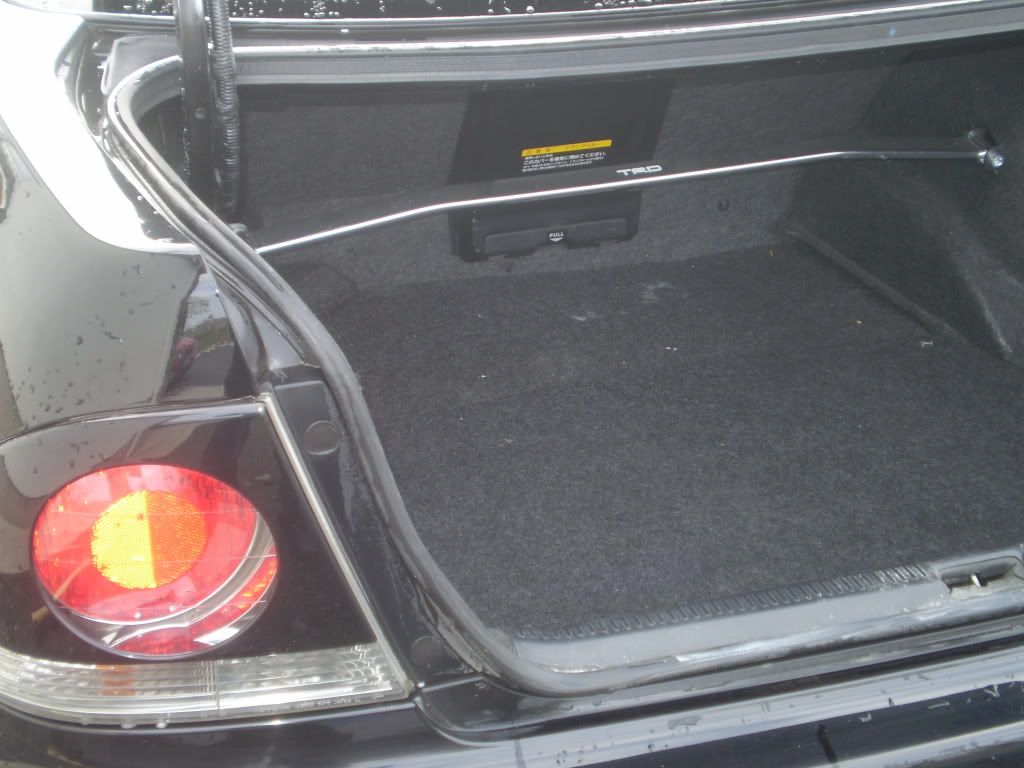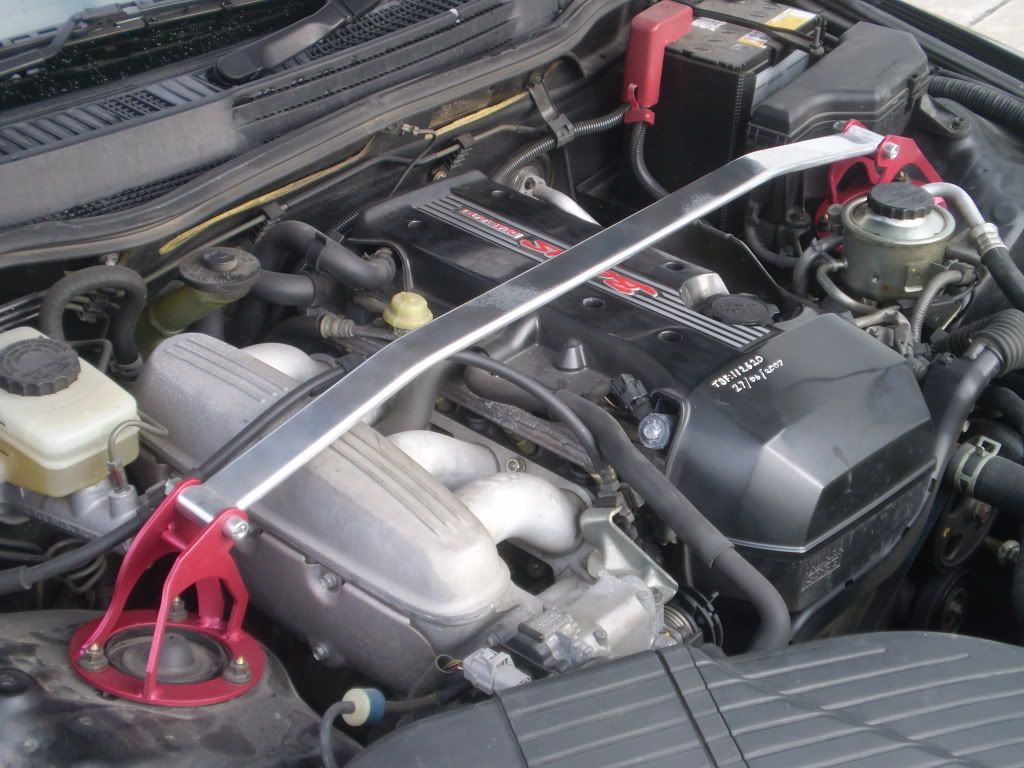 pic from japfest.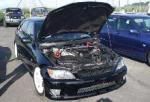 ssrs that were on it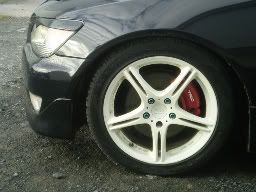 changed the ssrs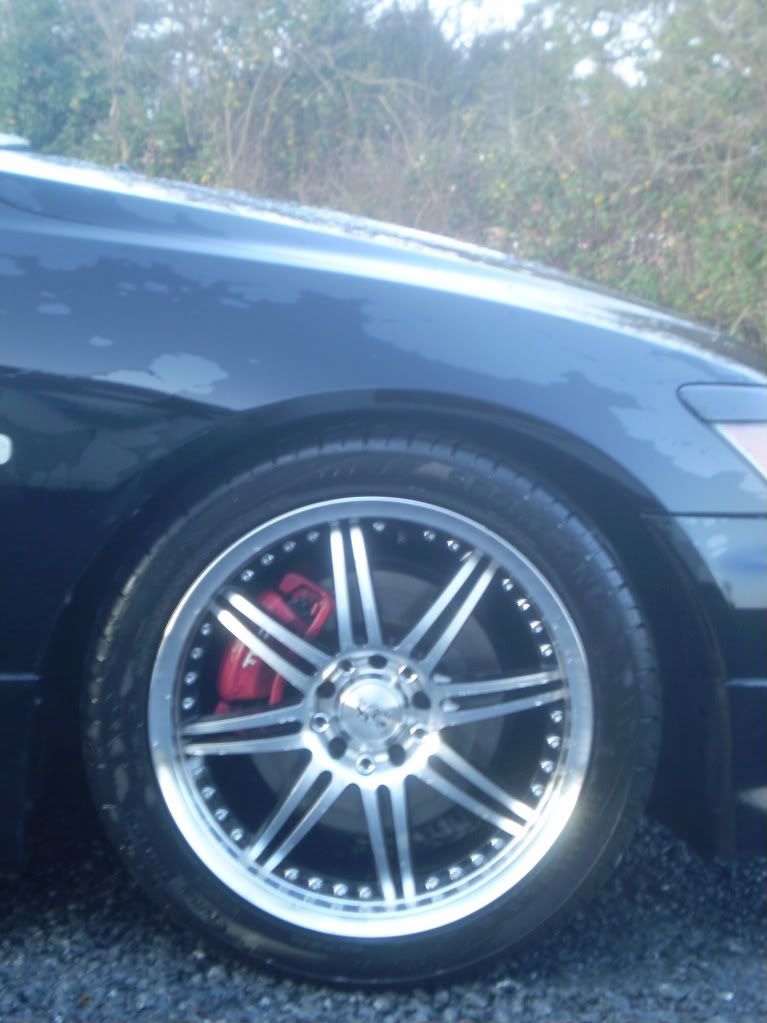 planning to respray those wheels in the future.
got a nice toms badge for the steering wheel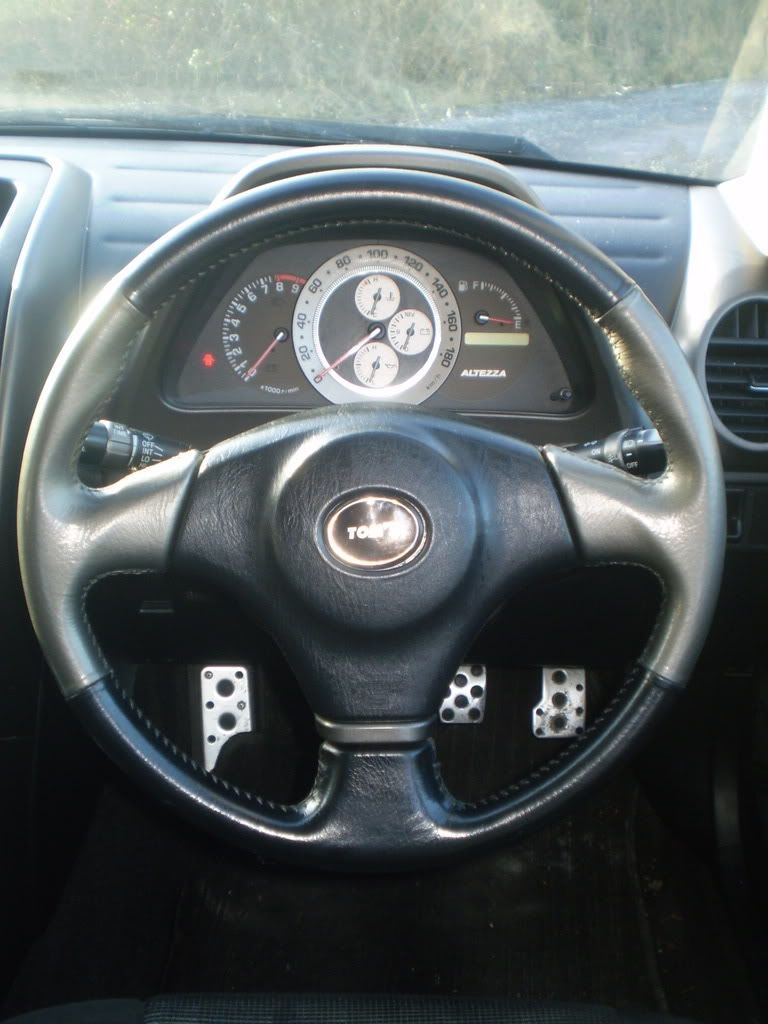 got a lip spoiler for the boot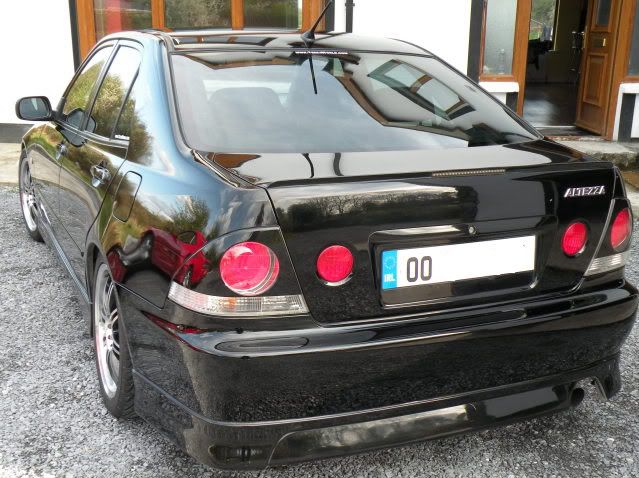 got eyebrows and blue zenons but was never gonna be happy with those yellow headlights. lets the front of the car down so changed them for shiney new ones genuine toyota, dark gold types, expensive but worth every penny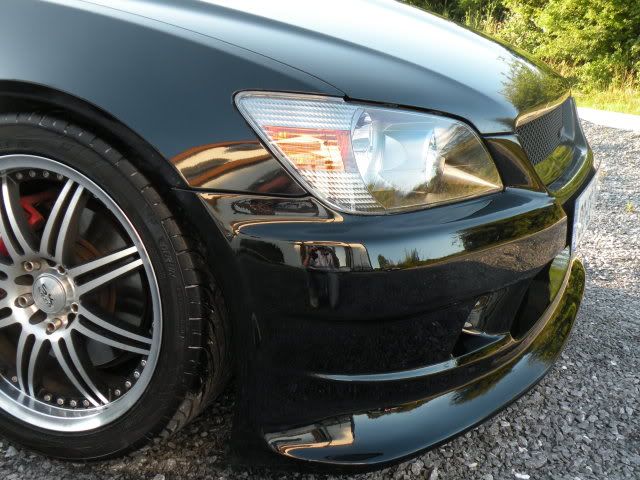 and finished the front with a vertex bumper.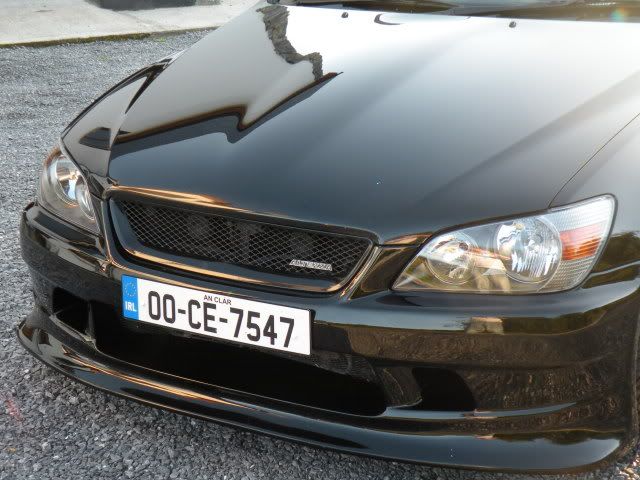 next went at the engine and added a cusco air panel, skunk2 rad cap, autobann rad hoses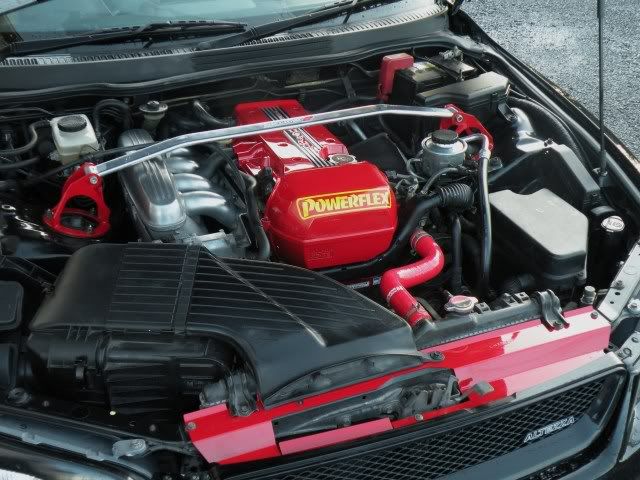 got the rocker cover sprayed and did a bit of polishing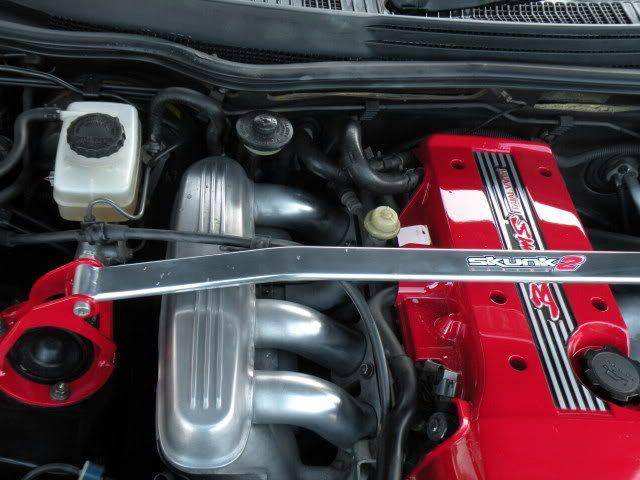 got a double din headunit tv dvd etc..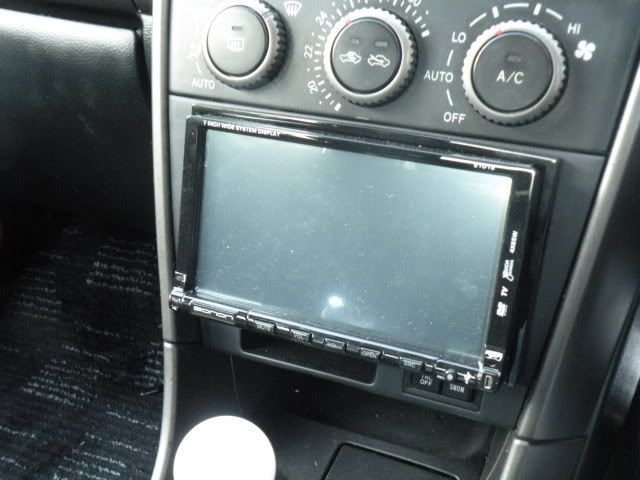 custom and performance 09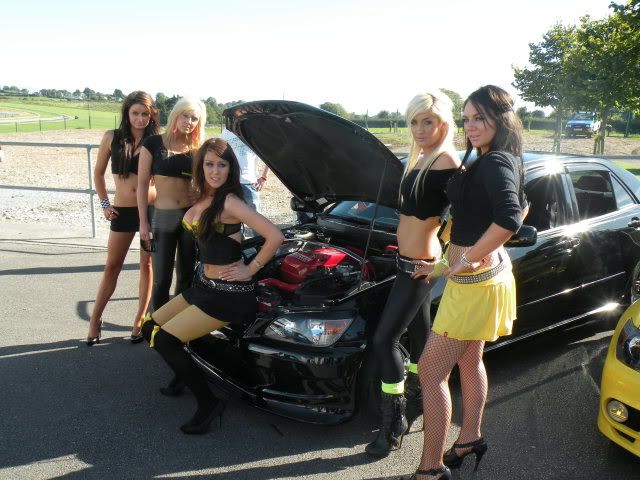 some smart disc holders and visor that has come off due to nct fail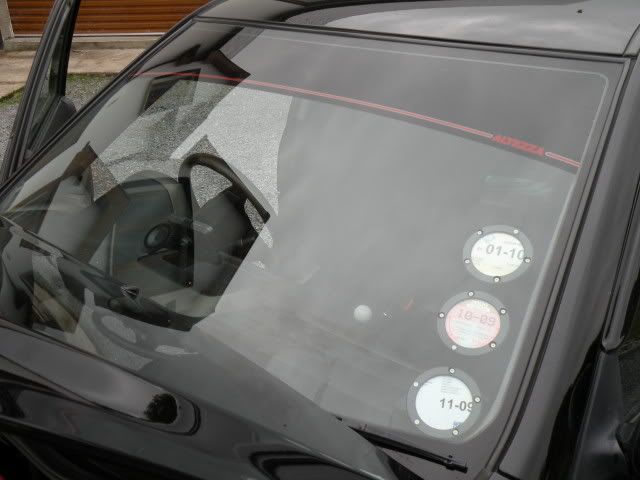 few of the garage pics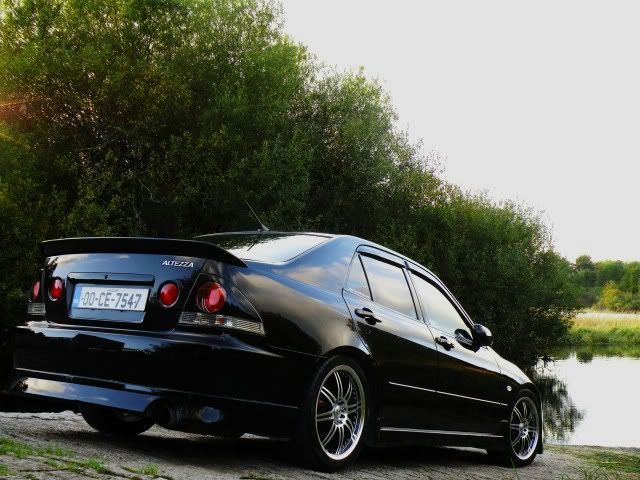 idea maybe?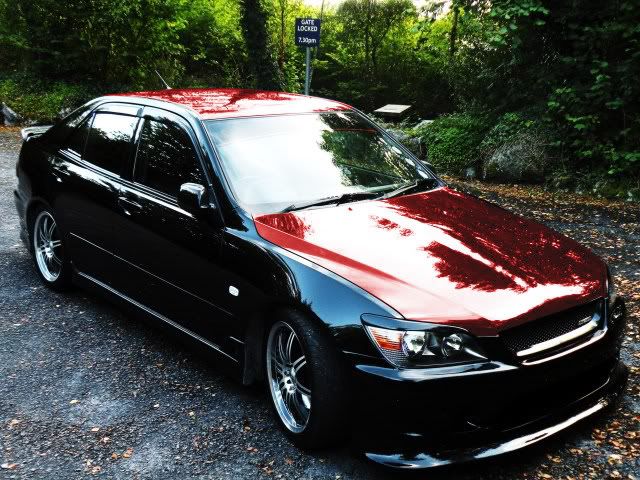 changed a few bulbs in the clocks for the red look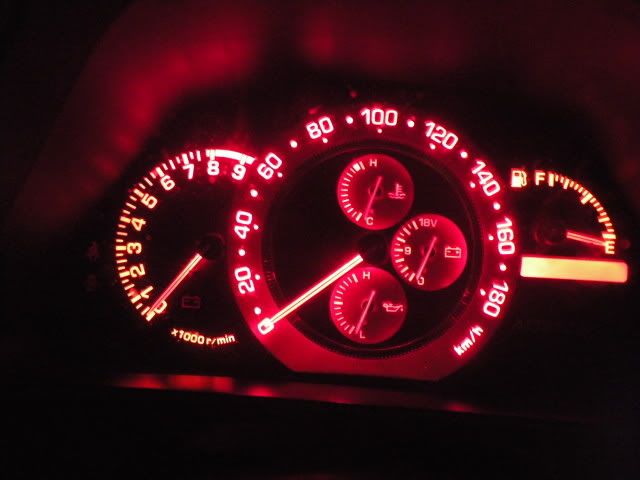 on the way are 10 new bushes anti roll linkage new shocks cheers nick!
and just arrived today is something iv been looking out for, for quite a long time now. a full leather interior electric heated seats from a 05 is200 in absolute mint condition!! will get those pics up when in.