Ok, i failed completely at resisting the tempation to mod this one!!!!................same as with the celica lol
so, at the moment she is a 1998 Altezza with 66,000 on the clock
Completely Standard at the moment
200 bhp BEAMS Black top dual vvti
Tiptronic Transmission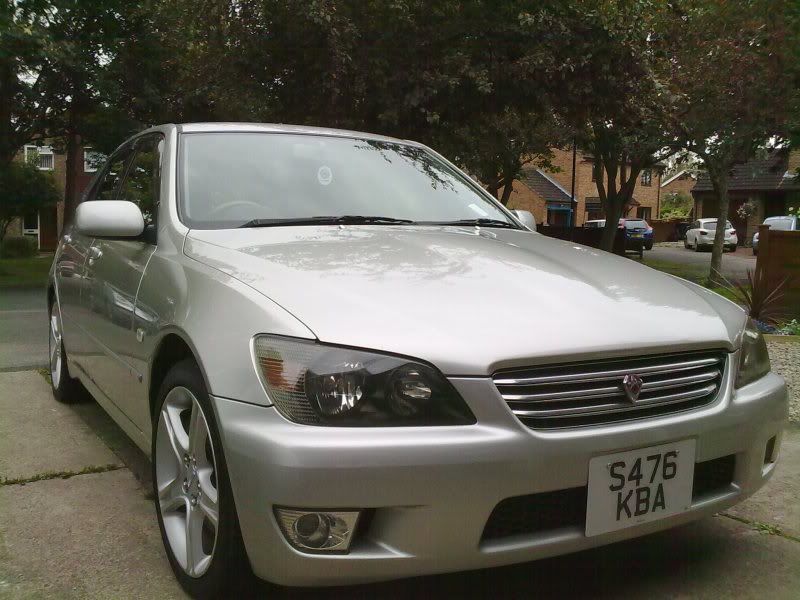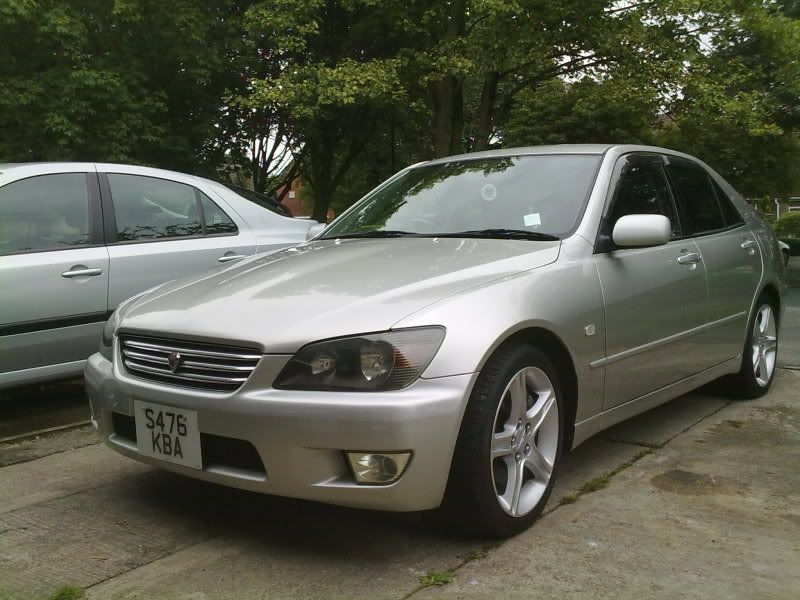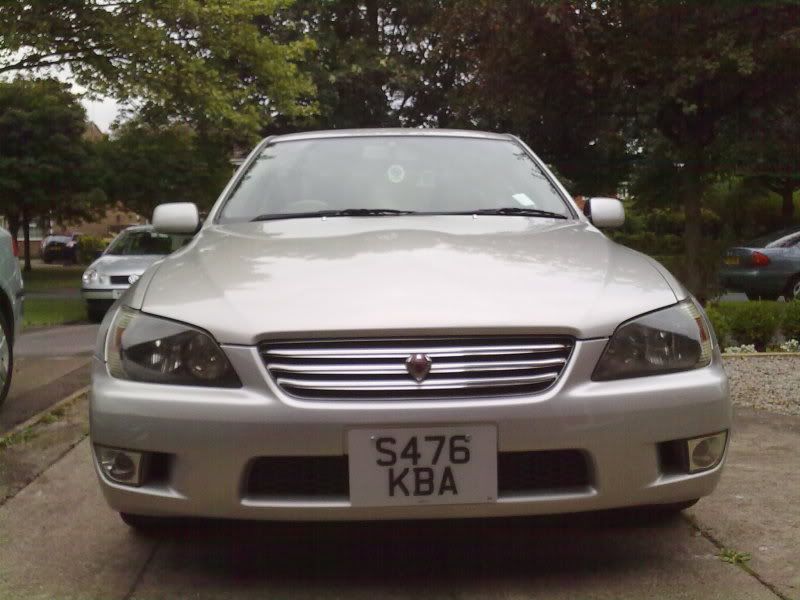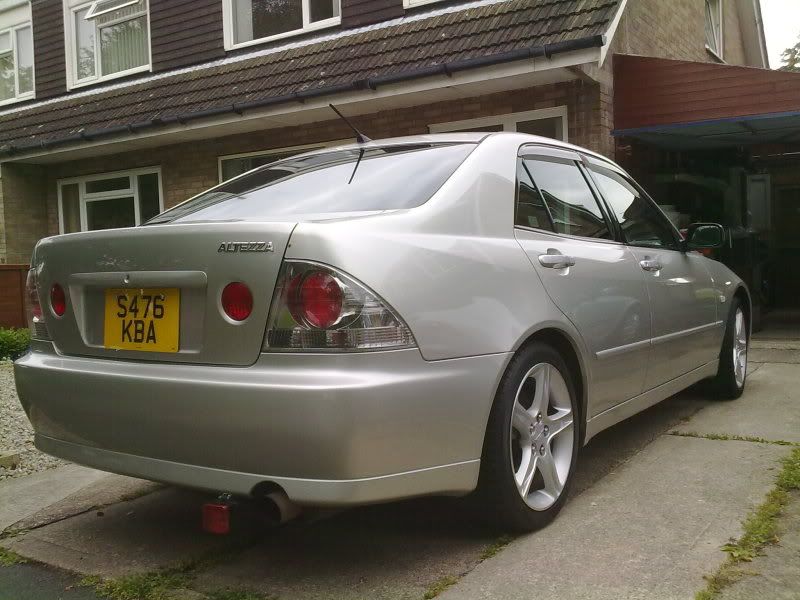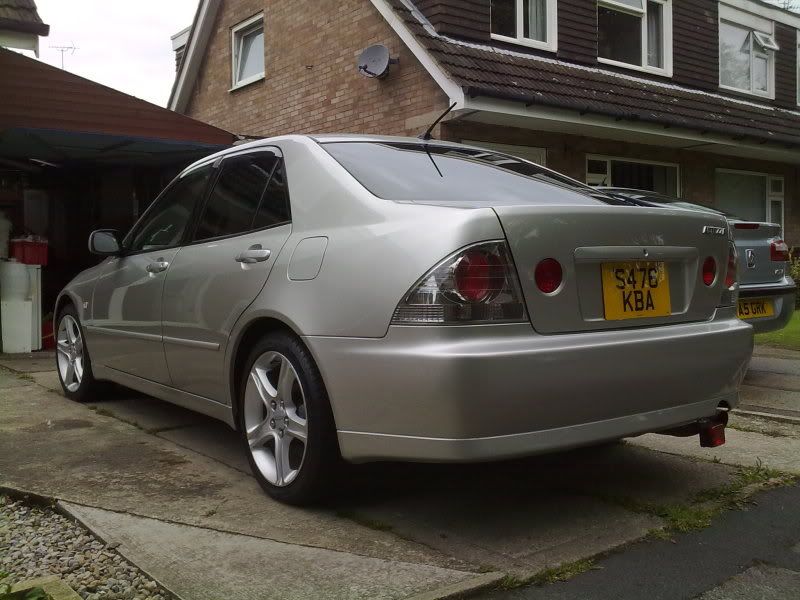 This week new company graphics will be going on, below is a rough draft, with the bonnet decal on the right.
Company logo will be a touch smaller so as not to foul on the door, and to allow sponsor decals allong the sills.

Blue LED puddle lights, so when the doors open the whole area outside the doors will be floodlit blue
Blue LED footwell lights, so again when car is unlocked, footwells are floodlit blue.
Future plans..............
TRD splitter
Blitz burspec S Exhaust
Rear wing
Lowering springs.
Will need to get some more machine polishing first though before that can happen!
Cheers
Mike