I moved to Abu Dhabi in 2012 from the US, for a new job. I left my 2002 red IS300 in storage, and have been satisfying my need for speed with a modded 2011 Mustang GT (manual trans), but felt the need for a second car to keep the mileage low, and more comfort, due to my road race suspension. I decided to find a nice modded IS300 here, but every one I looked at was poorly built, with cut corners, and garbage parts. I knew I'd have to do it myself if I wanted it done to my satisfaction...so, I recently picked up a 2001 diamond White Pearl IS300 that was just imported here. It was completely stock, with no modifications whatsoever. My hunting for cars put me in touch with most of the people who wheel & deal parts for them, and I lucked into meeting a guy who parted out JDM Altezzas.
Here's the IS when I first got it.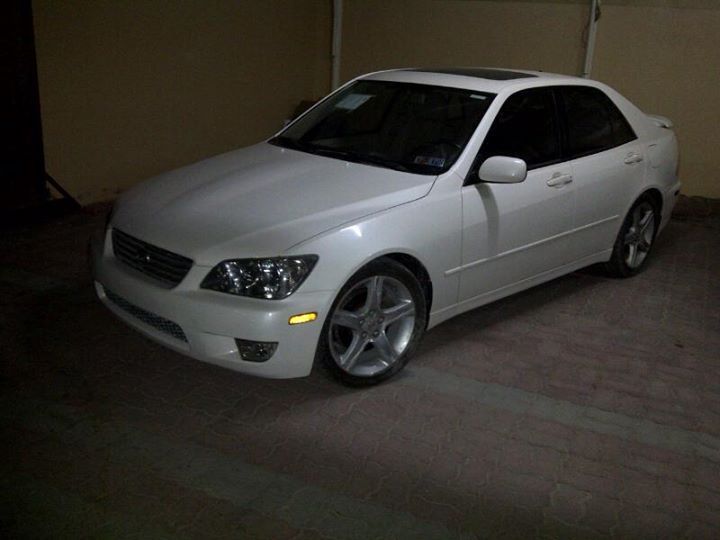 Here's 2 weeks later, haha!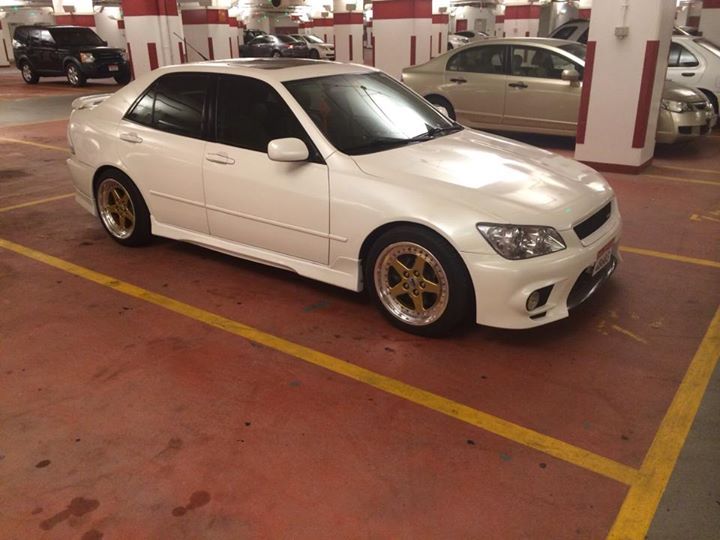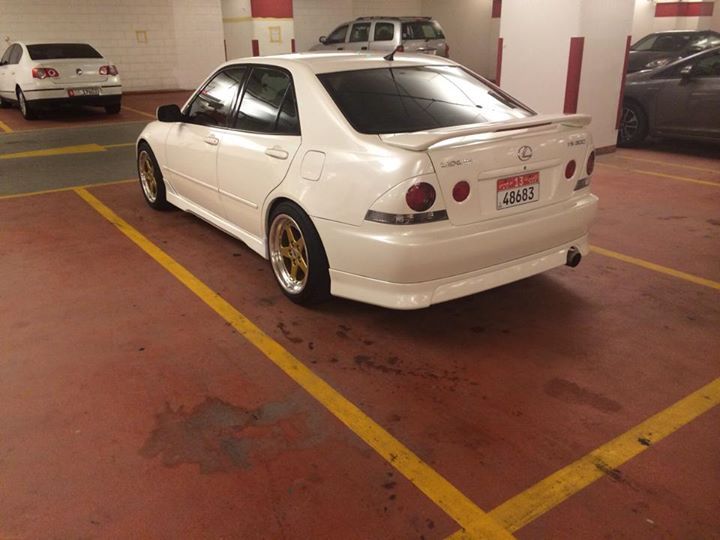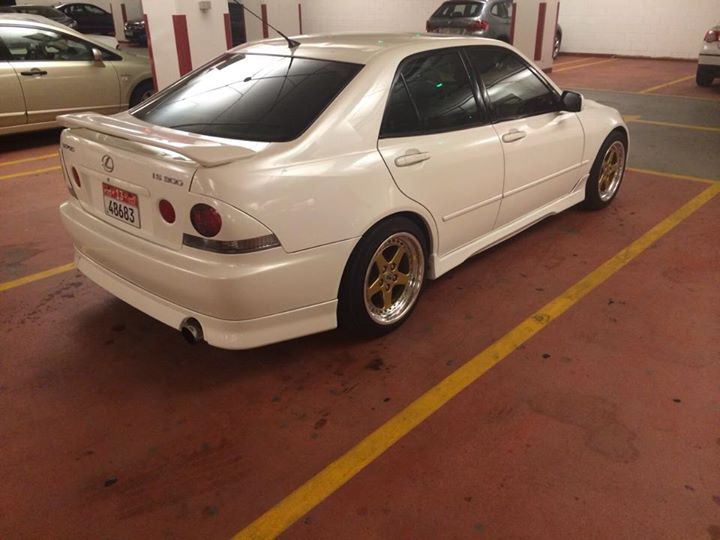 I also picked up this to swap in...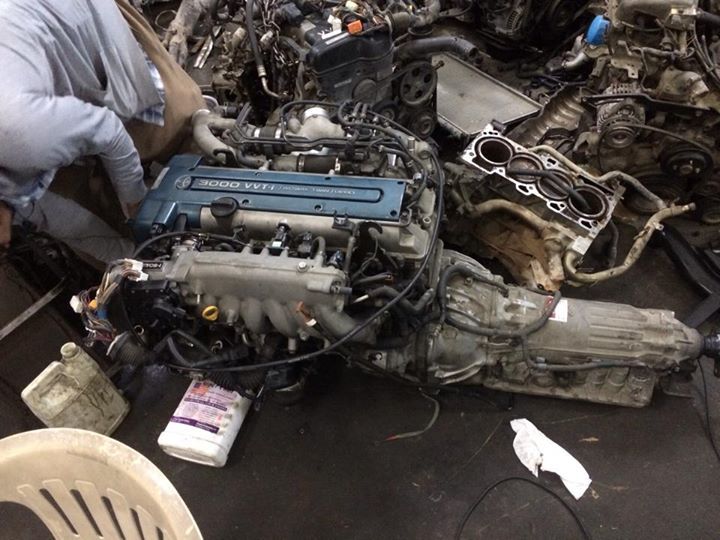 Right now I'm waiting on my swap parts to arrive, to begin the upgrade process. Koyo radiator, 340LPH fuel pump, O2 sensor eliminators, intercooler with piping/intake/downpipe for the 2JZ-GTE VVTI Aristo engine swap, valve body upgrade kit, and large external transmission fluid cooler. I think I may have found my tuner, but we need to talk a little more about it, as he likes to use Haltech, and I'm leaning more towards AEM for my computer needs. Either way, we'll get it sorted.
My plans are to run the Aristo motor stock for now, with the OEM sequential twin turbo setup...get everything working well, and later on upgrade to a decent single turbo setup with some larger injectors, but that can wait...I've got some suspension goodies to swap in, and will be picking up some more things bit by bit.