Think I need to roll my arches.. and paint them!!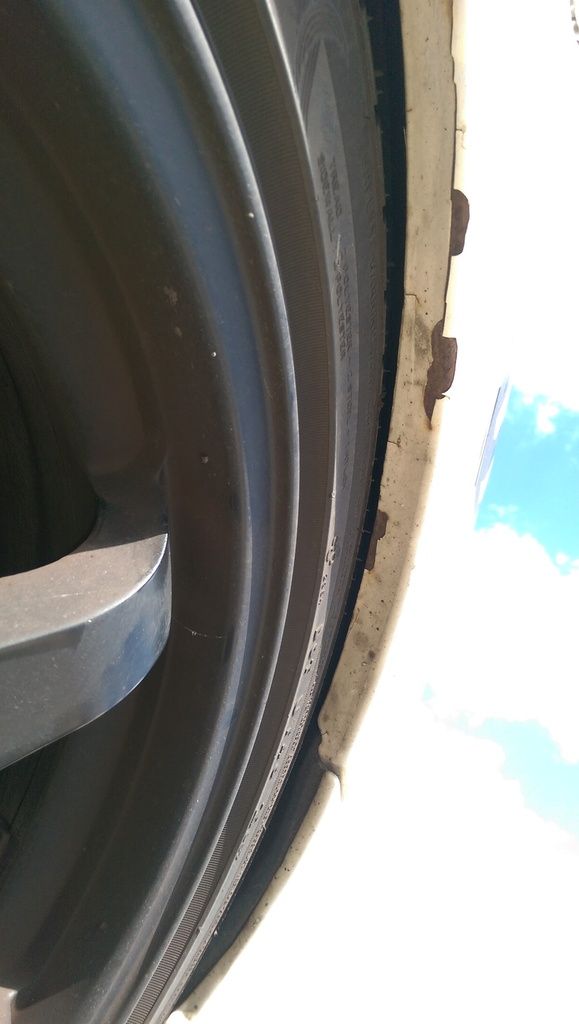 Exhaust was scrapping on leafs and I didn't want to raise the car any higher, it already looks too high
so took off the exhaust to remake it and sit it further up. Some nice colors from the heat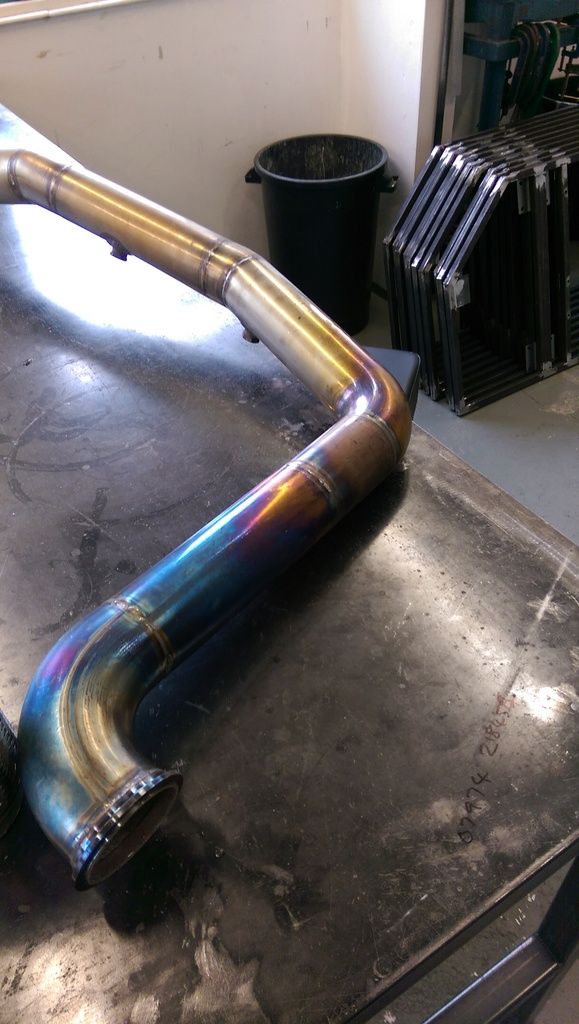 The damage from trying to get over a speed bump before abandoning the car at the side of the road and walking home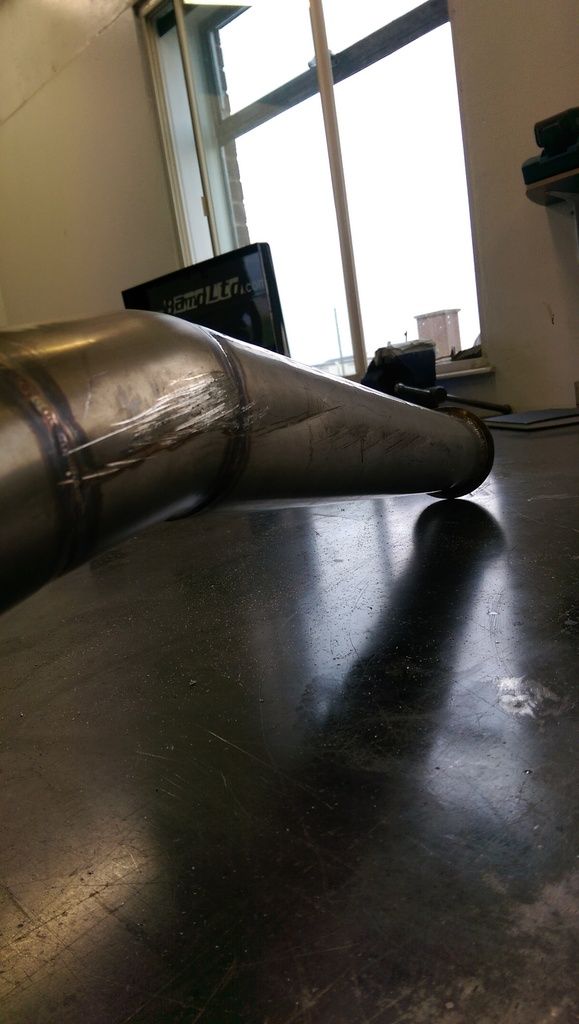 Raised her right up, sits above the chassis arms now so it shouldn't be getting snagged all the time. Fitted a flexi too, not really needed but it was more to save me time on trying to get the pipes to fit together again after raising the front half. The front and rear section wouldn't meet if it was solid.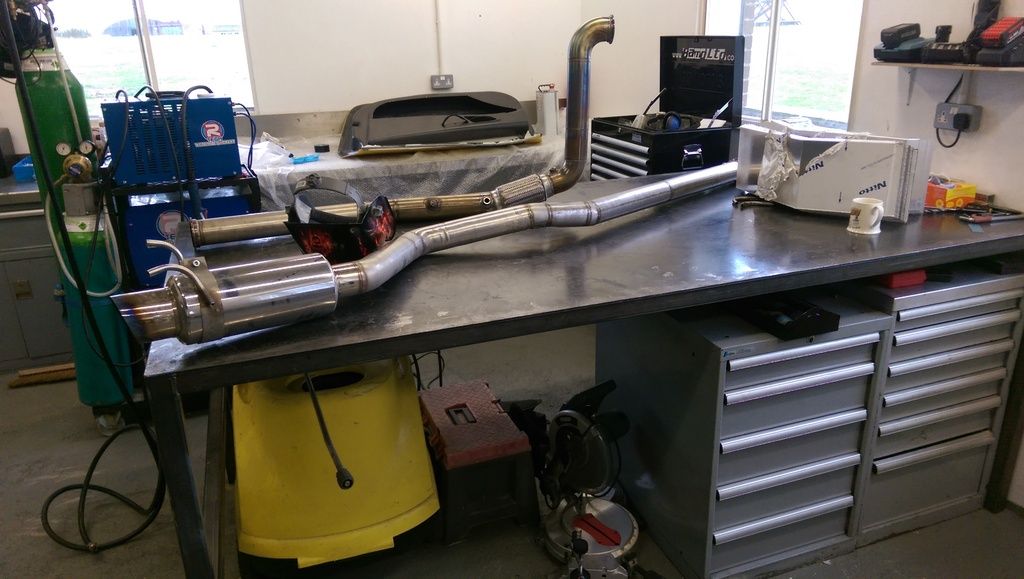 Made a ghetto looking PAS to AC adapter plate
Fitted ghetto plate to where the AC was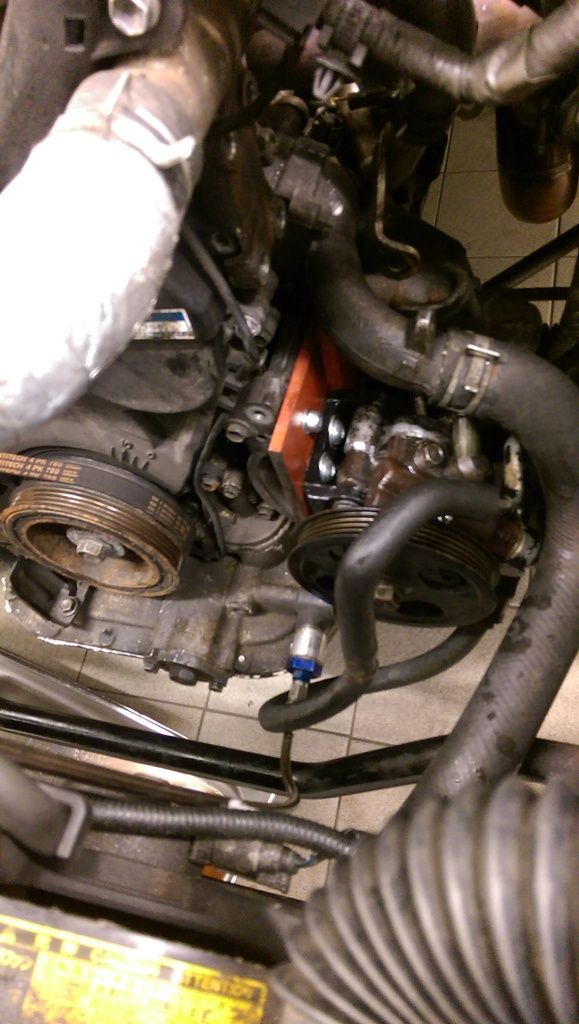 Made some hoses for the reservoir and plumbed everything up. The reservoir comes off the old PAS bolt holes and sit in front of the engine away from all the hot bits so hopefully It will live a bit longer.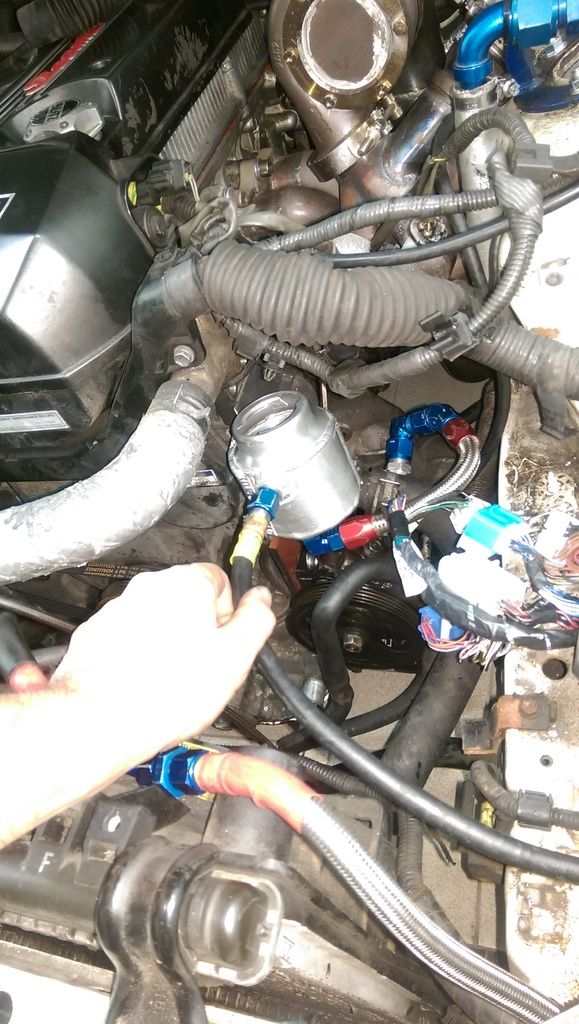 Struggling with a belt though, can't fit the tensioner in there so going to try a few different belts until I find one that isn't too tight when fitted and if not then will have to try make some sort of bracket for a tensioner.
Unfortunately, I don't think she will be boosted for JAE
Dam tax man has been taking too much off me for the last 3 months