Took the manifold off to do the wastegate pipe and found this. Kept getting errors at high revs saying fuel trim too lean, Haven't tested if the issue is gone yet but I think it was the majorly blowing manifold. It was blowing at every join up to the lambda too so sorted all that. used the wrong size v-band! turns out there are a few tiny differences with them.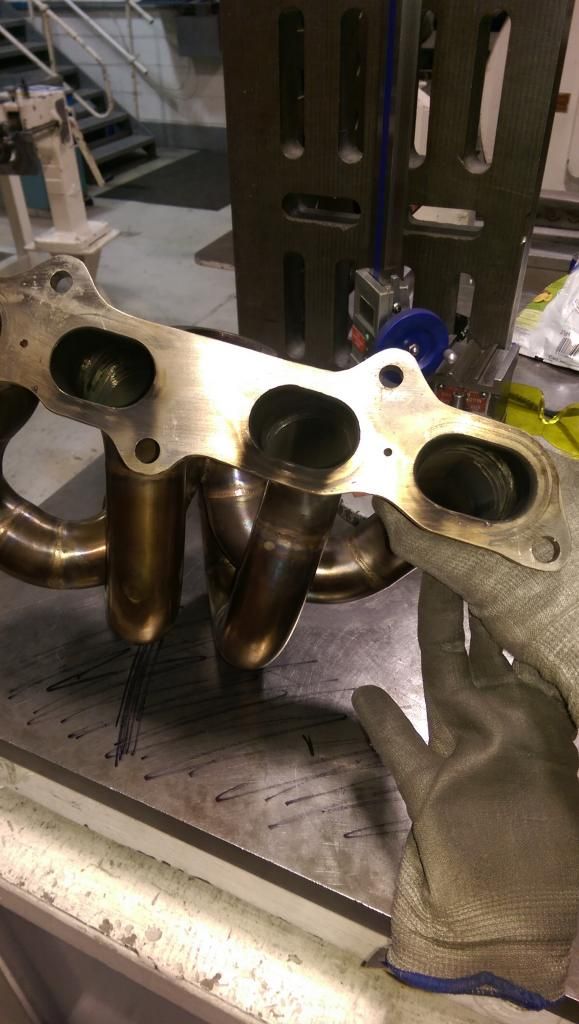 Spent the rest of the night beating what I could flat and then grinding it on the big wheel which isn't actually that flat but got me close. Then it was onto the surface table with a ton of engineering blue and some sandpaper taped to the table. Took about 5 hours of hand sanding and some careful localized griding when the blue showed up massive high spots and eventually it got to this.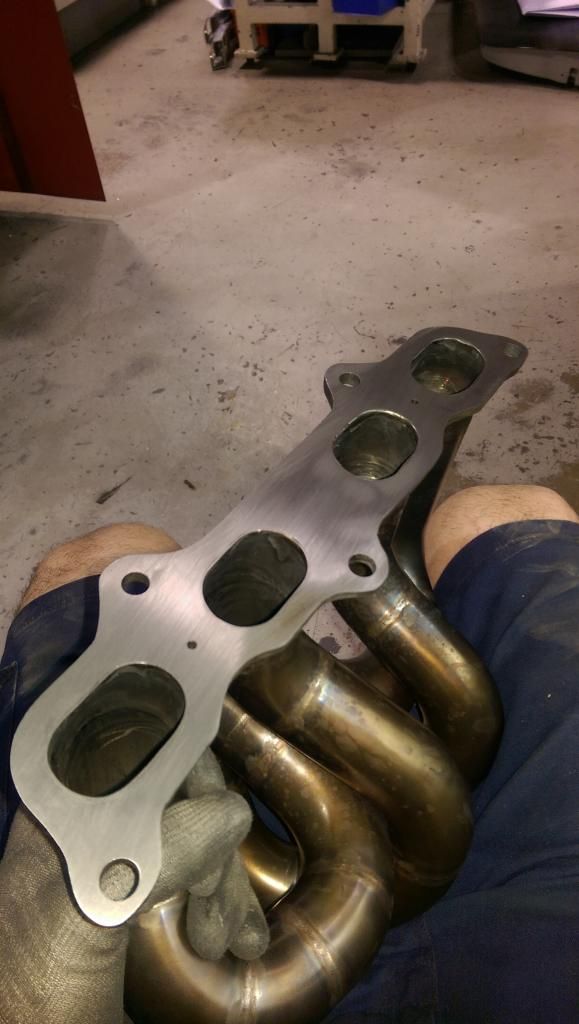 Sorted out the wastegate, machining down the flange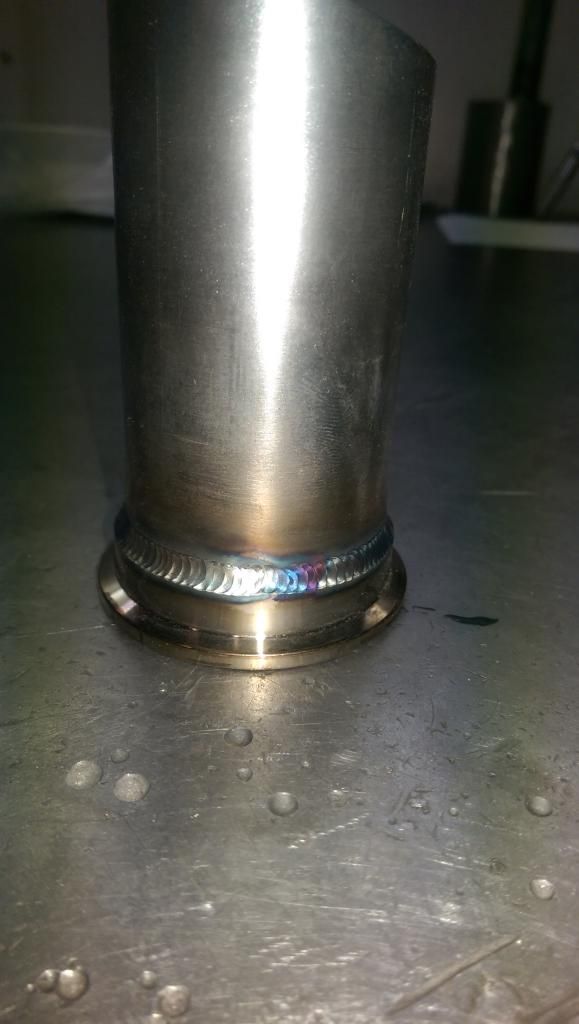 Wastegate port cut into shape for the manifold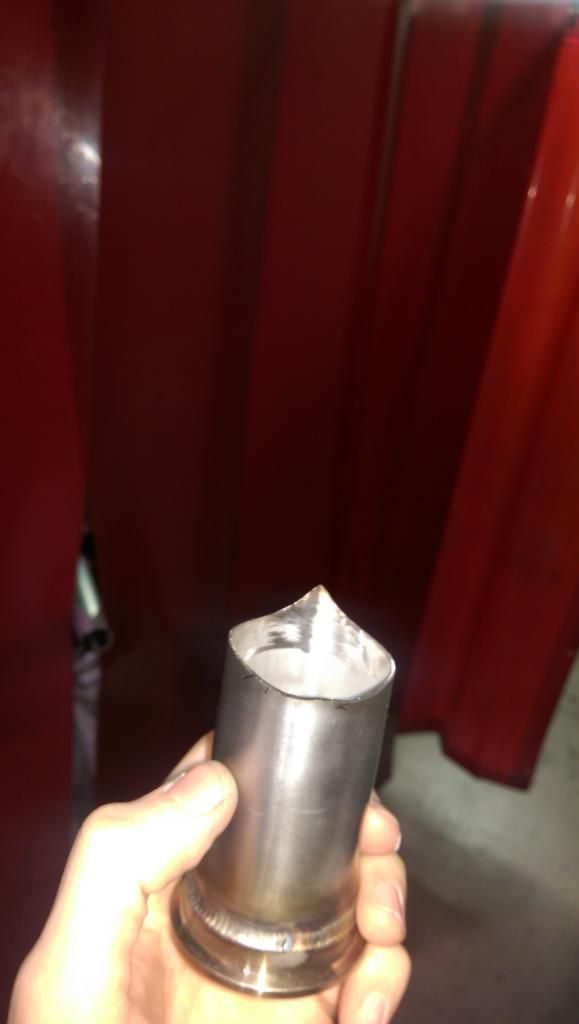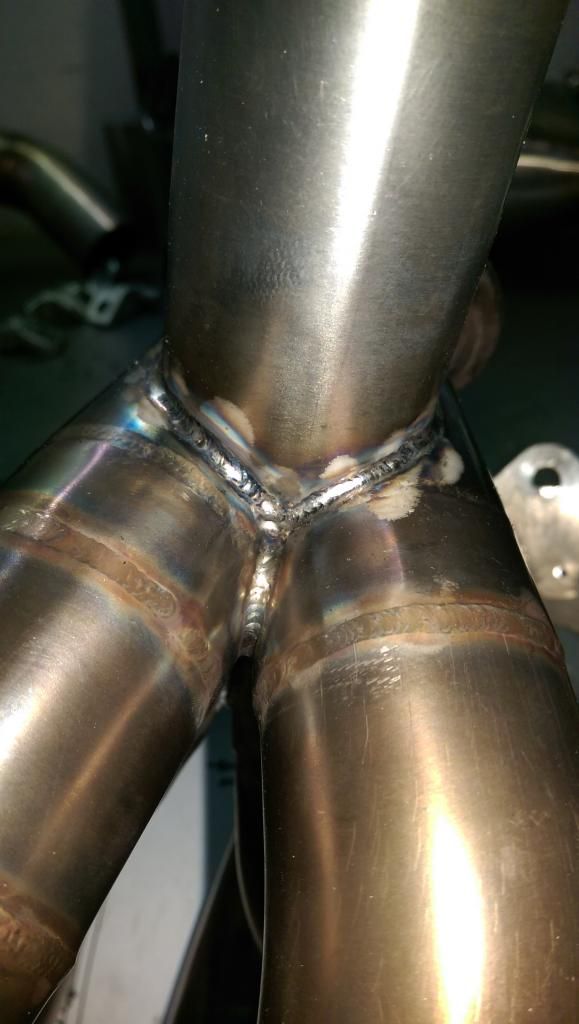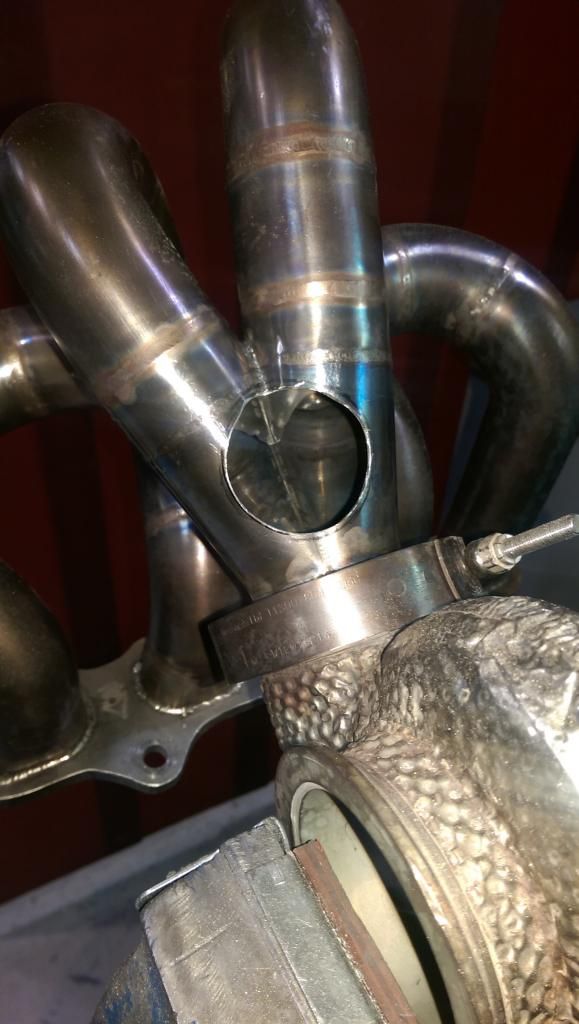 Manifold is now fully finished and should never have to come off again hopefully!
Next it was onto the wastegate pipe. I debated with running a screamer but i thought it's just going to be anooyingly loud and get on my nerves so dumped it back into downpipe. Made a pattern to cut round as ali is much easier to fettle than stainless.
Cut it all in and mounted it up.
Works pretty good. I took the top of the wastegate off and it was opening quite well as I revved and that's without the backpressure of the turbo forcing gas down the wastegate so pretty pleased.
The walbro pump I had died very very quickly so I threw in the bin with anger and found me a nice bosch 044. Apparently brand new, don't want to test it out of the tank as they don't like to pump air apparently so will just have to hope it's all good after it's in and wired up.
Made a new fuel pump assembly to hold it all. Just needs a feed and return hose fitting and then it can go into the tank and wired up using the oem pump positive as a trigger wire for the relay so I can draw straight from the battery.
I start my new job in a week so I (probably) won't get the chance to make stuff anymore. Definitely no where near as much as I do now anyway so I have a week to fit the pump and get it running sweet, Make a new fusebox as the wastegate will melt it in t he standard position, do all the intercooler piping and the inlet piping into the turbo but I think I'll leave that until later when I decide what air filter to run.
Hoping with the new job and the paid overtime (finally!) to have the car fully turbod and mapped by mid spring/summer ready for the show season so I can make some meets and be able to keep up with my friends