The Ninja
Car: Altezza SXE10
Engine: 1JZGTE
Trans: R154
My 2013 British Drift Championship starts here..
Picked up car. It was cheap, no problems when I bought the car, 45 mins later and the radiator burst's.. I was 8-10 mins from my unit and doing 120kph on the motorway.. I wasn't going to stop in a dangerous place so kept going.. The 1G lasted longer than I thought it would, just got to the gates in front of my unit before it died... The smell of hotness was horrendous.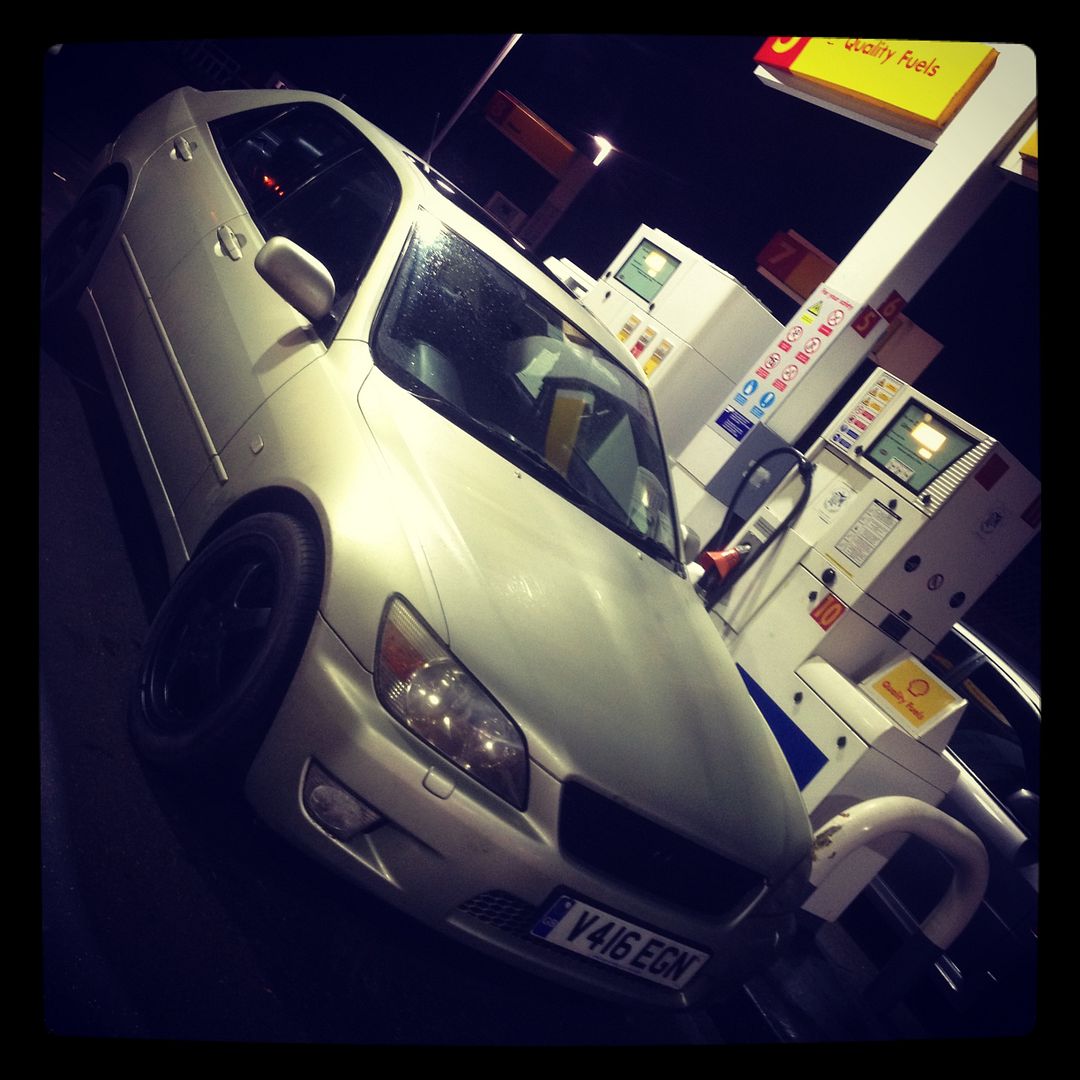 I have my 1JZGTE & R154 that currently resides in my JZS160 GS300..
The engine originally came from my old JZX90 Chaser, and the R154 came from a Mklll Supra I broke for spares just to get the gearbox.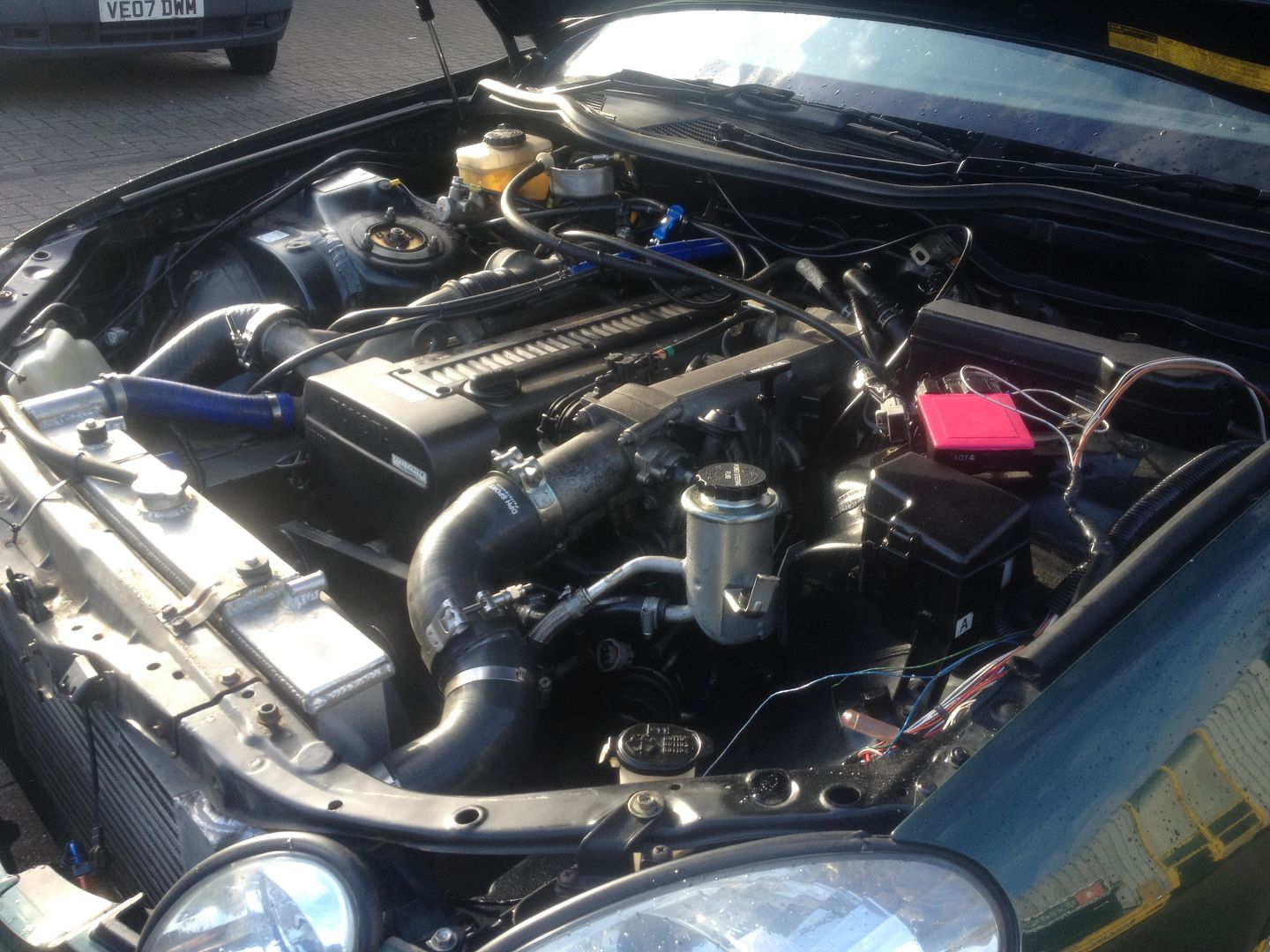 I also have modified front hubs, modified steering knuckles, RCA's, SuperPro offset tension rod bushes, HKS HyperMax Pro Coilovers, and some other bits and bobs all ready to bolt on.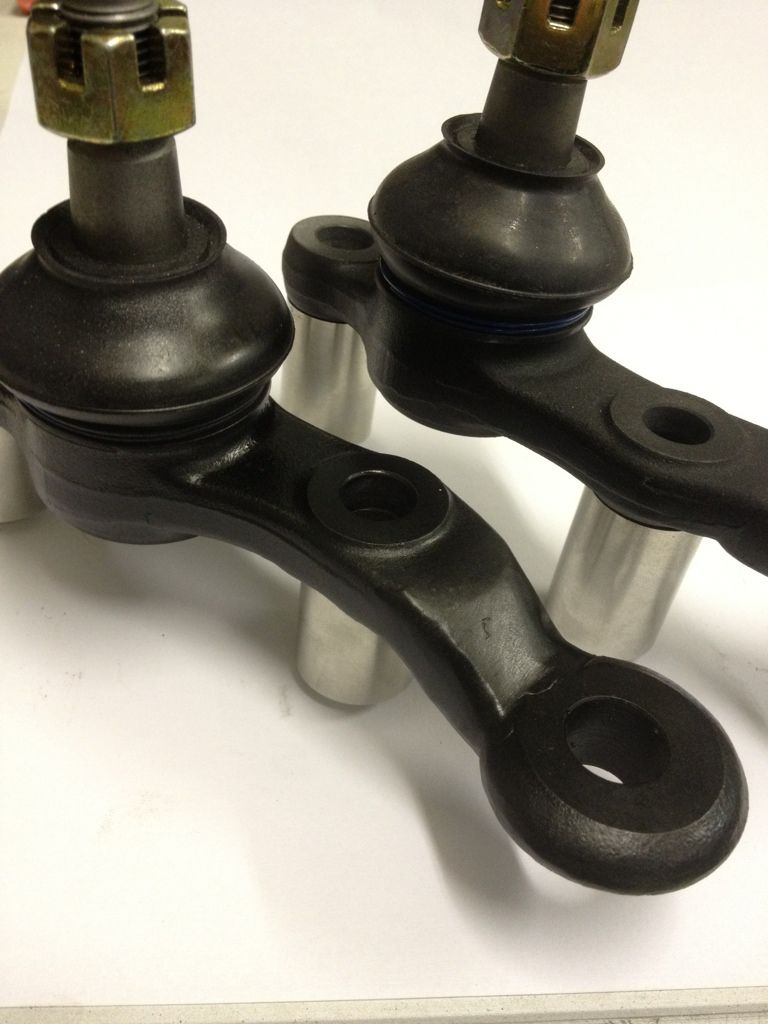 I bought a set of genuine Toyota Wind Deflectors on eBay for a bargin price a couple of weeks ago in anticipation for picking up a SXE...
More about the engine...
Until now the engine has been pretty much standard on the original twin turbos.. I have a Holset HX35, got a 12cm Exhaust Housing and modified it by welding up the original Internal Wastegate hole, and the gap the Wastegate gas vents back into the exhaust through. I'll also weld the flange on and just use the V-band. I have acquired a lovely elbow from a bus similar to that my turbo is from, the design of this elbow is almost optimum efficiency for a turbo elbow, it's also got a 3.5" outlet which is exactly perfect.
Freshly shot blasted after welding..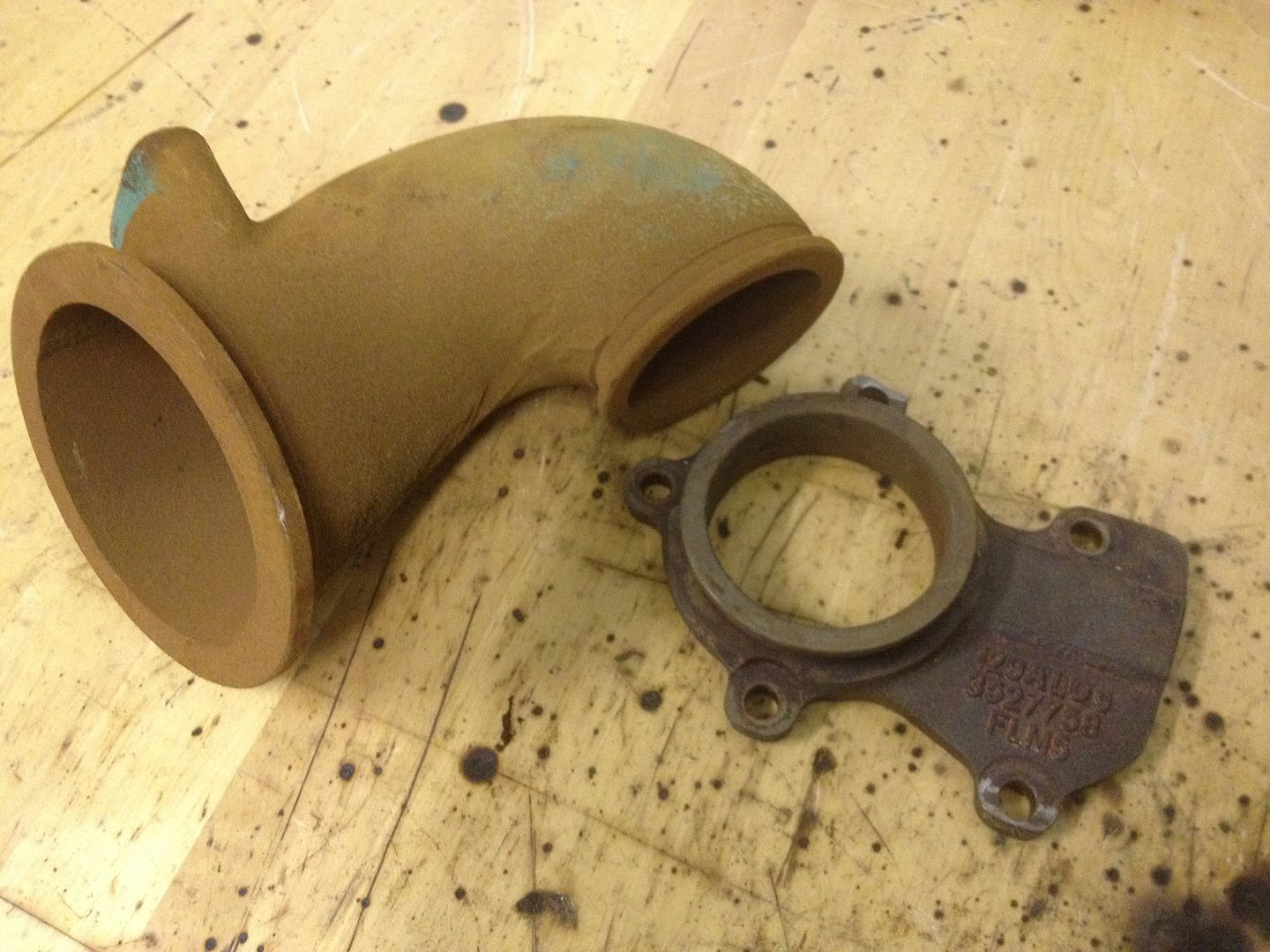 My R154 has a custom made Remote Shifter, I'm also using a DW Lightweight Flywheel with ARP Bolts, TRD Paddle Clutch plate, and new stock cover plate.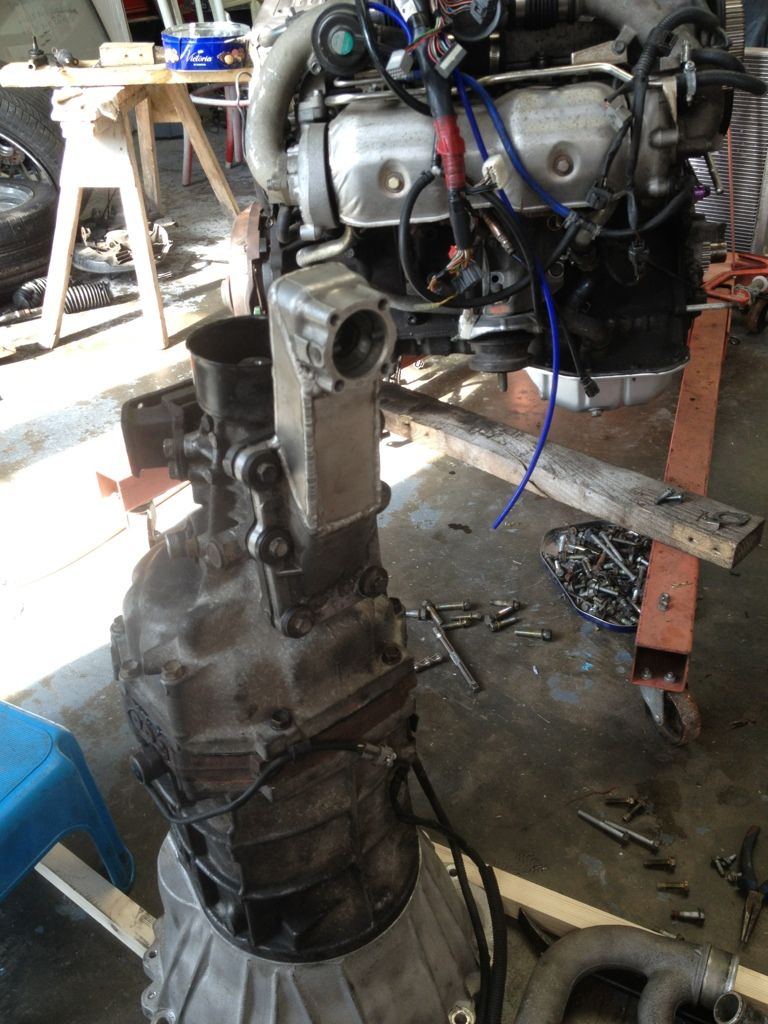 More updates coming soon... I'll tidy this post up when rest of pictures are uploaded...