so then home a week and back on it straight away. tyres fitted to wheels, lights resprayed spacers on the way, bosh!
so ill start with respraying my sugar attempt at it before.
before, way too thicker layer on them.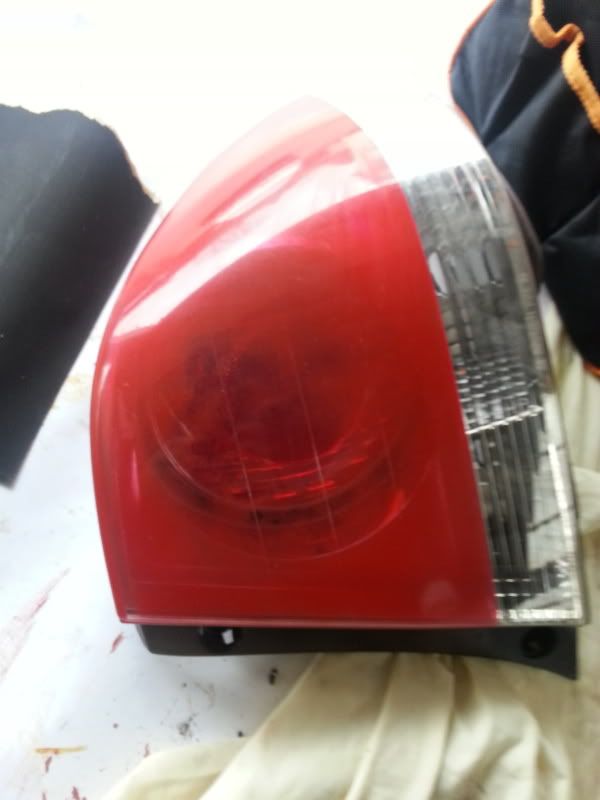 stripping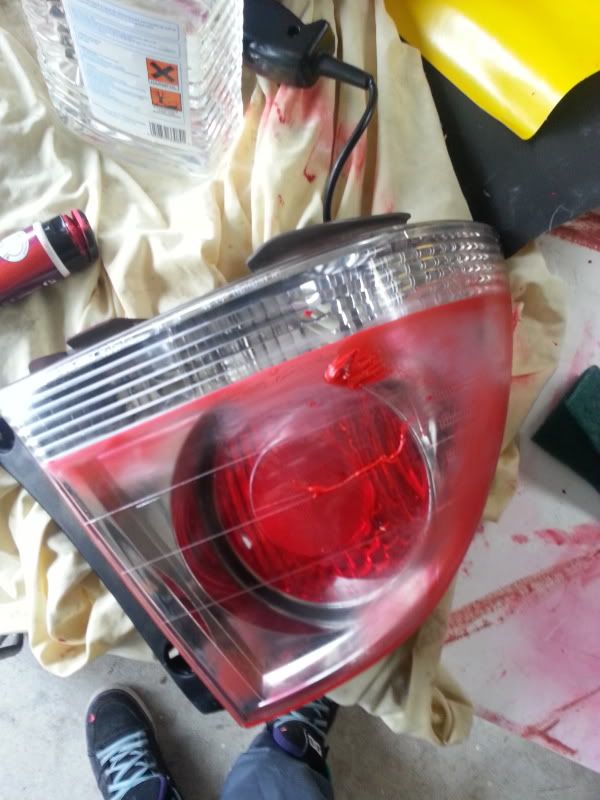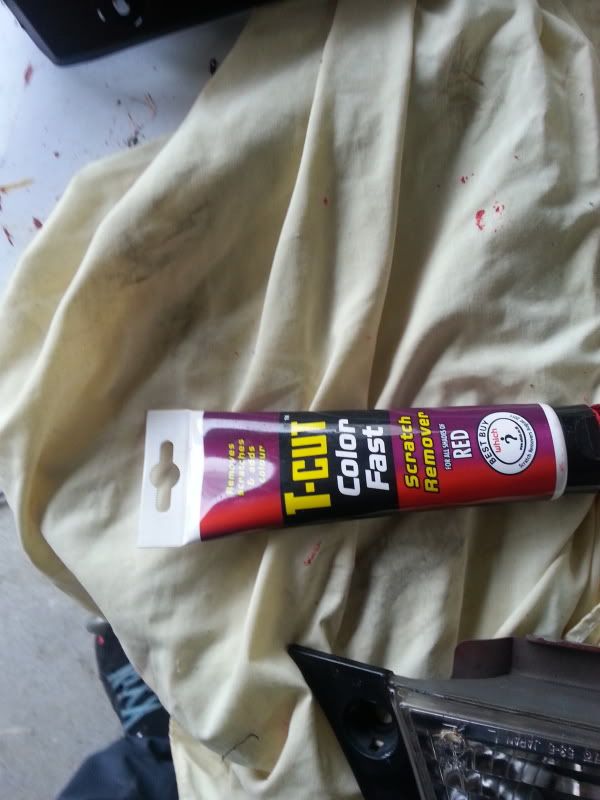 done
respraying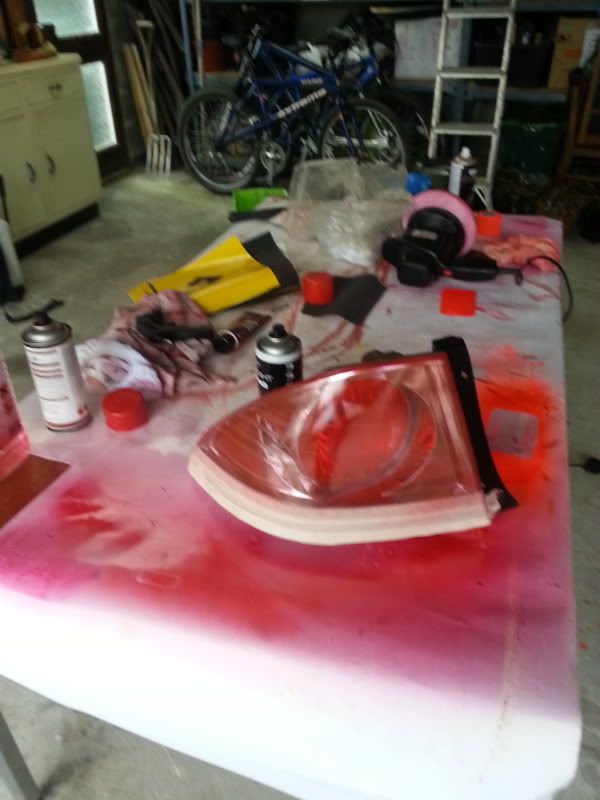 for you good little girls and boys i will post up the finished article, they are sat near the fire baking away at the mo, and will take some pics fitted.
now the real update...i'm such a tease.
POKE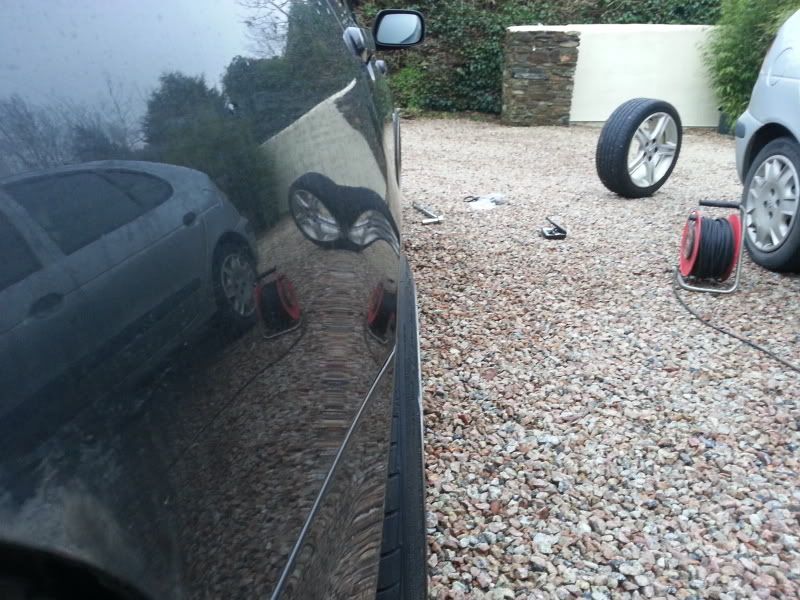 such a shame this picture isn't clearer!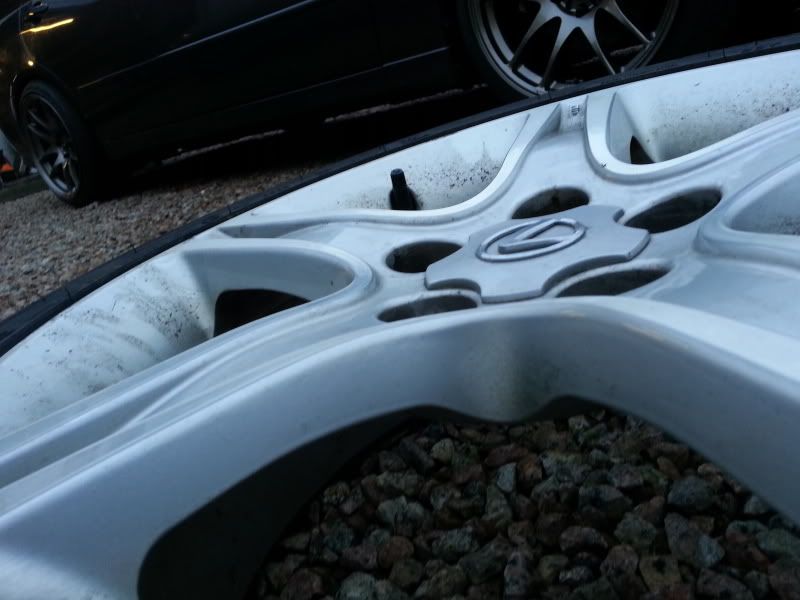 some arch rolling front spacers and real pictures to come
oh and to keep with my theme i purchased all paints, wheels and tyres from TRD