And I bought me a Tezz and drove it back to Holland! What a trip! but I made it! The Tezz is not that nice aestetically, the wheels need a refurb and I'll respray the whole car some time, but other than that I think it's alright.. it has a tezzaworld sticker on the rear window... Maybe the old owner is on here? The guy I bought it from wasn't on the forums... here are some pictures...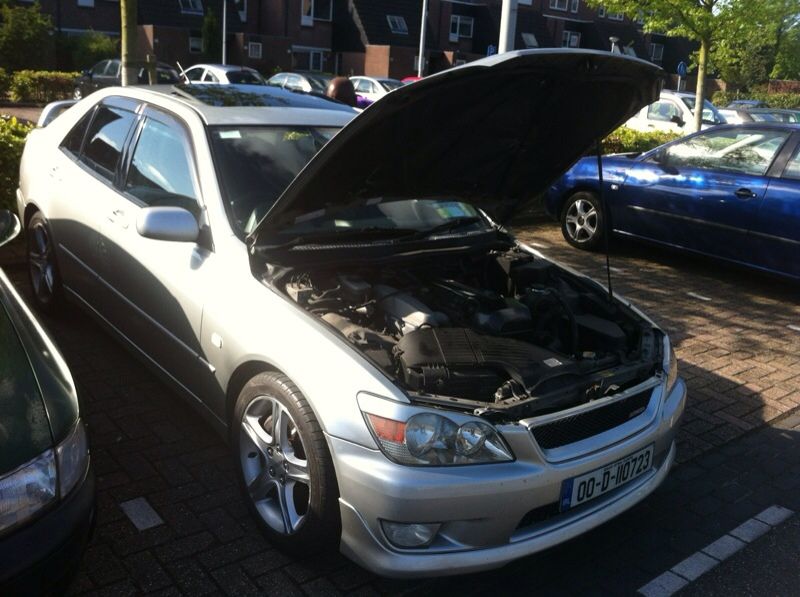 What needs to be done:
-Wheels refurb
-New headlamps for the EU market
-fix front spotlights (1 is not working and one has some condensation in it)
-needs to be tracked
-respray
-thorough clean the inside
-sideskirts and rear skirt
-if new shocks needed then coilovers
-double-din radio
-new rubber around the sunroof (this one looks a bit dry)
-oilchange (oil looks good, but I want to change it all for peace of mind)
-new timingbelt, waterpump etc (same as above, looks good, but want to change it)
-new battery
That was it I think!