Item for sale. altezza as 200 6cylinder for spares
Cost.
THIS IS WHATS LEFT >>>>> ONLY THESE PARTS
Front lights x2 50
Trust air induction system (fits is200) 60
Genuine 18" works wheels & tires (all good) 300
Calipers (each) 20
Hubs (each) 30
half shafts  x2 -50
altezza steering wheel / clocks / boot badge -50
engine under tray set (no wing liners) -30
6cylinder engine with starter,alternator,injectors-200
automatic gearbox - 100
Condition. very good condition inside & out
All engine parts available (only 110000kms on it) 6cylinder same as is200
All interior parts available (very very clean)
the front door glass is there & all window motors
extra Info. only failed nct on small tire wear & hids so all parts in suspension should be good
Picture.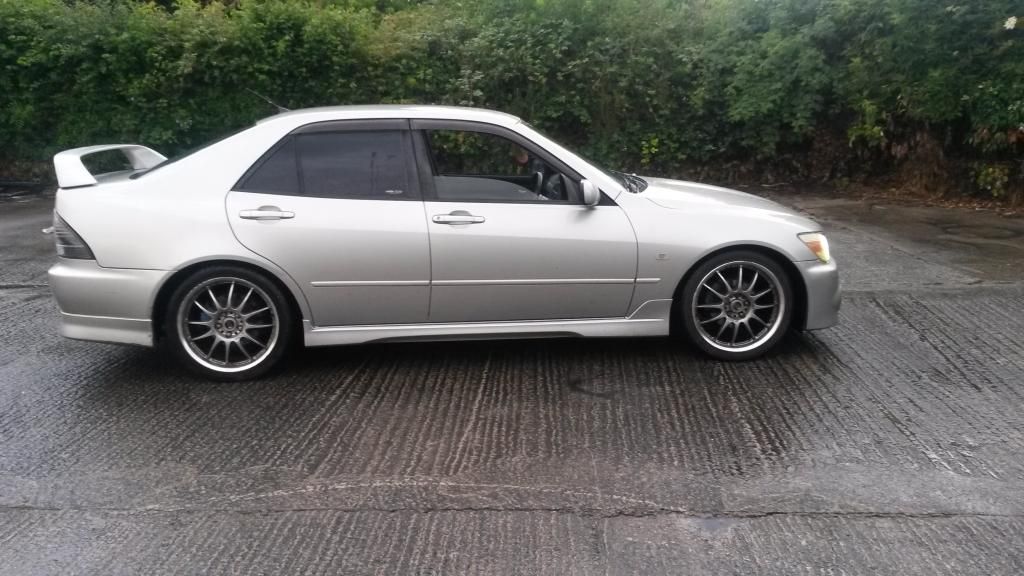 Location. tipperary
Postage details. will courier small to medium items but bigger parts must be collected
Payment details...will take paypal (buyer pays fees)