1974 Toms Co. Ltd. was founded by Nobuhide Tachi, a former Toyota works driver and Kiyoshi Oiwa, who was engaged in sales of performance accessories for motor sports at a Toyota dealership. The name of TOMS comes from Tachi Oiwa Motor Sport. They developed Toms turbocharged version "280T" ALTEZZA with Team Netz (9 Netz Toyota dealers) and completely sold out all 100 cars in one day in 1999.
This is number 6 of the 100 original cars. Running on IHI turbo charger, with TOMS parts: TOMS TEC ECU, under braces, Airfilter, 1.6mm head gasket, TOMS 6kg flywheel. TOMS Aerokit. Power is 280HP at 0.6 of boost. tein suspension.
This a very rare piece of Toyota history.
totally un-abused example
A/C, E/W, P/S,
Clifford alarm/immobilizer,
hks turbo timer,
white
1 lady driver since arriving in uk 6 mths ago
approx 90000kms
£9500 stg
car is in belfast N,Ireland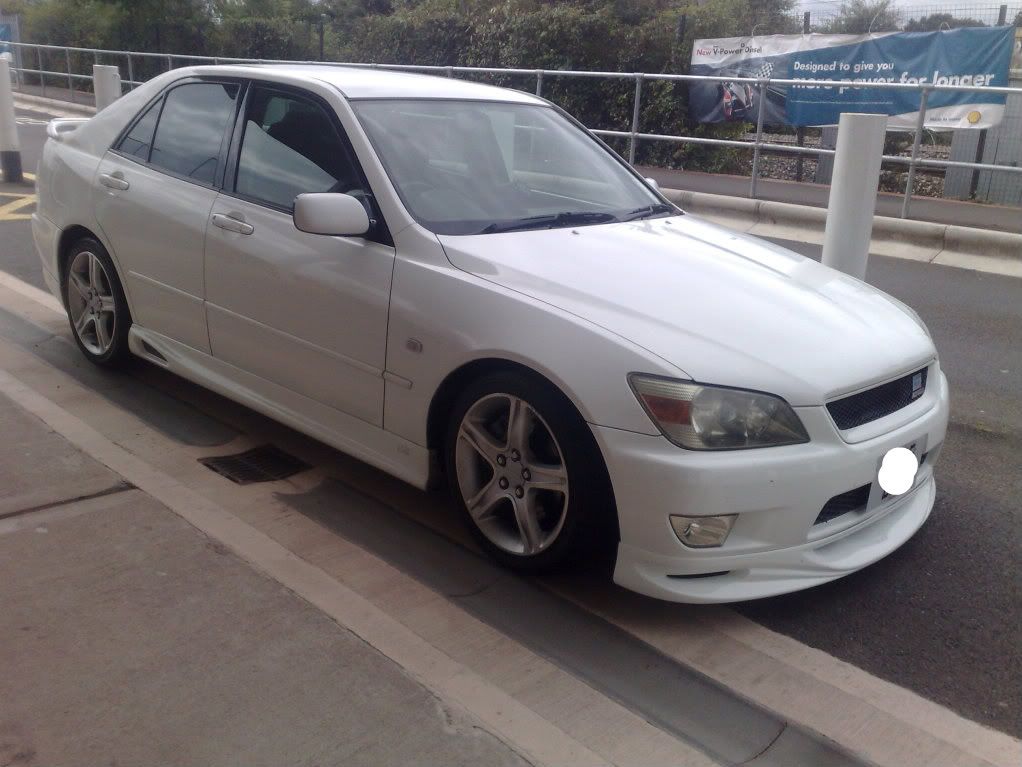 will post more pics later
totally new to this so havent a clue