Yo dudes...
Selling my Altezza, not had her long, she'd been sat up for a while, iv fixed it up and it's now ready to rock.. Wanted to keep it as a daily driver but I need an estate, so want an IS300 Sportcross..
I got this off some dude on eBay last week, Iv done several bits since picking it up.. Before I started the engine I dropped the old oil changed filter and refilled with new 10/40 oil, turned engine over to circulate oil, put new battery on and it started first time.. I then dropped the oil again and fitted new filter and Castrol GTX 5/40 Fully Synthetic. Did first change just to get the old oil out as I don't know when it was last changed.
I also put new brake discs up front, and one new caliper as it was siezed.
Took it for an Mot Friday 21st feb so it has a full years ticket, I will also tax the car for 6 months if the full asking price is achieved.
Spec list as follows..
Engine:
-3SGE Beams Black Top - 6 Speed Manual - 44k Kms(according to the instrument cluster which was fitted when in Japan as its all still in Kms. I don't know if the instrument cluster was factory fitted or fitted sometime after)
-TRD Short Shift
-TRD Engine Mounts
-HKS RS Hard Intake System & HKS Mushroom Filter
-Billion Rad Hoses & Coupling for temp sensor
-Carbing Cooling Panel
-Stainless Exhaust Manifold, 4 into 2, 2 downpipes which joint in middle of car. Centre Section. Straight pipe. Japanese plaque on some sections of exhaust, havnt noticed a brand. It's not 'custom'.. It's a proper JDM system.. Very loud, sounds like a racecar..
-Possibly a Paddle Clutch & Lightweight Flywheel.. Revs up quick and has a bitey clutch.. I havnt split it so don't know though..
-LSD, unknown whether this is OEM or aftermarket.
-New Bosch Battery
Chassis:
-HKS HyperMax Coilovers
-Toms Front Chassis Brace
-Advan SA3R Wheels 17x7 et38 Front - 16x8 et38 Rear - Yes that's correct.. BecauseRaceCar.. Iv seen this before on track cars that have come over from Japan, makes it go round a track quicker.. Brand New NS-20 Tires on front.
I have a pair of Sparco Racing wheels in 17x9 if you want a pair of 17s on the rear. I'll swap them for the 16" Advans, or you can pay an extra £150 and take them aswell as the Advans.
Exterior:
-Carbon Bonnet, 95% of the laquer has gone, give it a few months and it'll all be gone and look good again as matte carbon.. Or get it relaquered.. Think it's made by VARIS although there is no plaque.
-Factory Tinted Headlights, Pretty Rare.. Also has aftermarket HIDs
-TRD Side Skirts & Rear Bumper(non genuine fibreglass parts, look ok though)
-JDM Carbon BGW, not a halfords special.. Made by R1 Racing in Japan.. Small amount of laquer peel..
-Wind Deflectors x3.. Don't look at it as if one is missing, look at it as if you have 3 for free..
-White Paintwork, fairly good condition, few minor bumps and scrapes, been resprayed white, car was originally silver, door shuts are still silver..
-Personalised Plate - Supposed to read I LUV U although I see MUFF or MILF
(New legally spaced plates front & rear)
Interior:
-TRD Instrument Cluster - Unbeleivably Rare, worth £500 all day long.. 10k Rev counter in centre..
-PERSONAL Steering Wheel(Genuine)
-Decent Double Din Sterio, newish, USB & Aux ports on front..
Other notes:
-Car was imported in 2004, all mods were done in Japan before being imported.
-Engine is very clean, ie on the inside.. Iv looked in the top or oil cap and it looks new, seen some that have had thick black gunk upto the cap.
-Iv had a really good look under the car, everything is in order.. I know this because iv had it on my ramp and iv removed some parts off it for my drift car.. Did have TRD under braces and strut braces and rear Tom's subframe brace, had cusco front upper arms but the balljoints were nackered so I swapped them for good condition standard ones.. So, sorry but I'm keeping these bits..
-Gear shifter has a rubber boot underneath, it's got a little rip, drips small amount of oil.. Might get and fit new one if I get chance..
-NSR Lower arm bush worn, not to bad but will want doing at somepoint.
-The car is not mint, don't turn up expecting to see a show car.. It's been used as a track car so it's not mint. It's also NOT a wreck, it'll come up ok with some polish..
-Clifford Alarm / Immobiliser fitted
-This car is obnoxiously loud.. I can't stress this enough..
Summary:
Ready to go and use as daily driver..
Awesome handling, will make great fast road/Track/Drift Car..
Nice Rare JDM Shiney bits..
Not for show, all about the GO!
Priced to sell: £3250ono
Collection from Guildford Surrey GU1
Call or Text Dale on 07833462334
Pictures: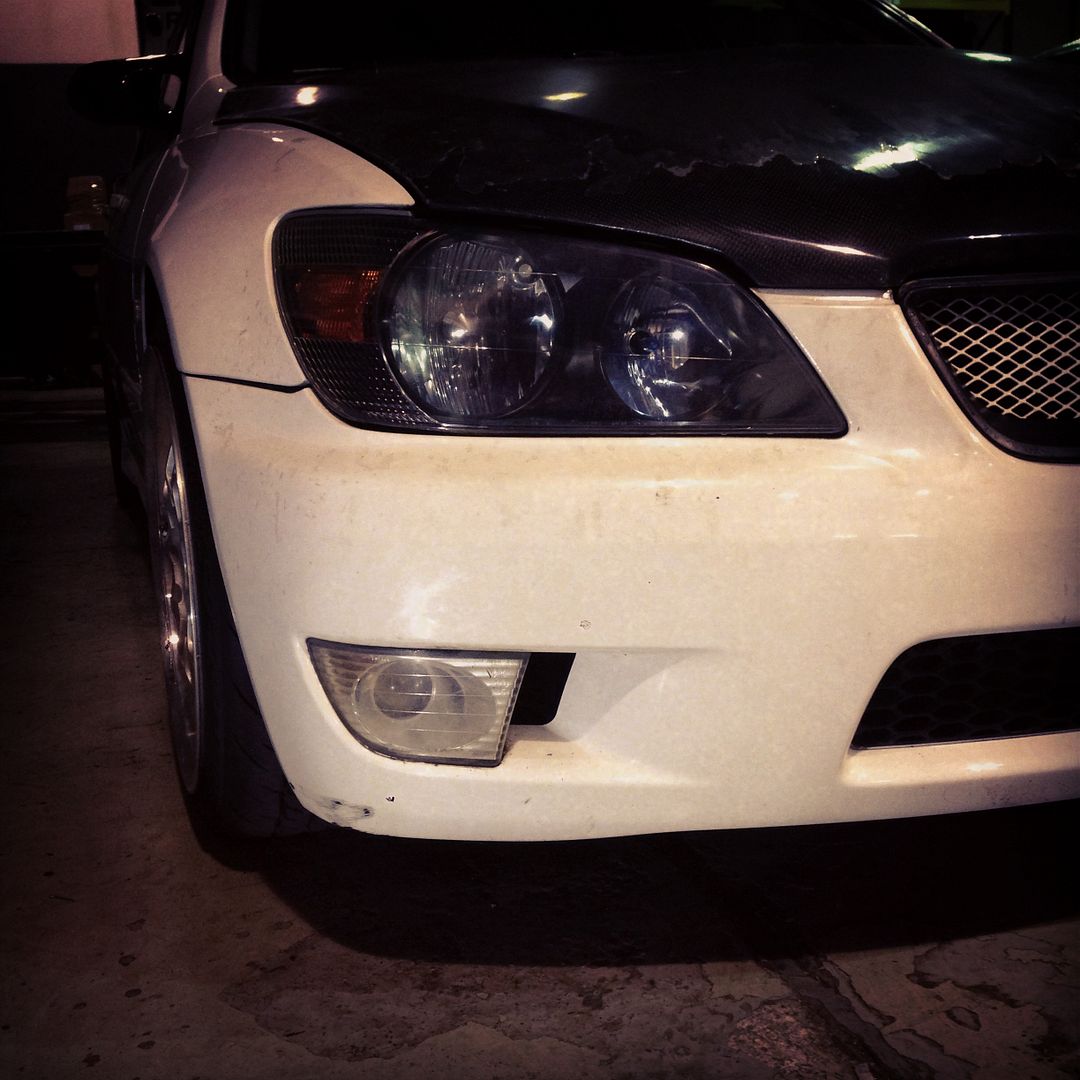 The wheels on the front in these pics are not included!!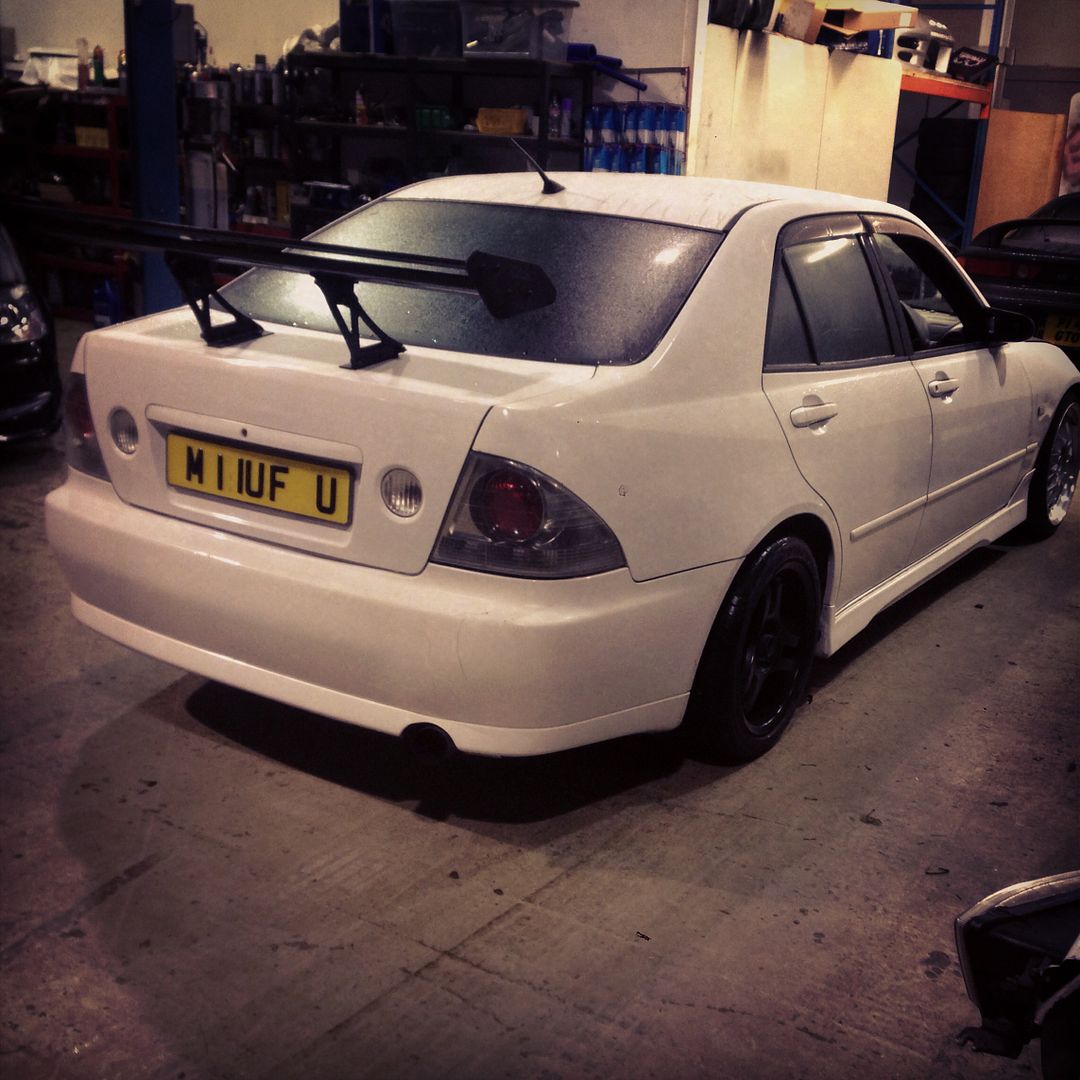 It hasnt done many Kms in the past few years... 44k kms is 27k Miles..