RS200 Beams Manual Altezza for sale.
Year: 1999
4 Months Tax (Irish)
1 years NCT (Irish MOT)
80K Miles.
Beams engine (210bhp NA)
Manual 6 Speed Gearbox
Factory TRD LSD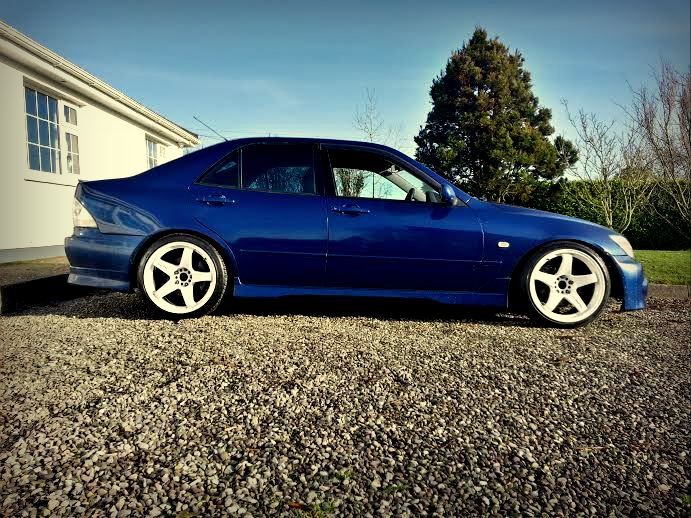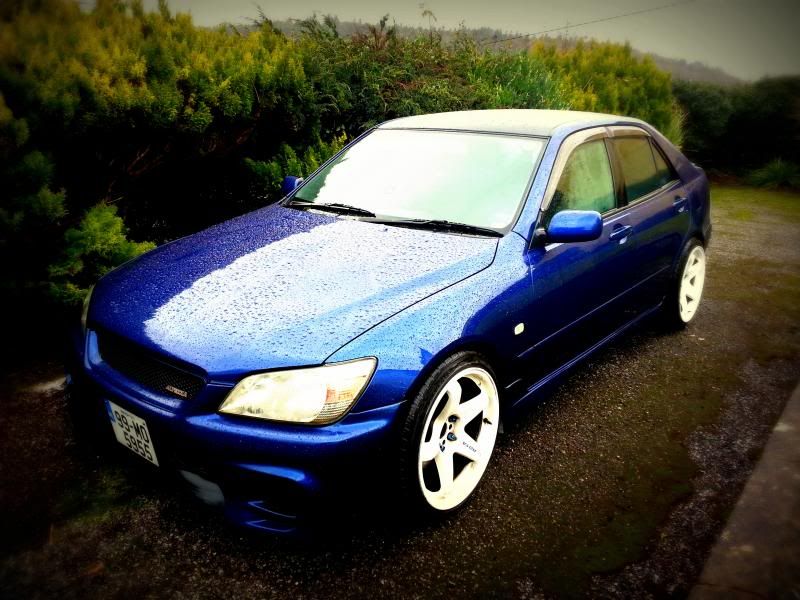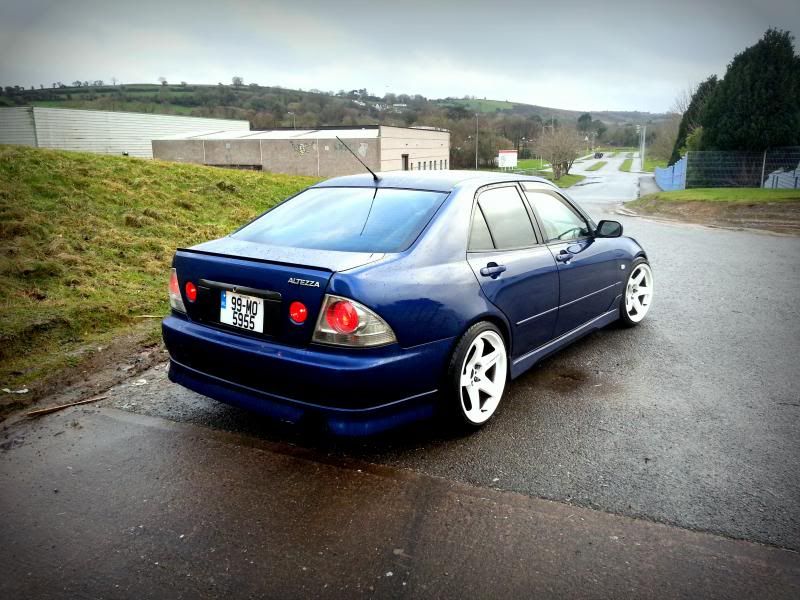 TRD Skirts
TRD KIT
Factory rear screen and rear ¼ window tint.
This car has the Blacktop Yamaha Beams engine (3sge).
The factory figure on 99ron petrol is 210PS.
The compression ratio is 11.5:1
The engine redline's at 8,000rpm and has dual beams which feels quite similar to Vtec.
These engines are very high revving, fast, very sought after and bulletproof!
Rota GTR's (9.5" all round).
Brand new 225/40/18 tyres on the back.
Front tyres are also in excellent condition and only 6 months old.
Blue racing wheel nuts.
4 x rolled arch's (done properly by "Archwerx" in Yorkshire) cost me 135 quid.
They have been flared every so slightly so i get ZERO rubbing).
HSD Monopro Coilovers purchased from Driftworks. (Not cheap - check it out!...).
The range of dampening adjustment is unbelievable so they are ideal for road and track.
I have them set at ½ height at the moment…. The car would look better if I dropped it another 25mm but I have kept it at the height you see in the photos for daily driving.
GS300 Rear brakes fitted.
Polybushed subframe.
Superpro anti-rollbar bushings.
8000K HID headlights.
LSD
Clarion RETRO double din headunit (cost me 160 pounds about 7 months ago).
This Altezza has the upgraded factory sound system which is awesome so i retained it and ran the clarion through the Toyota amp.
The bodywork is in very good condition and the paint is nice and bright. There are a few imperfections as you'd expect for a 1999 car… small mark on back bumper, front bumper has stone chips etc… but nothing over the top and in general the car is in excellent condition. (Please note that ALL photos shown were taken in Feb 2014).
Mechanically the car is excellent. Everything is standard and kept that way for a reason. Having owned 4 altezza's over the last 7 years I have found out the hard way that they are best in standard format. Induction kits, decats etc all just ruin the factory map and they run like crap.
This Altezza is running sweet… no coilpack problems, no power steering pump problems, no AFM problems, no exhaust leaks, good Catalytic convertor….. it really is driving excellently with great power and a nice noticeable kick at 4500rpm. Starts first time every time, excellent gearbox.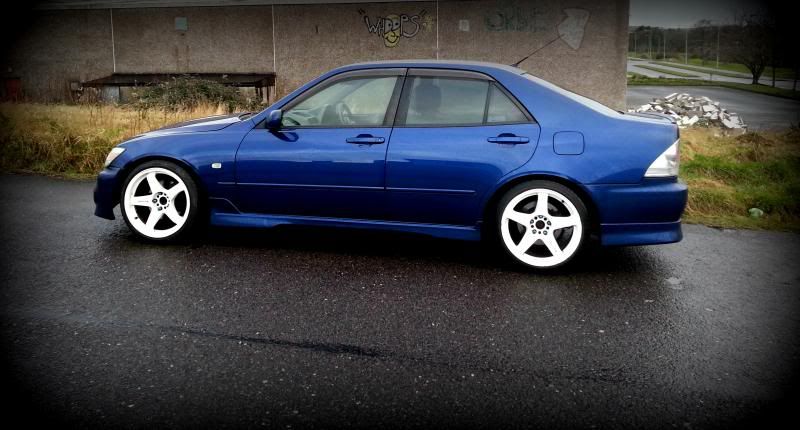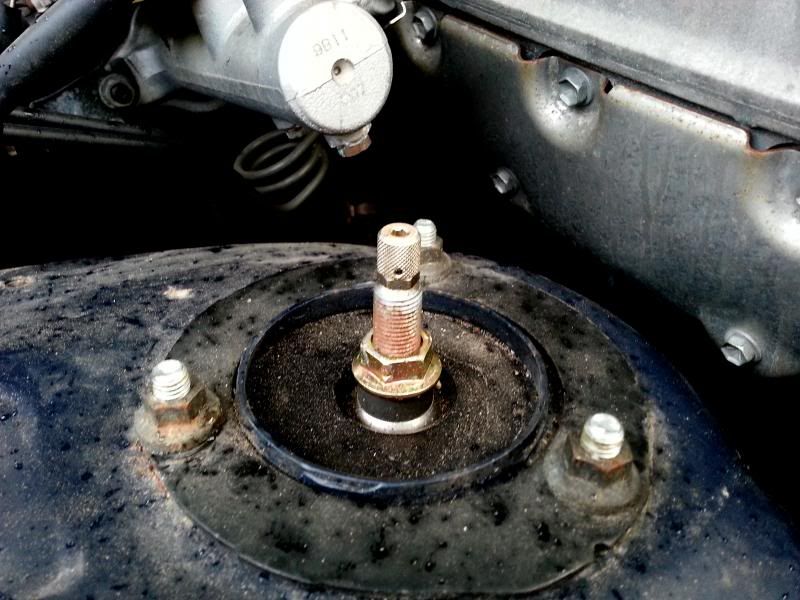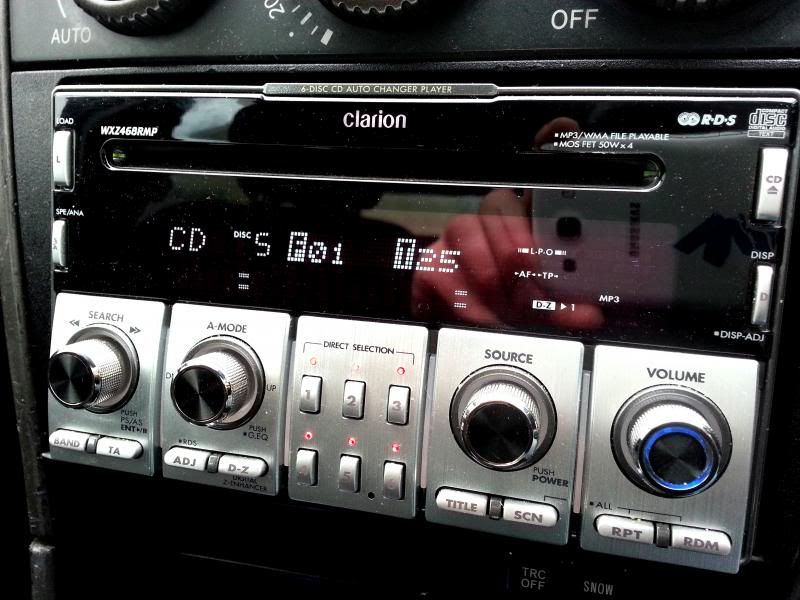 Last service was undertaken Jan 18th 2014:
Oil & filter
Air filter
Brand new TOYOTA DENSO lambda sensor (was almost 100 quid)....
4 x New NGK plugs (it didnt particularly need them but i was just doing best practice).
New track rod balljoint.
New lower wishbone balljoint.
The car has NO rust. The chassis is completely rust free
The interior is excellent (no cig burns etc - no wear on the steering wheel).
The car is very fast and fun to drive. Traction control is turned off at the press of a button. It's got low mileage which is reflected throughout the condition of the interior and exterior. Its quite economical when driven easy, and generally returns about 30 – 35 mpg mixed motorway / town driving.
The car is driving very well, it puts a smile on my face every time I drive it. It's never given me any bother and has always started first time EVERY time. The car is in excellent condition for it's year.
The car drives really well, there is a nice VVTi kick at 4500rpm. If you want a daily that's ultra reliable but at the same time will really surprise people on a drift day…. Then this is ideal. Very rare car and a really nice example. This will definitely be a very regretful sale!
No time wasters.
Cash sale only. Absolutly NO p/x
3,250 euro's with standard wheels
3,850 euro's with the rotas as shown
[COLOR="#FFFF00"]Please only contact me if you are gunienly interested.
NO TEXTS - if your are serious about buying a phone call is best.
No cash no drive.
No proof of fully comp insurance.... no drive.[/COLOR]
****NOTE****:
The car is located in Cork, Ireland.
Give me a call on 0831344669 if your genuinely interested.
I'm pretty firm on price and they only way i will drop is if i keep the Rota's (which would be my preference actually!).
Jon