Hi Folks,
The reason for my Suspension change is shown below, Broken spring and leaking shock
Just thought I would let folks know about the XYZ Super sport Coilover kit I have just fitted onto the Altezza. To say I am a novice mechanic is an understatement
I am a prime example of all the gear and no idea
But I wasn't going to let this stop me so once the set had arrived from Chris @ CTC Performace I was busy checking out "How to's" on various site/forums and even watching clips on "you tube" for ideas and tricks to help me understand. Suspension is complete new ground for me and a kind of blackmagic/witchcraft thatI have never understood
.
Well armed with all the tools and a gravel drive and axel stands I set to work on the front, I was told that you needed a ball joint splitter to remove the old spring and this bit worried me the most but after some head scratching I could see a way to thread the old unit out by releasing the ARB so that was my plan. after taking all my measurements and a bit of huffing and puffing 15mins later it was out. A bit of a clean up around the top of the strut and we were ready to insert the nice new shiney Coilover. Now unlike many folk I wanted my ride height back to normal as I was fed up of scraping hedgehogs off the rd so I adjusted the unit, put wheel back on lowered car a few times until I was happy then I knew I had the correct height for the opp side. Once complete and all finished the opp side took a 1/3rd of the time as I had the coilover already setup ready to go on
Then onto the back with one side taking longer due to set up again but overall only took 2hrs to do the rear (Mainly due to constant jacking and un-jacking
)
So overall the whole car took about 5 hrs from start to finish inc a lot of cleaning as I do like to clean (ask Netty)
to say I am pleased with the result is an understatement, the car feels so much more planted on fast bends and absorbs our crapy rds so much better, I have them set on 15clicks which is middle ground so would imagine for the rd the hard setting will be very nice. wil report back how it feels on hard in a week or so.
Below are a few pics, it seems a shame to hide such pretty things under the car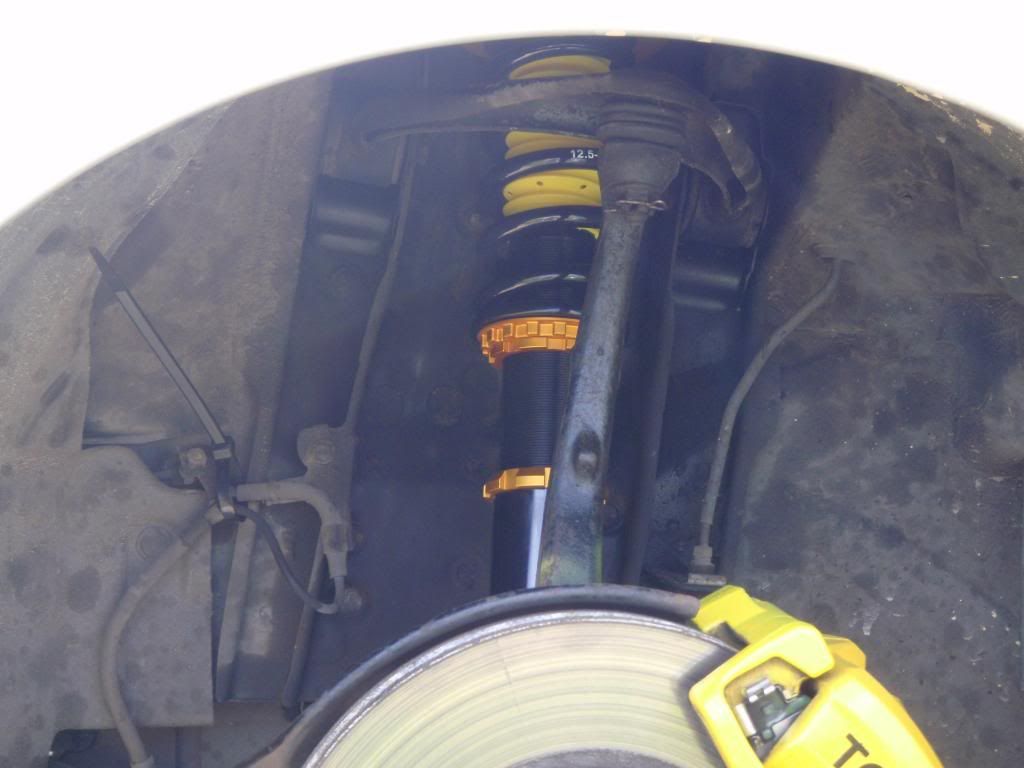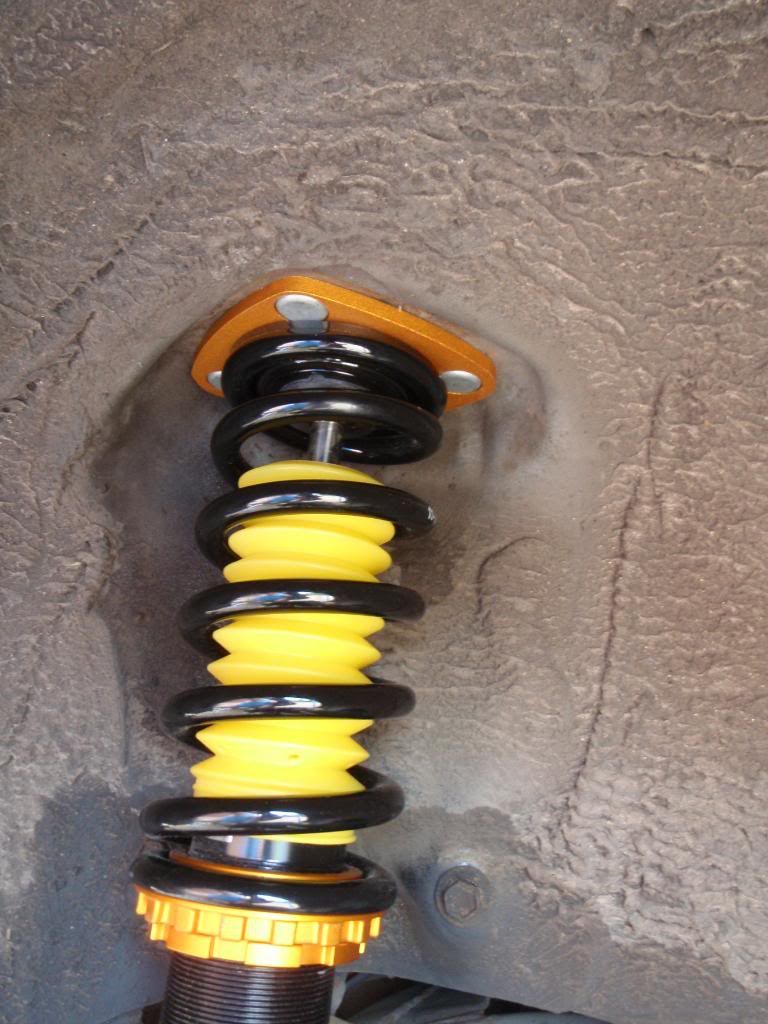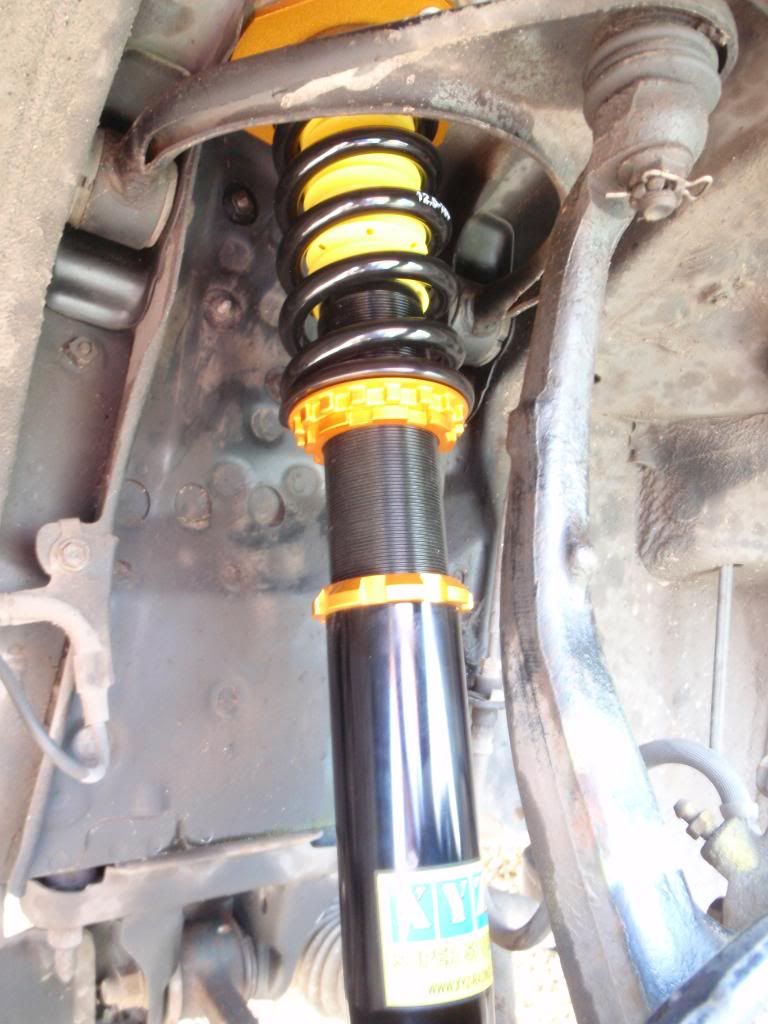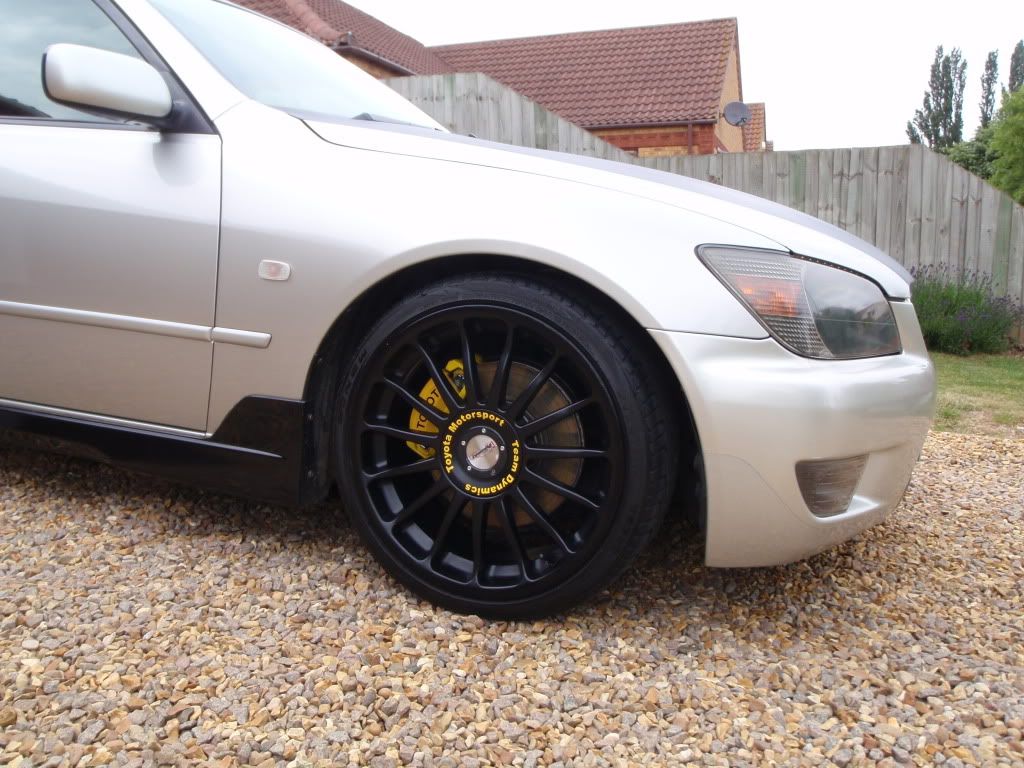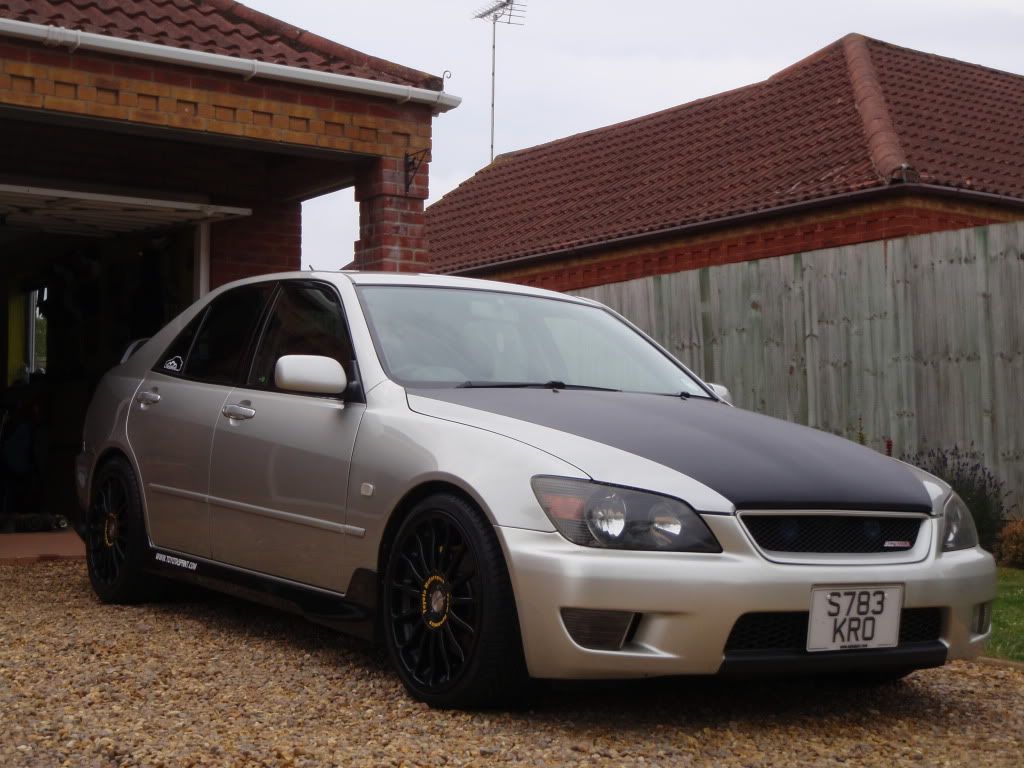 I was very impressed by the build quality of these units and would say they are going to last a long time,I have seen the XYZ brake kits a Fensport and was very impressed by them and the Coilovers are equally as good.
Many thanks to Chris @ CTC Performance.
http://www.ctc-performance.co.uk/
Regards