I changed the rear arms in the attached pictures; however, I can tighten the nuts only so much, then they're just spinning continuously. Everything in the middle seems to be spinning with nuts after a while for some reason. Can anyone tell me how to get them tightened?
Here is the top view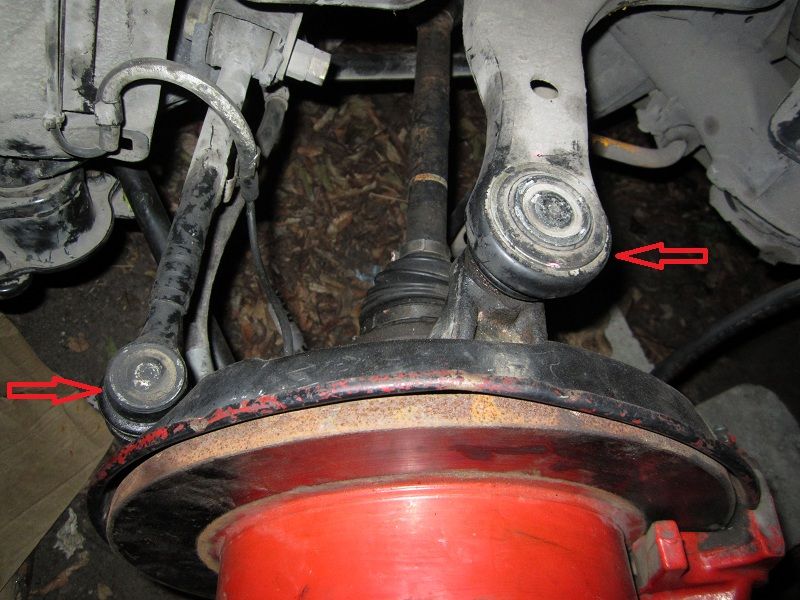 And here is the side view where can see the actual nuts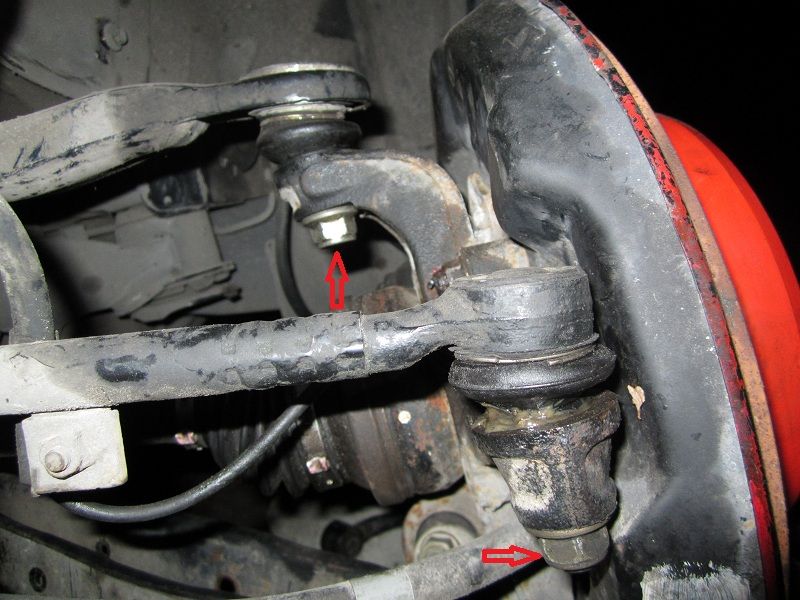 I also can't get this front left control arm fully bolted up correctly. The nut with the green arrow will screw right up, but the nut with the red arrow won't; it feels extra tight like it is going to cross thread after just a few turns. When I look from underneath, I can see that it is not fully lined up with the hole. Even when I try to push the arm into place; it is still about 1/8'' off from being dead center.
All this happened since I got into an accident recently. I have replaced all the parts seen in the pictures above, but can't get everything quite correct. Can any of you offer any advice?
Thanks as usual for the awesome help...