here is my step by step guide on changing front upper ball joints.
i rang my garage and they said 190 quid alone to just buy an arm with the joint in it from a stealer!
screw that ill find a joint on ebay, and i found these ones on ebay a pair for 26 quid, winner.
if you have any kind of technical ability you can do this job, so get out there and do them yourselves!
specialist tools you will need, circlip pliers and a ball joint splitter!
so here it is, the ball joint is fitted from top to bottom.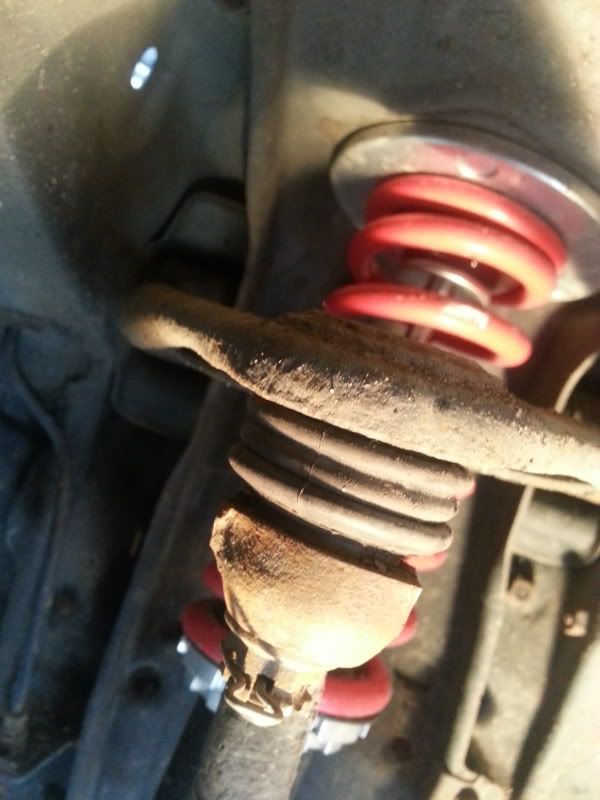 comparing sizes,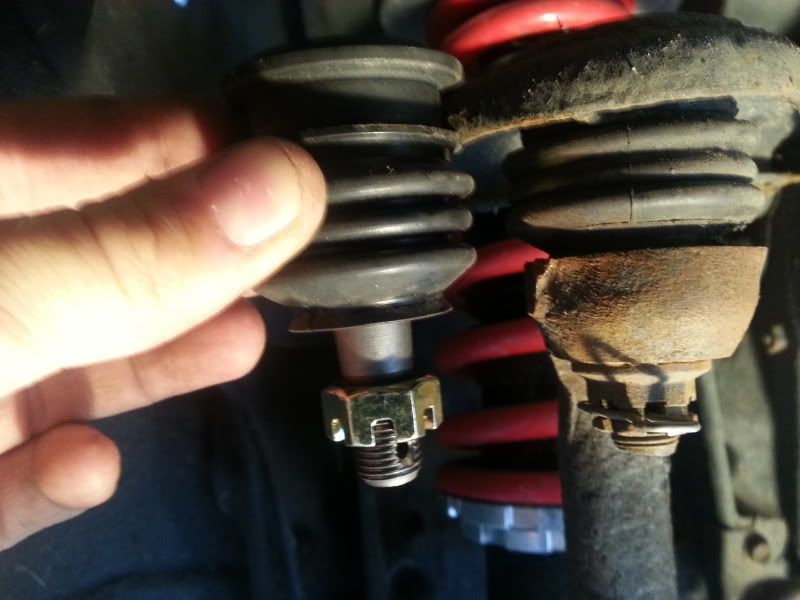 remove the locking clip/split pin
loosen and remove the nut on the bottom, you may need the splitter to hold the ball joint still so you can remove it.
get the splitter in the joint and hammer the S**T out of it until the joint comes free.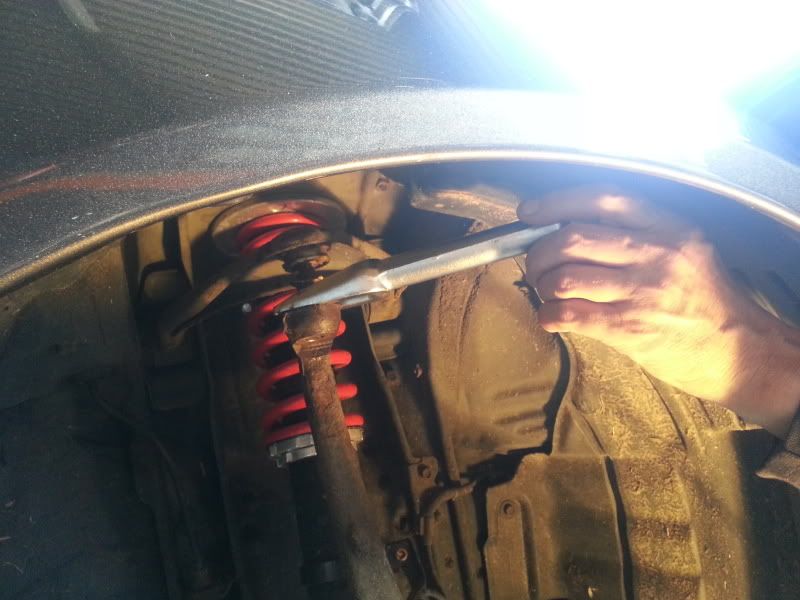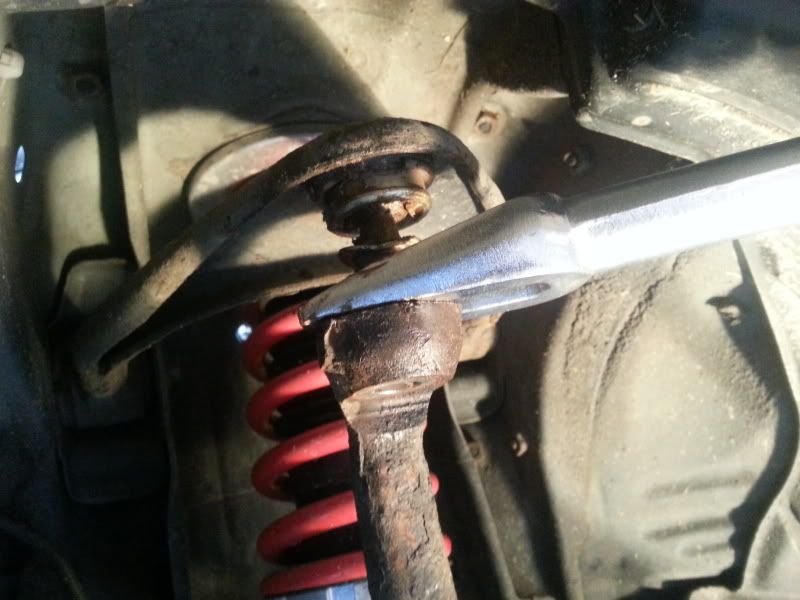 DO NOT HAMMER THE BOTTOM OF THE JOINT UPWARDS, YOU WILL MUSHROOM THE THREAD AND END AND YOU WILL NOT BE ABLE TO GET IT OUT, DO IT PROPERLY.
next remove the arm with 2 bolts, the bolts are held by captive nuts so just undo them!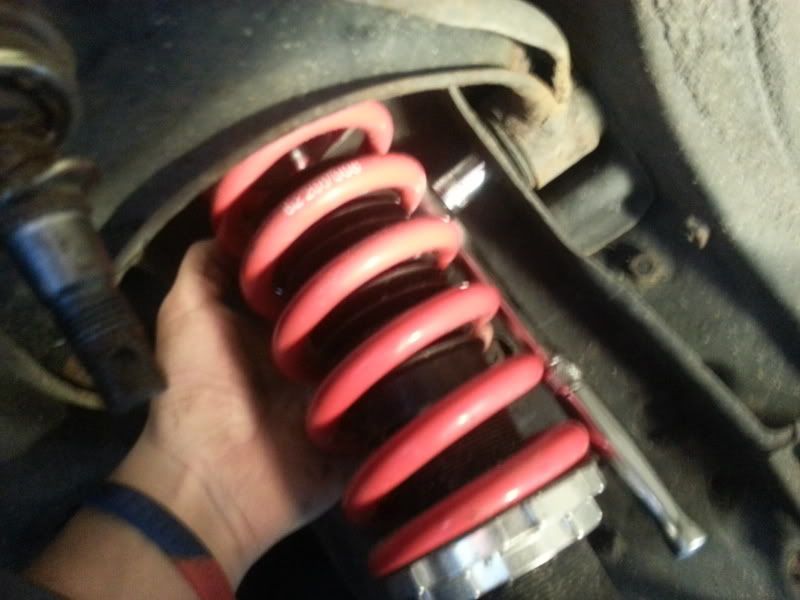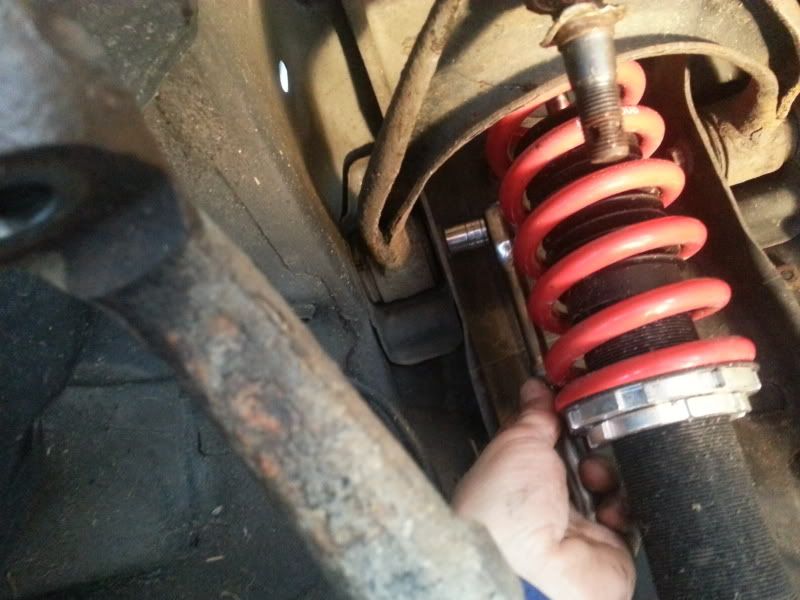 left with this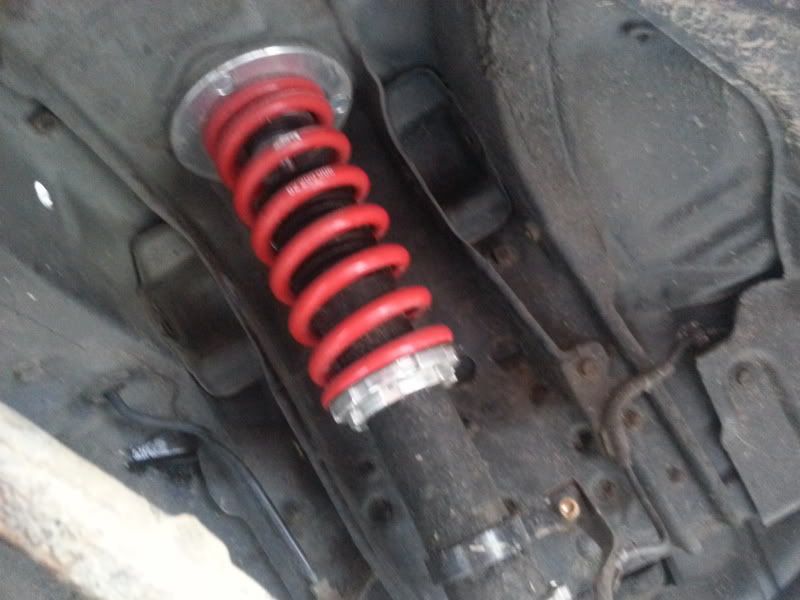 offending item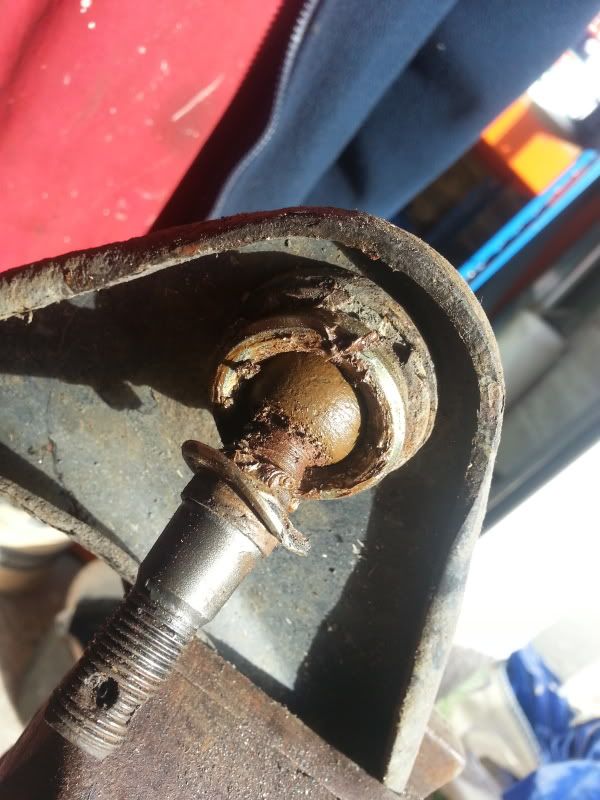 was about 1 mm of play in it, which is nothing, but i am used to rejecting components with 1000th of a mm on helicopters.
remove the circlip
heat the arm section not the ball joint,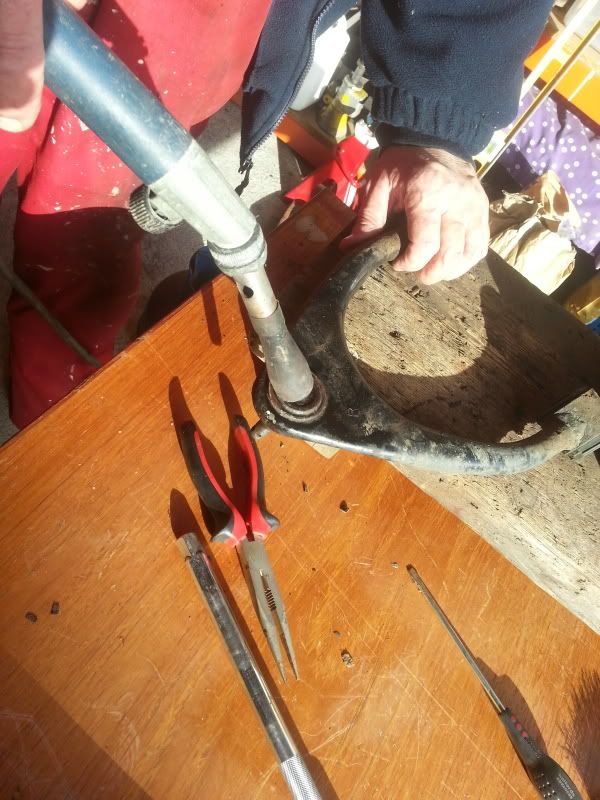 hammer the old joint out. use a drift!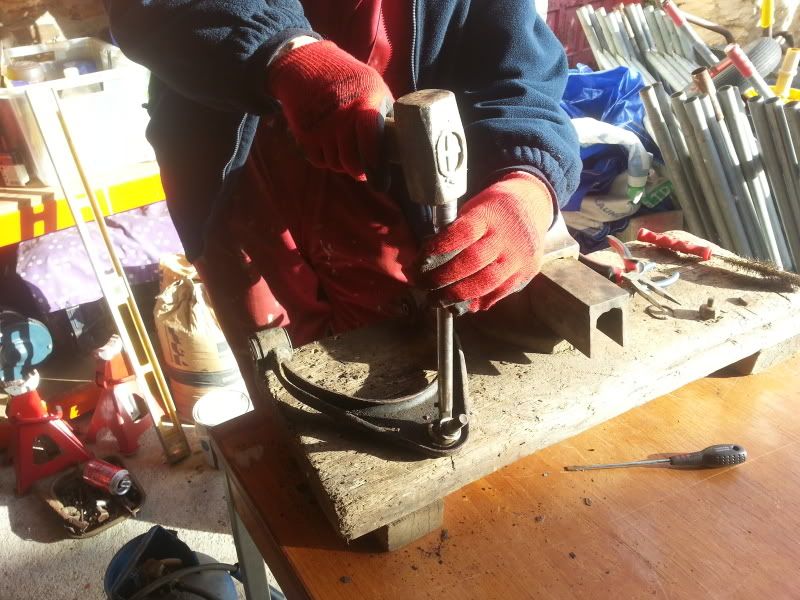 i would recommend hitting it very very hard once or twice rather than like a pansy and just hitting it lots and missing and hitting the arm etc.
i hit it twice, bosh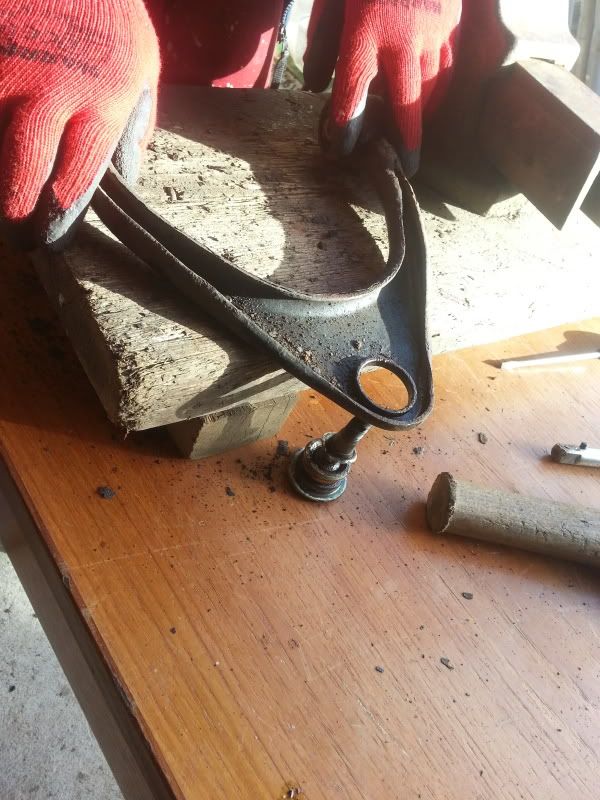 put the new joint through and remove the boot.
press the new joint in, i would recommend a proper press, but a vice and plenty of time lining it up perfectly should do the trick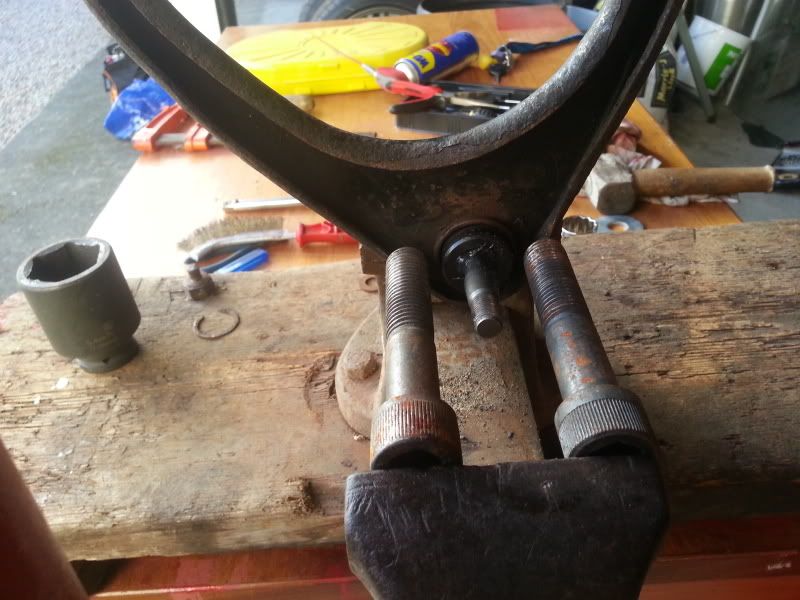 if using a vice, you will need some serious pressure to get it in, i would recommed a top link from a 1952 david brown tractor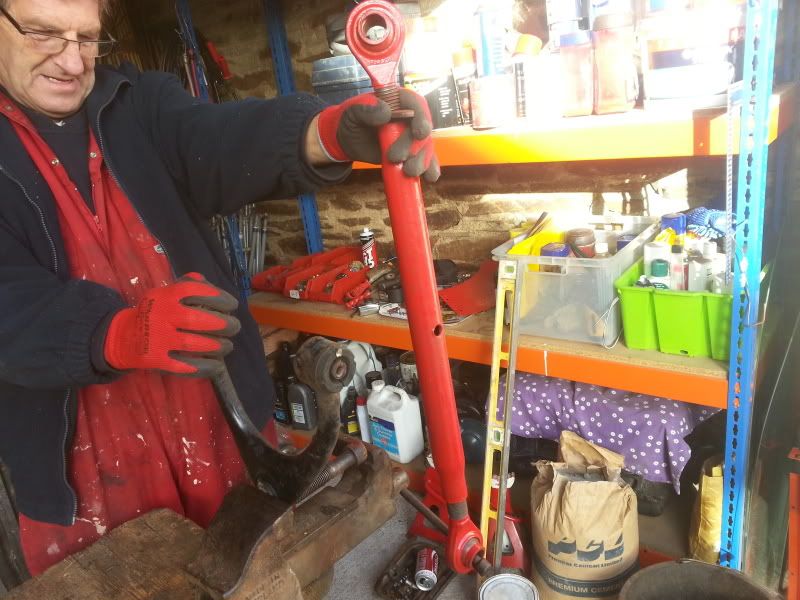 once as tight as nessesary (flush on the top)
fit the nice new circlip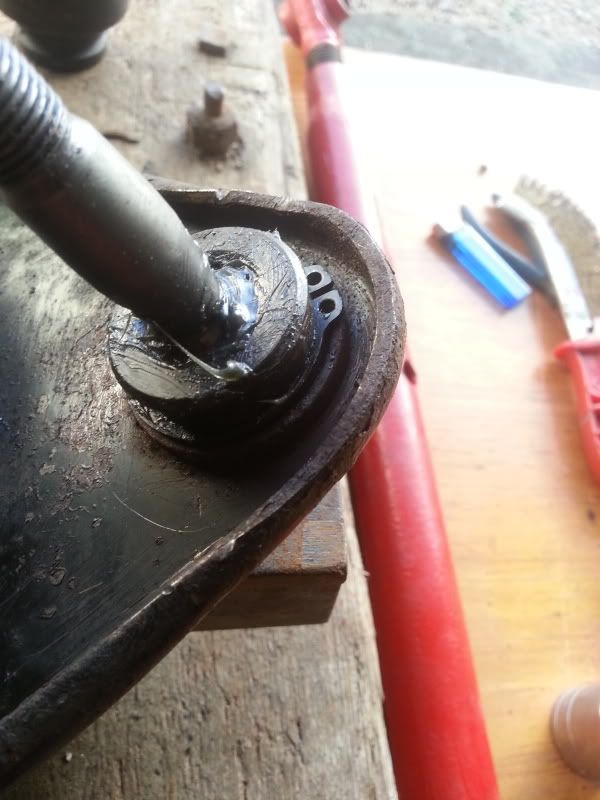 and fit the boot and spring clip, i filled the boot full of graphite grease
BOSH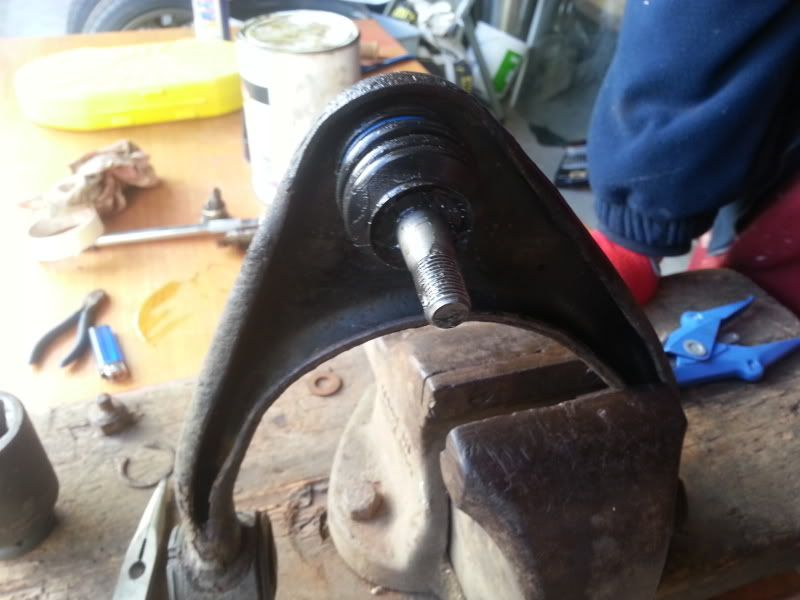 start refitting, starting with the 2 arm bolts. notice as it was off me and dad took the opportunity, as it was apart, to clean and underseal inside the arch and on the arm.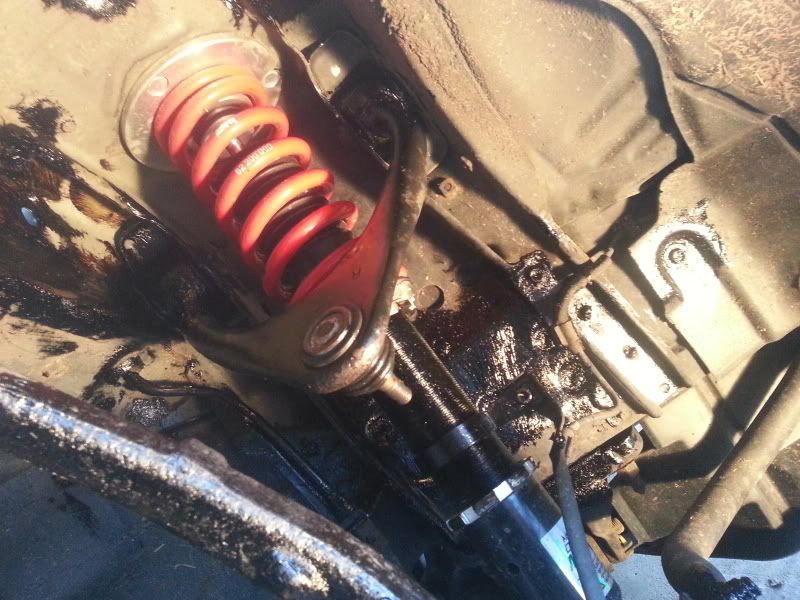 use a new castleated nut and fit i torqued to 80nm and lined the split pin hole.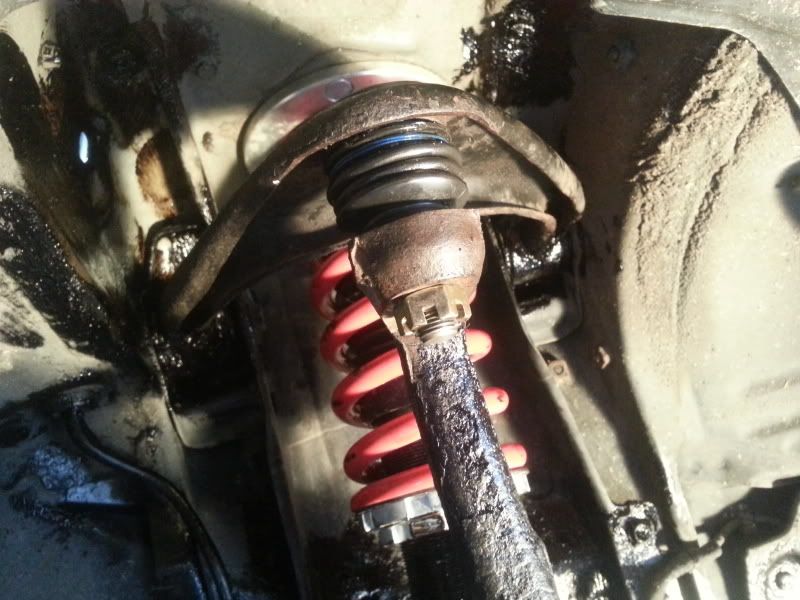 this is how you are supposed to fit a split pin boys and girls!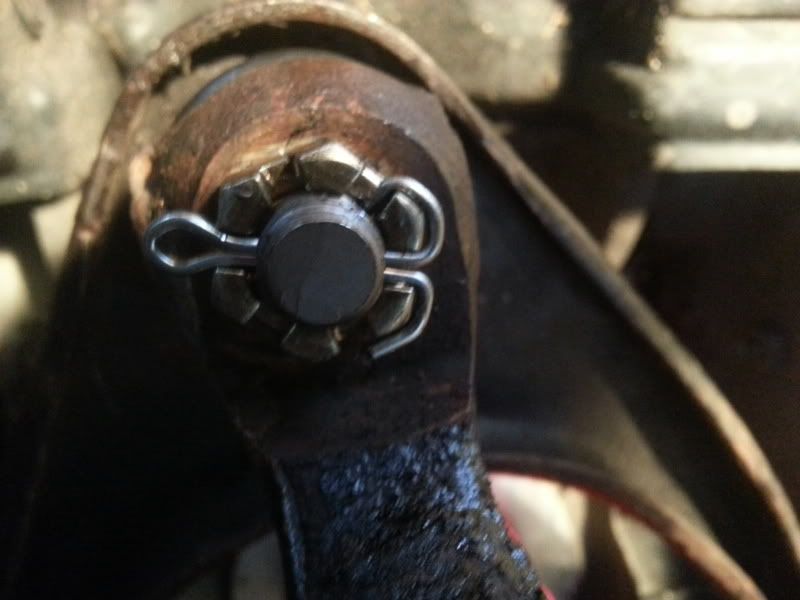 sorted!
refit wheel! and go have yourself a bloody good brew! and admire your work.
hope it helps anyone, saved me well over 200 quid.
another disclaimer,
i have made this to help out and potentially save you money on a job that you can clearly do easily if you have any technical knowledge, your car may be different to this and if you F**k the job up because you are an idiot i cannot claim any responsibilty.