I had a well deserved break last week. My girls friends family had rented an old farm house with a pool for the week in a small village called Amberac in France So gemma and me and a load of us went out there (8 adults 5 kids).
So a small road trip was done in the tezza ended up doing about 750miles in her and loved all of it. 1st time I've driven on the wrong side of the road and wasn't to bad at all think it helped being on my own car and was a good excuse for her to stretch the old legs.
started off get the condor ferrie from poole to st malo.....
..... and stayed in st malo for the 1st night (friday) really beautiful old walled city
(a few picks from google)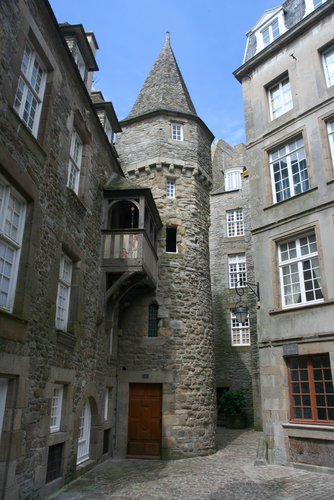 saturday morning we drove down to the farm house via Le Mans as I wanted to have a look round the museum there and drive down a bit of the 24hour circuit, which was the main straight and down the bottom few turns of the track
It was quite busy with traffic so I could only give it the beans in 2nd and 3rd off a few of the roundabouts on the straight but I can say I was going down there at full throttle even though it was in 2nd
. Gemma took some pics in the museum so I'll try and get them up and some point soon.
Had a chilled 6 days drinking beer, chilling round the pool, BBQ's lots of fresh bread and a bit of fishing on the river in a small rowing boat
following saturday we set back off up to get our ferrie back in the evening we had a bit of time so we gave the motorways a miss, checked out Mont Saint Michel, only from the car
some really nice open roads around there and we ended up have a bit of a squirt with a 205gti down some of the roads on the way back to catch the ferrie